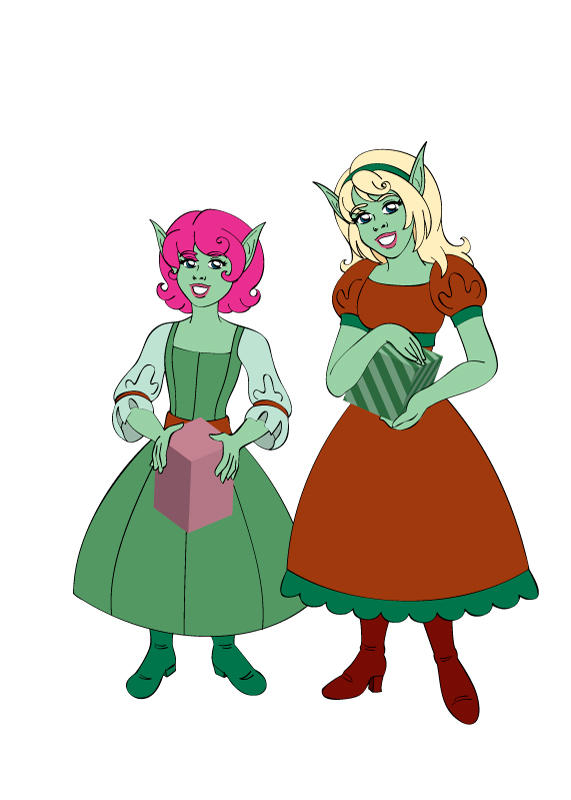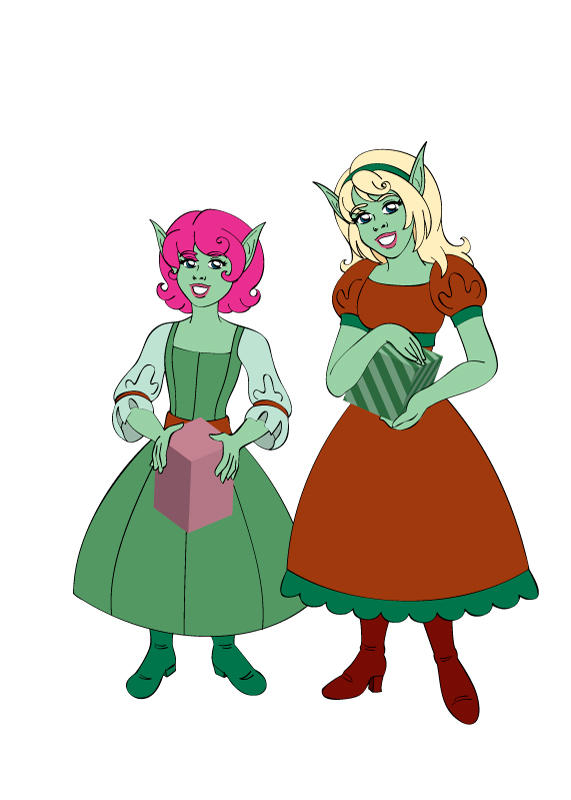 Watch
Progress on the digital for the "Holiday Girls"
Green Corner
special.
Just the lines and flat colour here. I did change the gift Aena is holding after this (a few times, actually). I haven't changed the paper for the gift Zalanda is holding, but I'm not sure if I should change the colour.
The next step is here
.
Pencil is here
.
©Emily Gonsalves. Not to be used without permission.