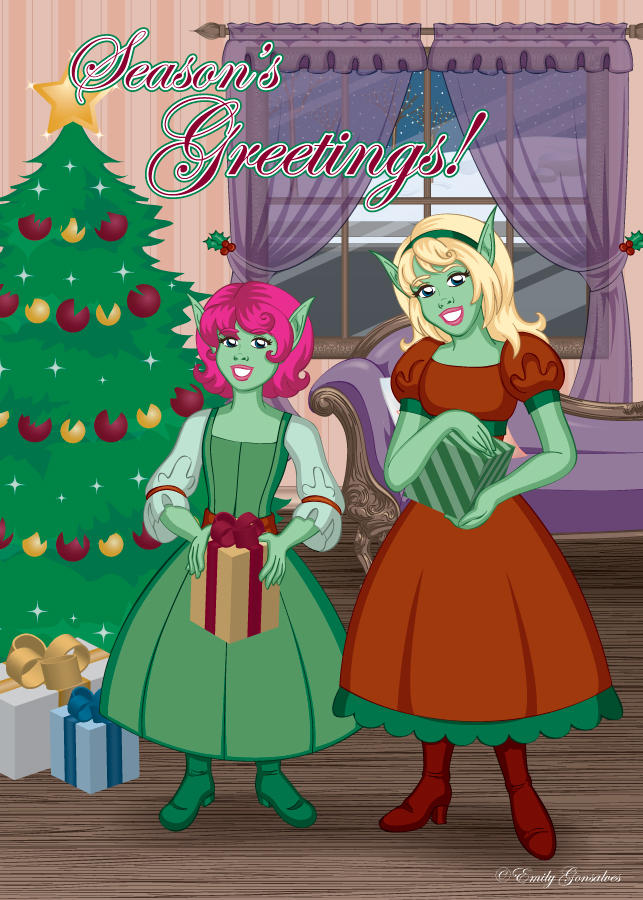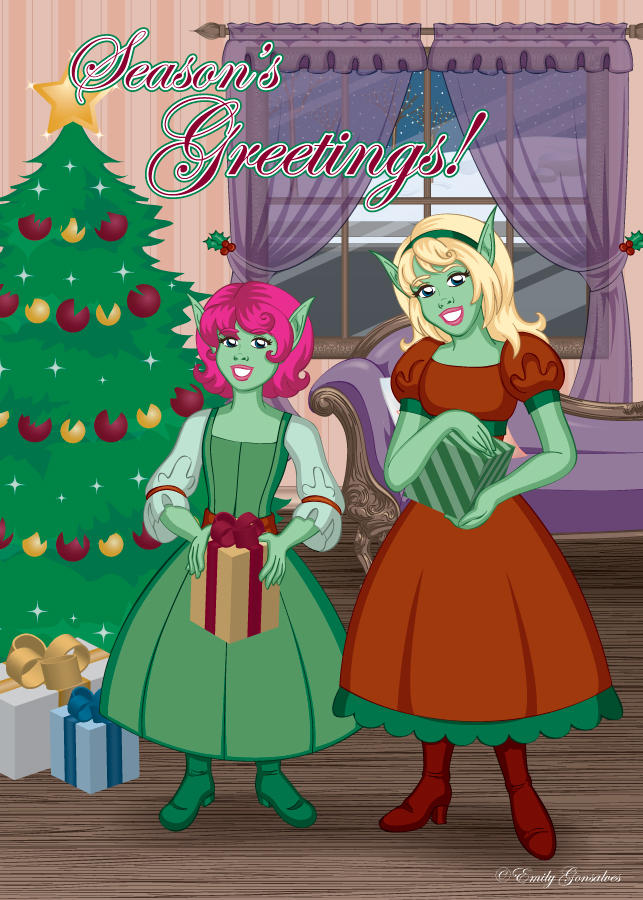 Watch

Very sweet. Would make a great greeting card!
Reply

Thank you! I only sent it as an e-card this year because I didn't have time for printing, but maybe I will print some for next time

I did print one at home, but the paper made it look a bit dull. It really needs a nicer paper and better quality printing to look good.
Reply

Excellent strokes

Good composition
Reply

It was fun seeing this mature. It's great. I think you made some great choices bringing this to the final. Thanks always for sharing

Reply

I'm glad you enjoyed the process and the final. Thanks for the comments. I'll be sure to share more progress pieces in the future

Reply

It came together really well, E. Those curtains did draw everything together. I like that sheer effect and the little holly leaves and berries are a nice touch. Have a Merry Christmas!
Reply

Thanks, glad you like it

The curtains are one of my favourite parts of the background now, and they weren't part of the original plan.
The holly and berries were reused from previous artwork, but I thought it would be nice to give a light festive touch to the decor

Merry Christmas to you too!
Reply

You send this out as a Christmas card to friends and family? Its so cute!
Reply

That was the original plan, but I may not have time to go out and print them, so I think I will e-card people farther away and print a few at home for those I'll see in person.
I also want to send this out to clients as a token of appreciation and wishing them success in the new year

Reply

Great idea for the clients. Reminds them of your services. That's a rare combo: artist/business sense. Wish I had it, lol.
Reply

I mostly do graphic design, so this is also a reminder than I do illustration if they ever need it

But yeah, it is a great reminder for them and a nice way to say "I appreciate your business!"
Gives them something pretty to keep too!
Reply