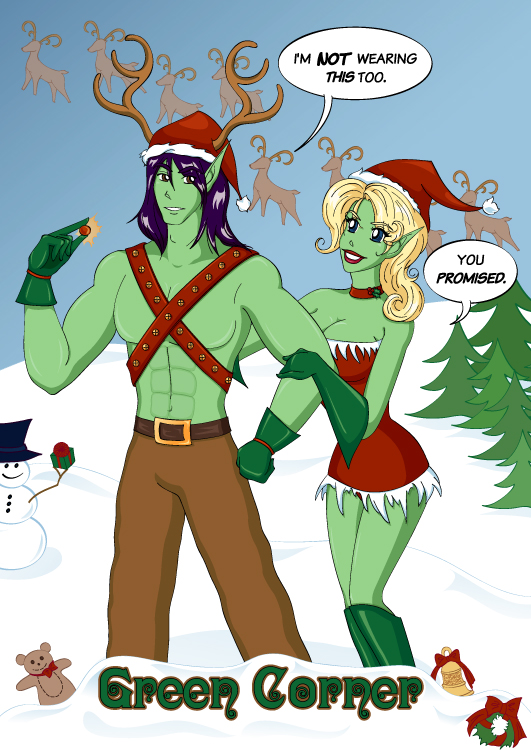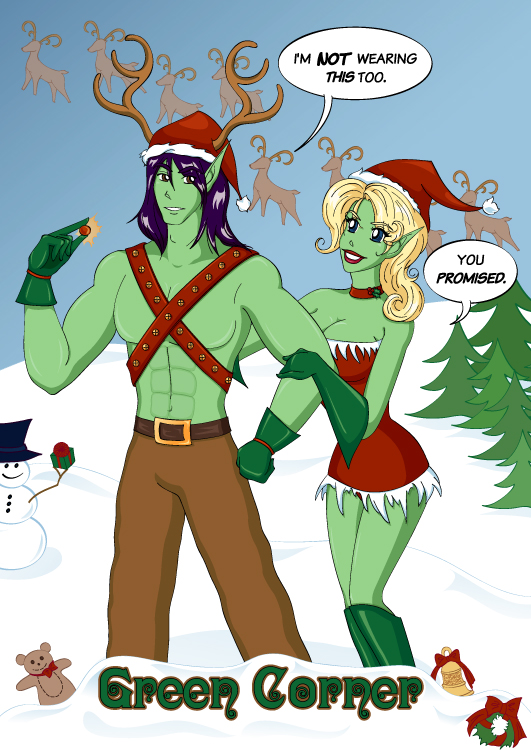 Watch
The characters are Barudo (the muscular guy cosplaying as a reindeer of sorts) and Zalanda (the voluptuous lady who convinced him to dress up for the holidays). They're both characters from my original comic series,
Green Corner
.
media:
penciled sketch
digital:
linework traced, coloured, and gradients added in Illustrator.
vintage:
digital completed Dec. 18, 2006
You can find a desktop version (1024 x 768) in the files section of the
Midori Forest Google group
. Note me if you want a different sized desktop.
Prints available! Order this from my Bubblesite
©Emily Gonsalves. Not to be used without permission.

You have a lot of good curves in this picture. His hands and ears ar spectacular and his hair is just the right colour.
Bravo!
Reply

Thanks. Glad you like it!

I was originally thinking of him with black hair, but the dark purple works much better.
You can also see him here:
Red and the Woodsman
(in this one he's posing with the blonde's sister)
And by himself without a shirt (from the above) here:
Shirtless Woodsman
He is a challenging guy to draw. It can be fun to look for reference pictures though

Thanks for the comment and th fave

Reply

pretty funny. i like how this seems like a couple of new daters. love it!
Reply

Thanks

They're from my comic series which I've been neglecting for a while. He hasn't appeared in the story yet, but they were romantically involved before the beginning of the story. When they are dating, or even flirting, they're very playful with each other. I enjoy writing banter between them

And hey, eye candy for everyone. There's nothing wrong with that.
Reply