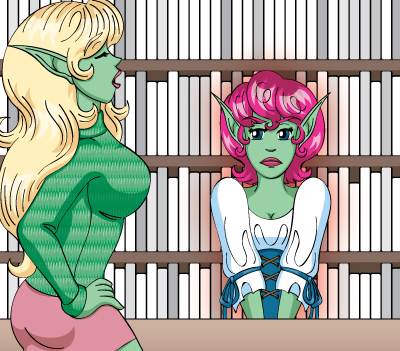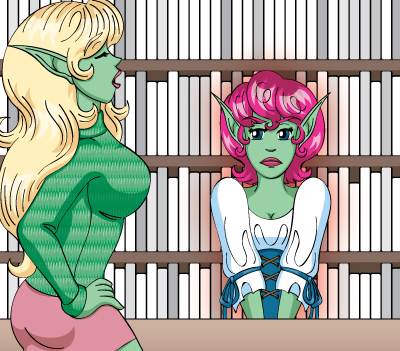 Watch
Teaser for page twenty seven, which is now up on
the Green Corner website
.
Nothing like a big sister's insults to ruin a chance to enjoy something sweet said by your crush!
Sorry for the long hiatus. I've had a lot of things happen in the past year and a bit, and it's been difficult to get back in the habit of drawing comics. I plan to resume more regular updates now.
ŠEmily Gonsalves. Not to be used without permission.