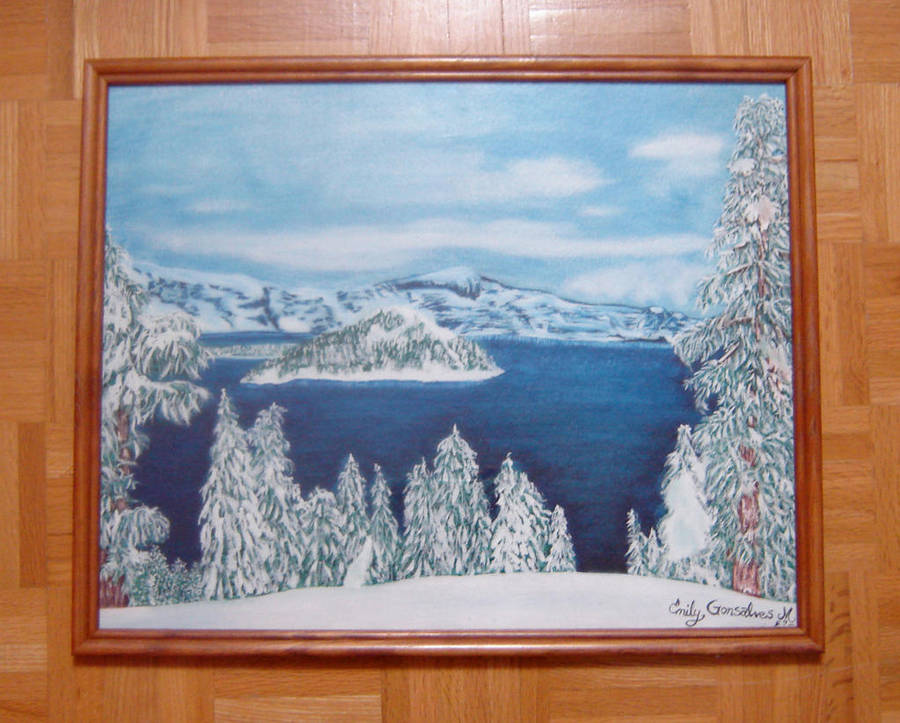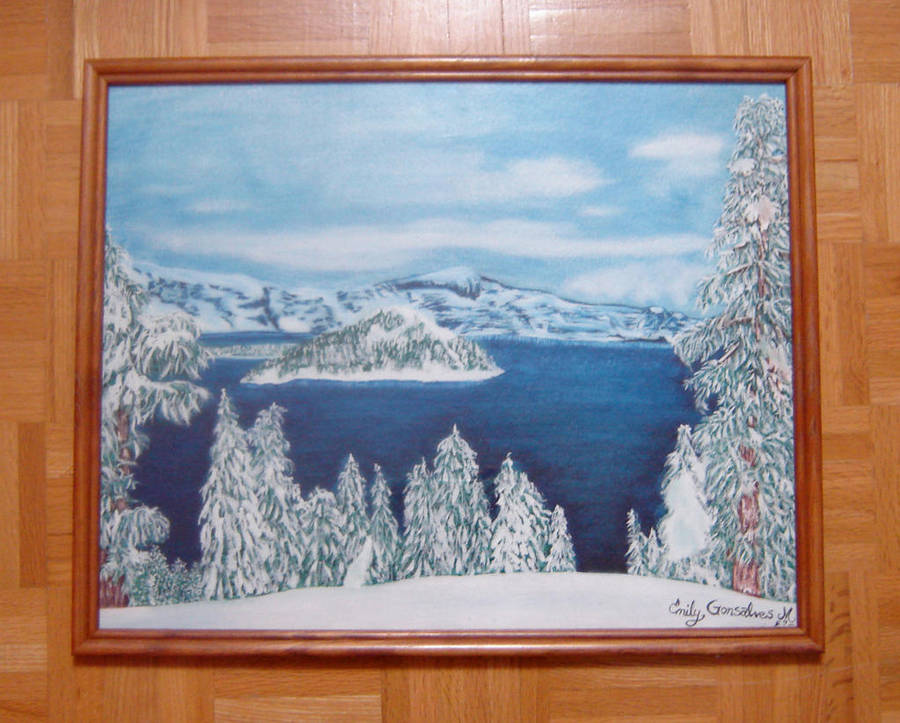 Watch
This is an older piece, and I believe it was my second oil painting. I painted this in a grade 12 Fine Arts course that was specifically focused on painting. The assignment was to make an oil painting in the romantic style.
My reference was a photo from a calendar. I have the original picture, but it doesn't say the location on it. However, it does look like it could possibly be Crater Lake in Oregon, USA (which I visited once and have
some nice photos here
).
This is one of the few landscapes (and paintings!) I've done, but I think it still holds up pretty well more than 10 years later.
Hope you enjoy even though it's different from my usual.
Medium:
oil on canvas board
Dimensions:
16" x 20"
Vintage:
late 1999/early 2000 (not sure if I can figure out the specific dates, sorry)

haha. I saw this and was like, "Is she from Oregon?" Crater lake is amazing. I got to cross country ski there once.
Reply

Ha ha, yeah, I'm not from Oregon at all. I went to Oregon a few times, but only once to Crater Lake. Probably one of the few places I'd actually want to visit again in the state because the water is just so pretty

Glad you liked the painting!
Reply

I can feel the chill

Reply