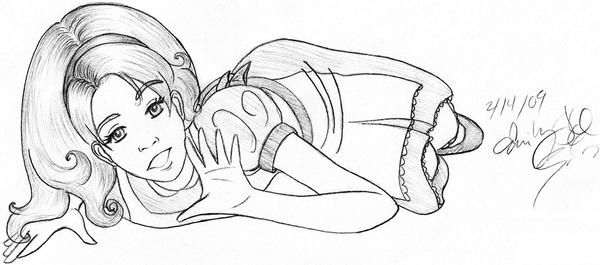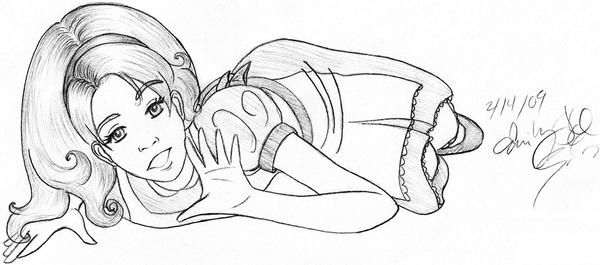 Watch
"She was now rather more than nine feet high, and she at once took up the little golden key and hurried off to the garden door.

Poor Alice! It was as much as she could do, lying down on one side, to look into the garden with one eye."
Alice is enthralled by the garden, just before she cries about not being able to fit through the door.
For my
Alice Project
(click the link to see more pictures associated with the project).
Alice will be mostly obstructed by the garden in the final image; but I liked the pose so I wanted to show it alone first. I know her left hand seems a bit funny, so I'll work on that in the final. I'll probably adjust the skirt a little too, I think I made her a bit too curvy.
Photo reference used for the pose.
©Emily Gonsalves. Not to be used without permission.