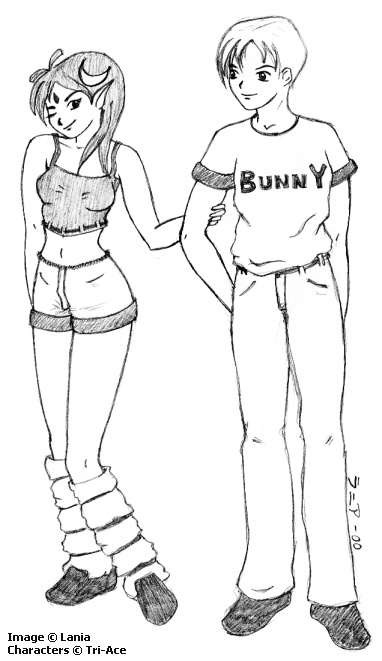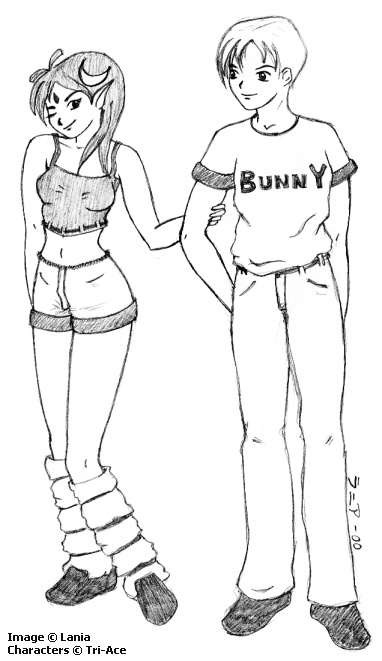 Watch
Haha, this is a funny pic that I really like. It's a bit sloppish in places, but you can see that it's Claude and Rena from Star Ocean The Second Story. I really love that game, and I got the title from the song that plays when you ride your pink bunny on the world map - it's called "Come on Bunny!".

My idea here is that Rena is really actually telling Claude to follow her around, she's obviously being a big flirt, and since he has a T-shirt that says "bunny" - well, I guess it's pretty obvious...

No reference used. Done with pencil on August 14th 2000.