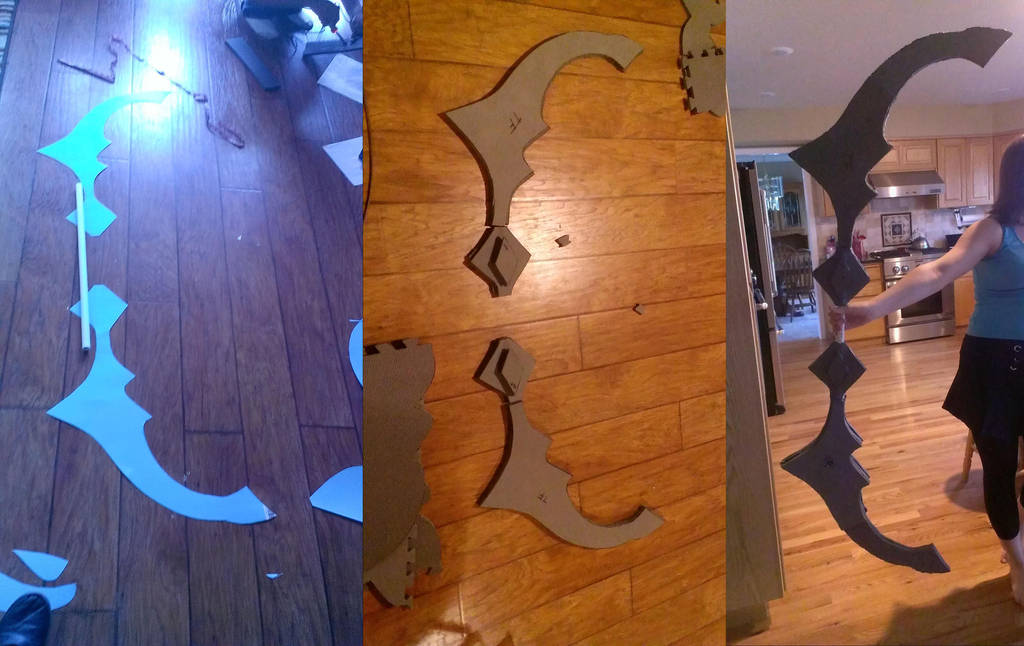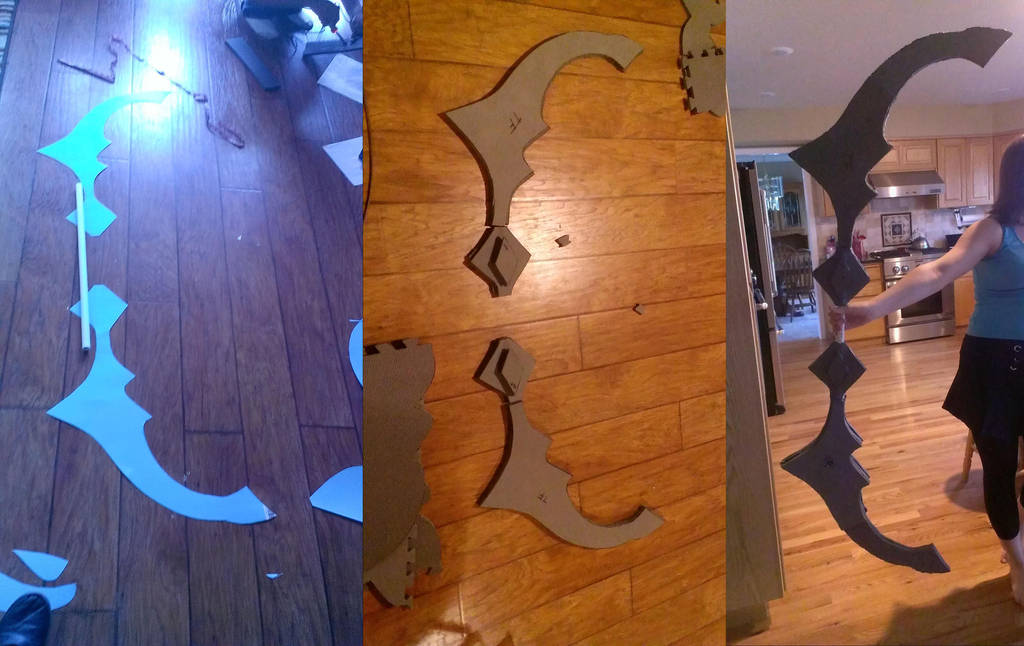 Watch
I've started on a new project for Sakura-Con 2014: Sherwood Ashe from League of Legends! These are a few progress shots of my bow that I've been working on for it. Made from EVA foam, PVC, and wooden dowels (for further support!). From here it will be sanding, beveling edges, and adding the finer details.

quick question, is the PvC only the pipe you used for the group or some where also. And if you wouldn't mind letting me know how many layers of foam you used in the third pic. Im using the same thing for a friend to make freljord ashe and I'm in desparate need of help ;___;
Reply

Hey, Krad--I used just one PVC pole for the center of the two groups. However I also sandwiched 2 3/4" wooden dowels together on each side to further.extend past the PVC pole. This was done for more support towards the outer portion.of the bow because I was concerned the foam would get floppy otherwise. And I used 4 layers of foam--two layers sandwiched on each side of the the PVC pole/dowels. A lot of sanding and beveling but it is very light weight and sturdy. Hopefully that helps, and if you have any other questions feel free to ask!
Reply