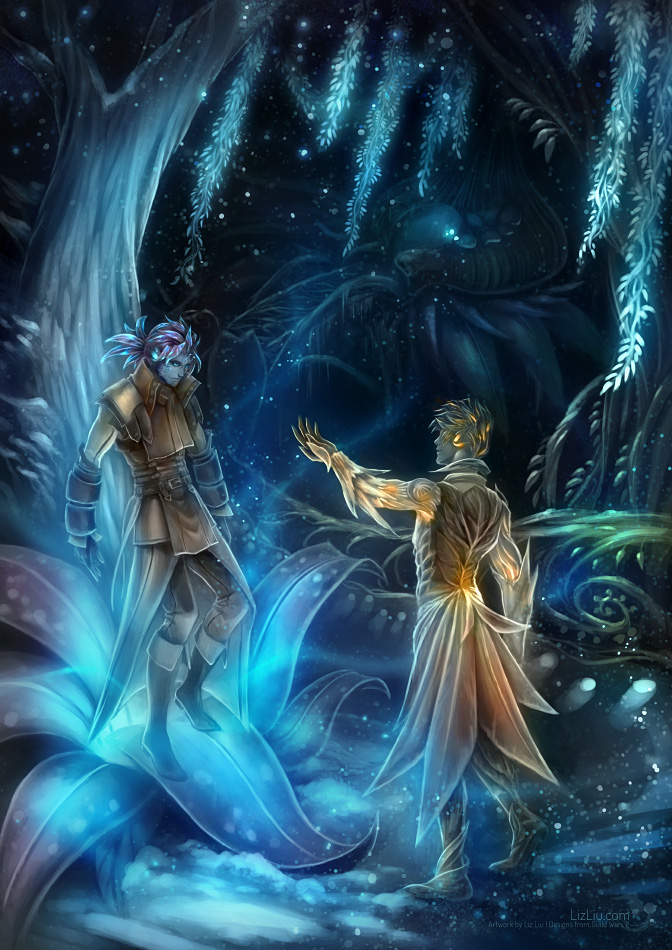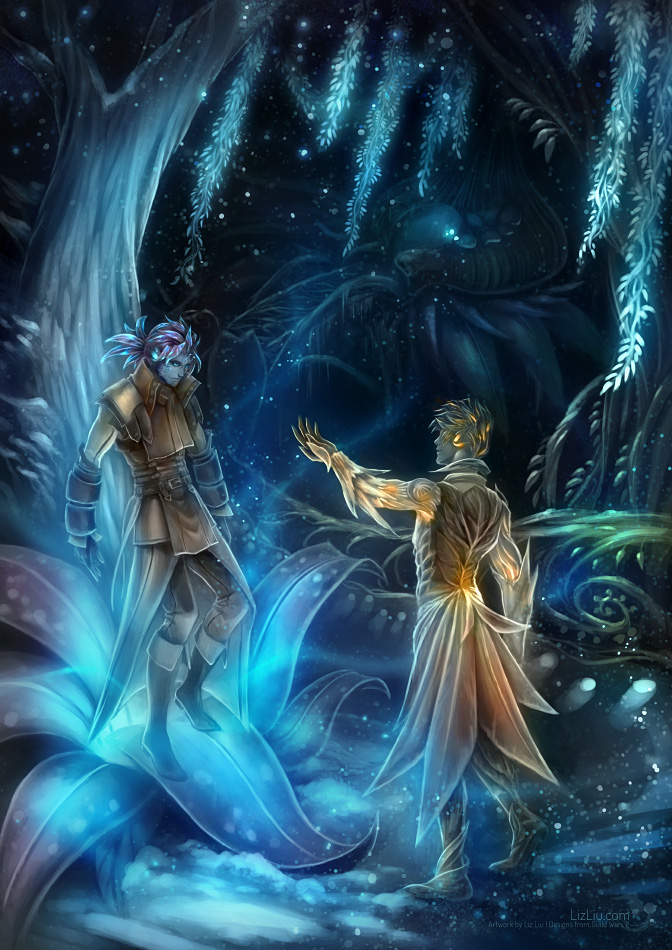 Watch
Funding for the second annual Wintersday Zine this year is currently underway, and we are already 25% to reaching our second stretch goal! Preorders are up until November 15th - all info can be viewed
on Tumblr
, or head on over to
gw2collective.bigcartel.com/
to order yours now!
I'm excited for when I'll be able to post the full version of my contribution this year! In the meantime, I posted a small preview over on
Twitter!
(Spoiler: It features one of the two characters from the above painting!)

Confound it, I really hope Anet does something with Malyck in the future. Dx I know it was planned for HoT but got scrapped. SOMEDAY!

Lovin' your work! *resumes faving spree*
Reply

Haha, I hope so too! Thanks for your kind words!
Reply

It's so beautiful! I love this soft blue light.
Reply

Thank you,
Anastasia! Happy you enjoy the lighting in this one. :

)



Reply

I enjoy every detail of your every art! You are amazing!
Reply

I enjoy every detail of your artwork!! You are the amazing one, I love seeing your illustrations!
Reply

Reply

Thanks for your kind words, glad you enjoy seeing him! You should play GW2 and see him again! :
)
Reply