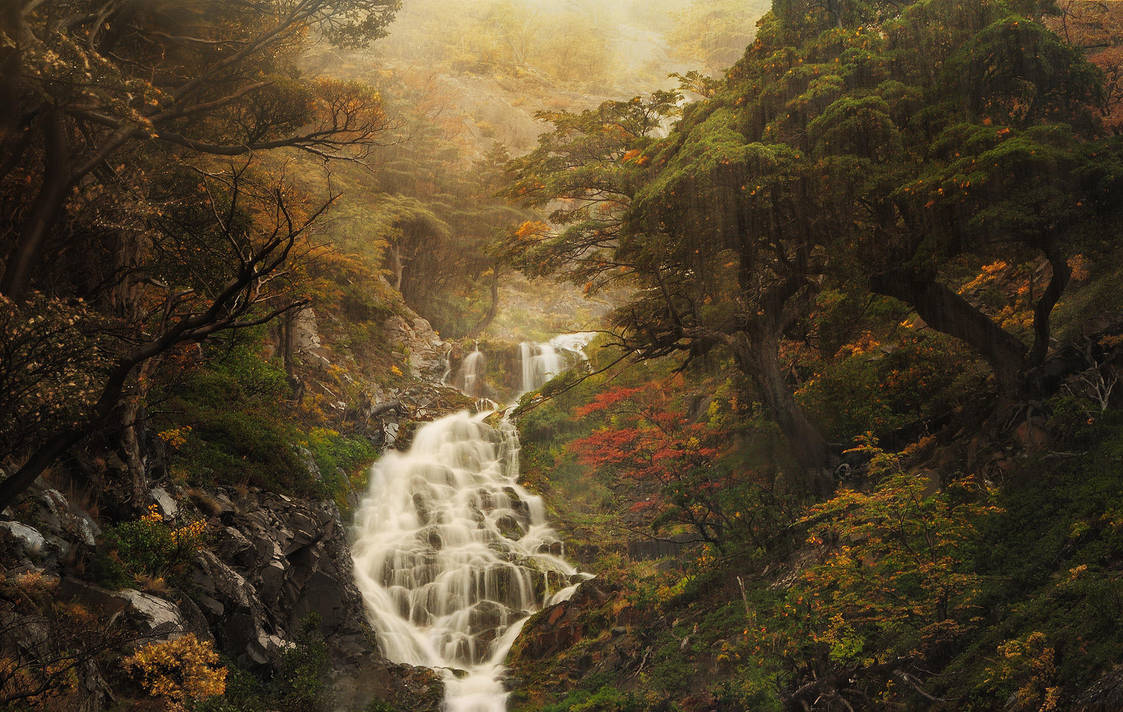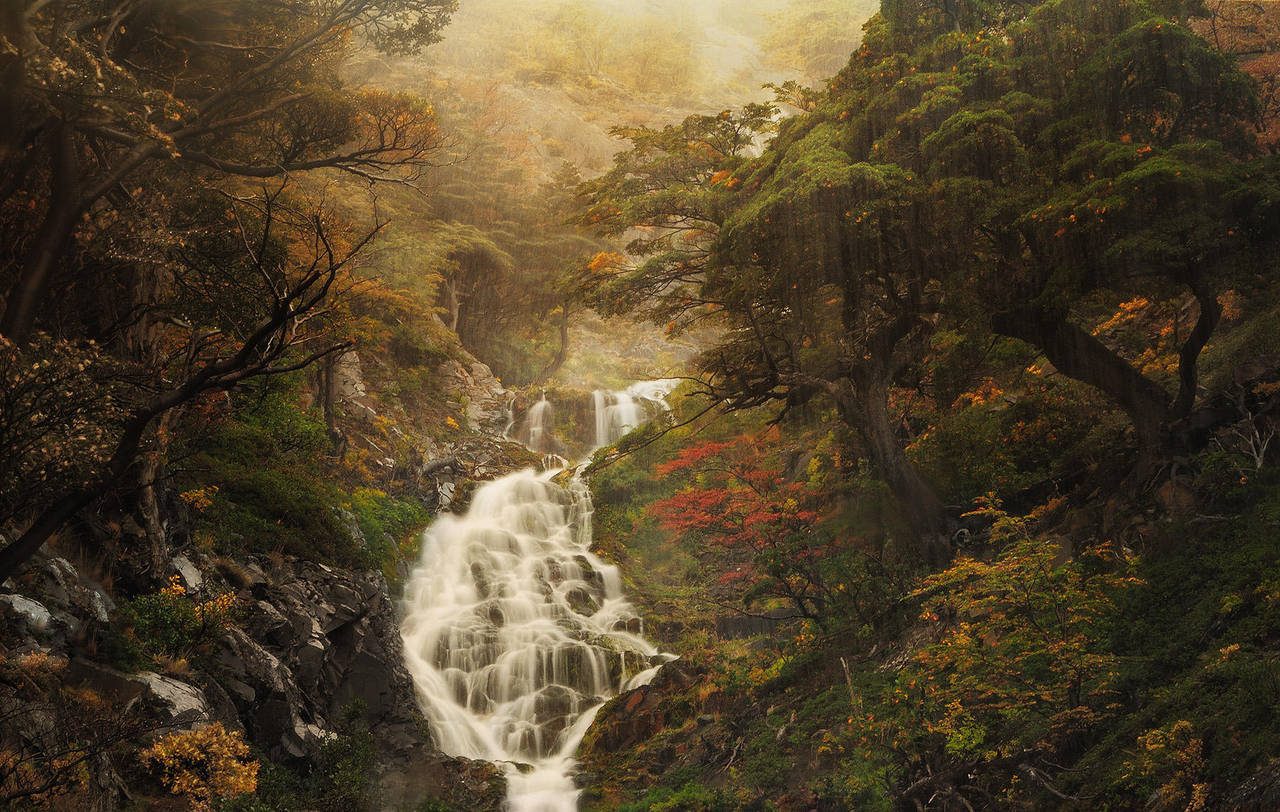 Watch
I'm alone, now. I want to see a waterfall. I don't realize the distance, the vastness.
I walk across the bushs, and go into the river. It's more easy to progress in the water... I run , jump on the wet stones. I try to climb on the rocs. (fell into the river) Return in the bushs. I lost me feet under the bushy branches.
There's something strange, as if something was looking at me... But the attraction is stronger. I come out from the forest directly on the stream.
It's raining; .. snowing. And I saw it, the lost waterfall.
(first image of my trip in Patagonia.....)
Thanks to Alexandre Deschaumes for his help with the pict retouch .. ! : his facebook page :
[link]
Follow me on facebook .. :
[link]
Daily Deviation
Given 2011-05-14
*Hera-of-Stockholm said;
"It's so incredibly beautiful. It's like an old Renaissance painting with the colour, the rain, the waterfall and the light. It's almost impossible to believe that such a place is real. Bit it is And this photographer discovers it and manages to capture it in the very right moment and with such an excellency."
*majcy92 said;
"A magical scene, wonderful tones, view and details."
Also suggested by ~lamour13
Lost between hell and paradise
by ~
landscapes-flake
(
Featured by Anoya
)