Deviation
Submit your art
Upload your creations for people to see, favourite and share.
Status update
Post an update
Tell the community what's on your mind.
Journal
Post a journal
Share your thoughts, experiences and the tales behind the art.
Literature
Submit your writing
Upload stories, poems, character descriptions & more.
Poll
Ask the community
Find out what other deviants think - about anything at all.
DA Muro
Paint a picture
Experiment with DeviantArt's own digital drawing tools.
First off, Happy New Year you guys!! Second here's my first entry of the new year.
I saw

do this and thought i'd give it a shot.
I'm challenging people to make these cuties in their own style.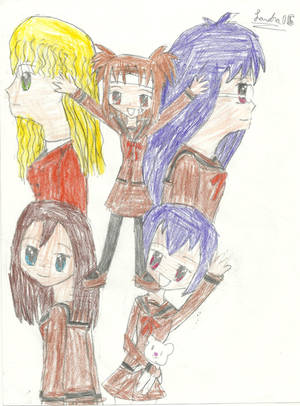 If you want to remake this pic that's cool. You can redo one or all my girls. No limits, no deadlines. I'll put the entries here.
Can't wait to see what you make!^_^
Landree