First off, Happy New Year you guys!! Second here's my first entry of the new year.
I saw

do this and thought i'd give it a shot.
I'm challenging people to make these cuties in their own style.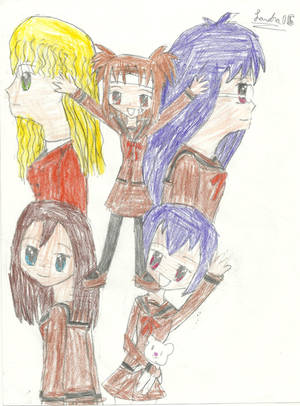 If you want to remake this pic that's cool. You can redo one or all my girls. No limits, no deadlines. I'll put the entries here.
Can't wait to see what you make!^_^
Landree

I started with this not knowing what I was getting into but now I'm totally comitted and will finish this somehow. It's not that it's hard to draw but I moph them into other charaters somehow. I will finish this itl just take me a while (like weeks)