I'm a huge anime geek. I have a collection of manga in my room.
Current Residence: New York
Favourite genre of music: reggae, jazz, hip hop, techno, certain anime theme songs
Favourite style of art: traditional drawings
MP3 player of choice: ipod, walkman
Wallpaper of choice: anime, bratz
Favourite cartoon character: i have lots mostly cute male anime charaters(ha, ha)
My DA Family!!!
Love(s)- No one yet
Crush(es)-


Best Friend(s)-














Best Friend in Real Life-

Friend(s)-











































Brother(s)/Sister(s)-





Who I look up to-


Who'd I like to get to know better-

































Don't hurt them or you'll regret it!!!!!!!














Icon by Eeveella
Katia loves Eren-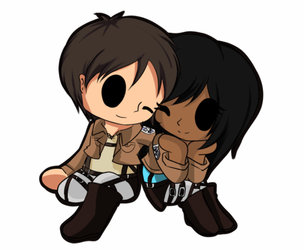 :bigthumb489175568:

:thumb599364468: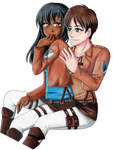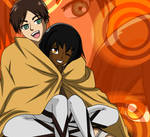 AoT Top 3 Guys
Eren-

:thumb387731909:

Levi-




Erwin-

:thumb477508806: :thumb477509063:

AoT Top 3 Girls
Mikasa-




Hanji-




Petra-



(R.I.P)
Who I ship




:thumb448820830: :thumb440967946:





----(FAMILY ONLY!!)




:thumb516591655:

Eren lover-




OCs I love-



Top canon x OC ships: :thumb650427367:




Rin and Yukio lover-






Free! fan-




Makoto lover-:thumb389780442:



Who I ship-




:thumb438240282: