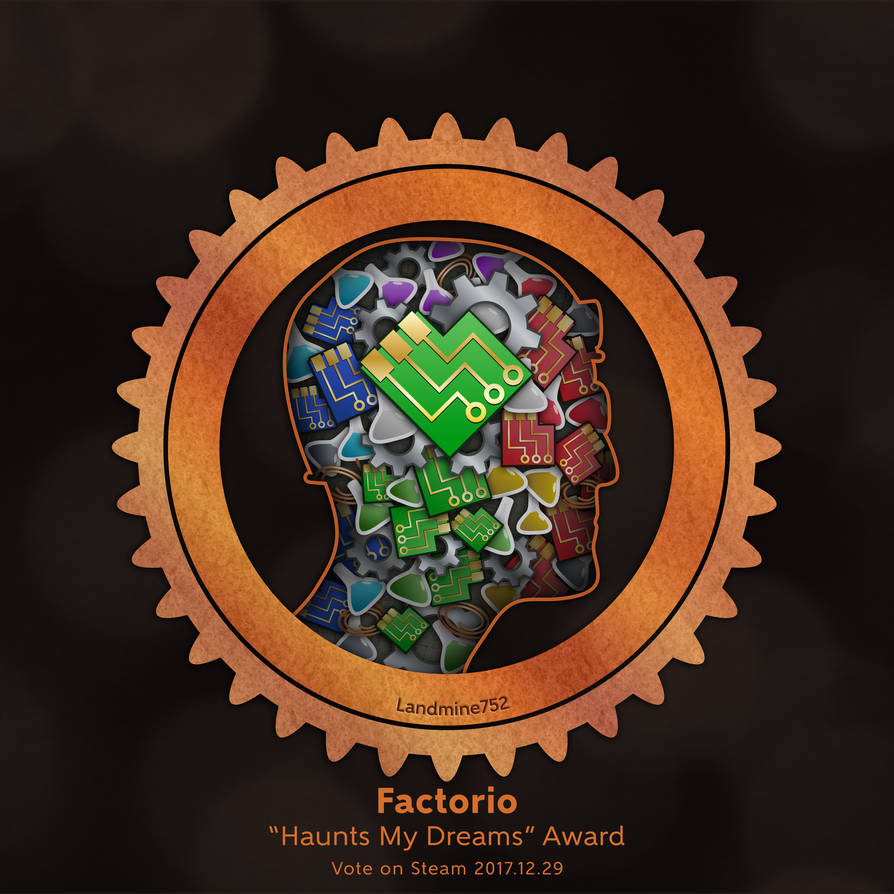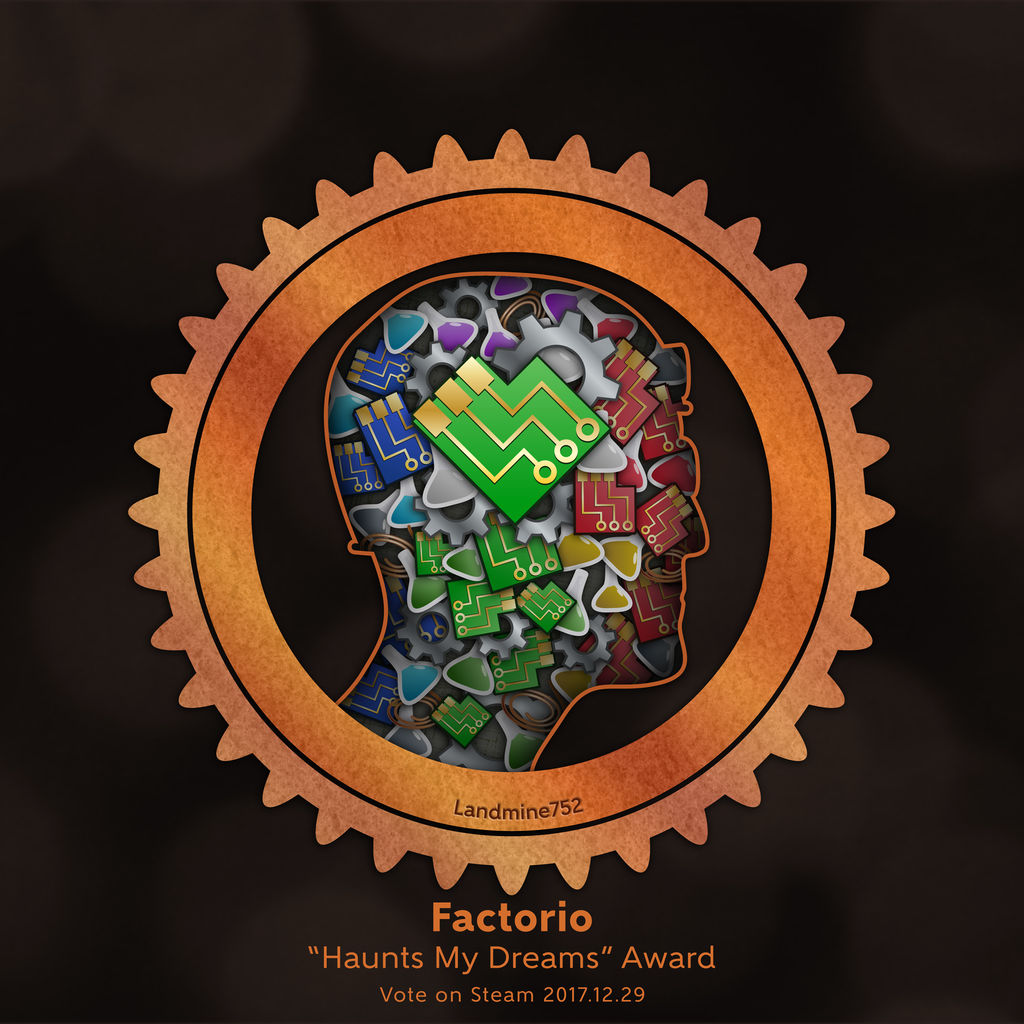 Watch
Factorio was nominated for Steam's "Haunts My Dreams" award. In celebration, I created this poster (helpful vote reminder included). I know circuits and research are always on my mind, how about you?
Want some wallpapers?
Haunts My Dreams Wallpapers
Phone-sized Wallpaper
Merry Christmas everyone. Hope your factories are more optomized than Santa's (360+ days to create only 7B products, I mean come on)
Want more Factorio designs?