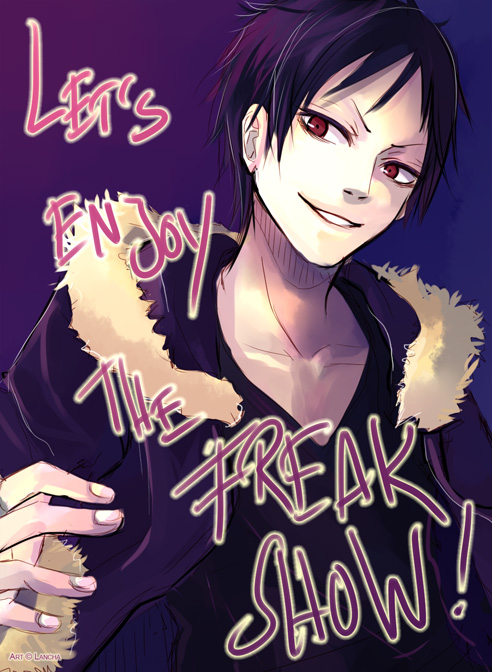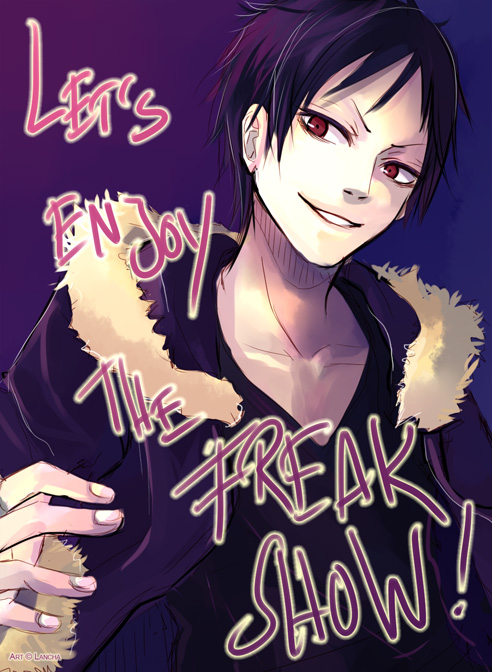 Watch
Could... not... resist... uploading!
Even though it's junkart. Sorry ;A;
... it's just that I want to share *___*
Guys! go watch Durarara!!
Don't let the first episode confuse you. Watch till the second.
It's.. WHA!
And I FELL IN LOVE WITH IZAYA!! (orz ... why is it always the maniacs that I like??? WHY???)
Want... next episode!
Picture is for ~
Majuki
~<3