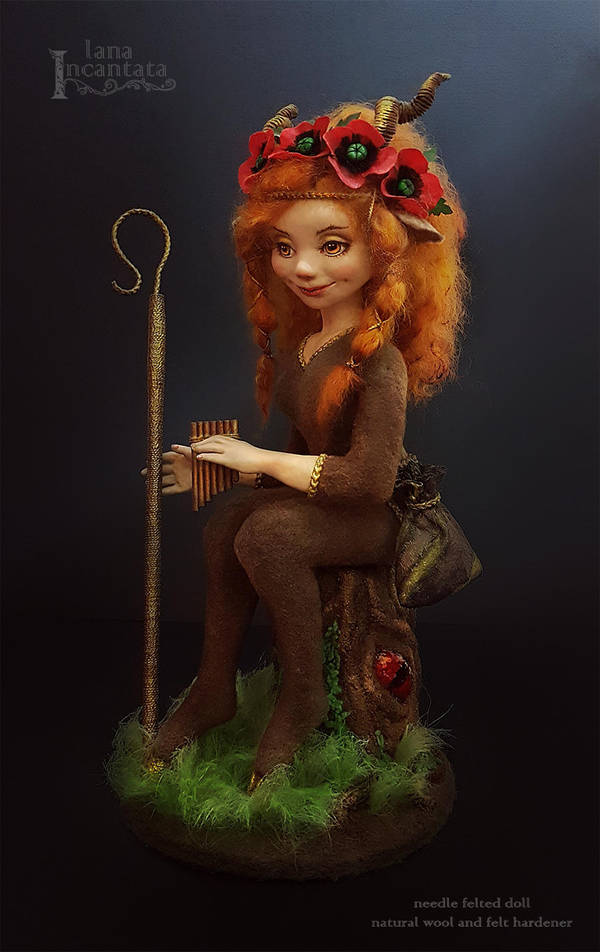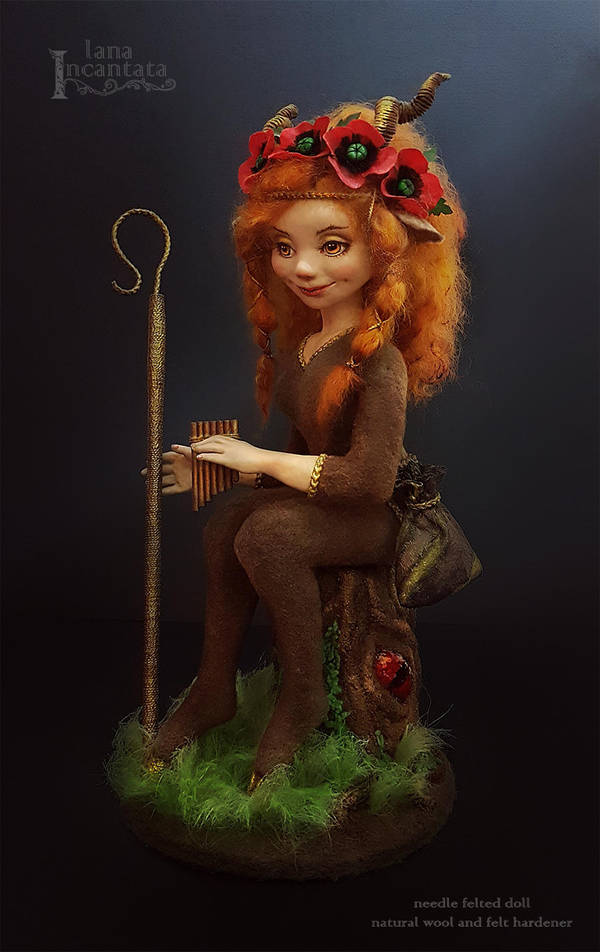 Watch
Original art doll
Needle felted doll (dry felted), no armature, no plastic, made entirely from natural wool.
Technology of the processing with the textile hardener. Therefore, the surface of the face, hands, parts of body are smooth.
For decorations (except wool) use only natural materials: cotton, silk and vegan fibres.
Height of the composition 43 cm (17 inches),
weight 570 g (20 oz)


My work may not be reproduced, copied, edited,
published, transmitted or uploaded in any form without my permission, also may not be used like references for other forms of the art

Woah! Amazing! I have not heard of this textile hardener - you are saying that the face and arms are made of wool, too?!
Reply

thank you! Yes, the face and hands (and other smooth parts) are needle felted wool and the textile (felt) hardener over.
This is our new technology for soft sculptures from natural wool.
Reply

Wow! That is amazing work!
Reply

You're so talented! Amazing piece!
Reply

She is lovely! What an amazing job with needle felting.
Reply

Reply