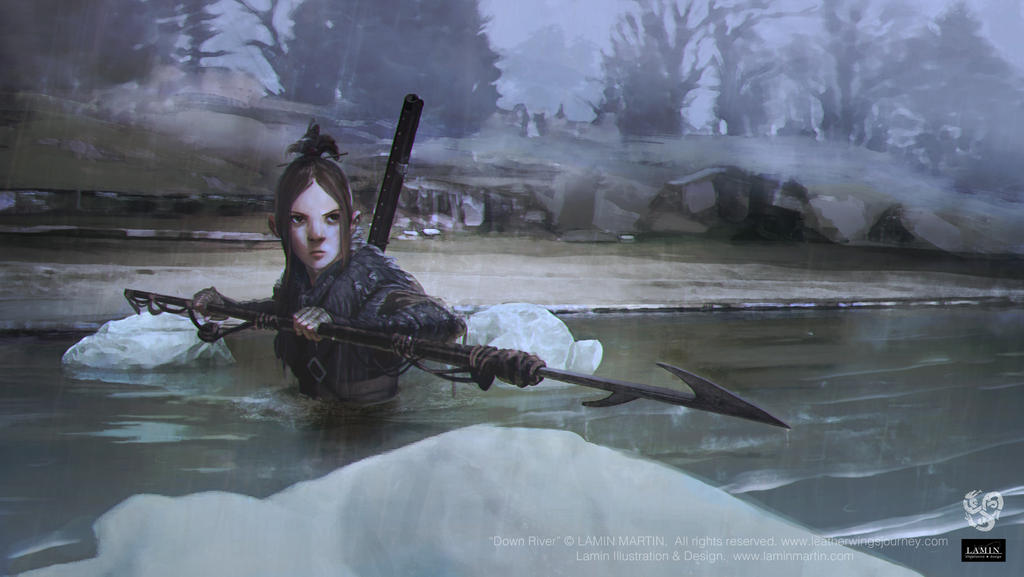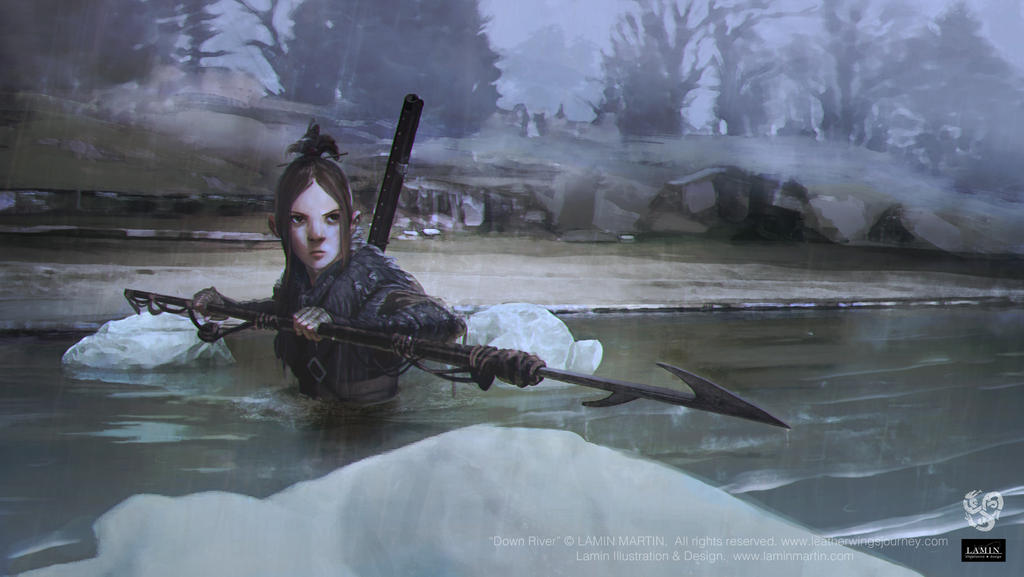 Watch
"I know what he told me but I've done this thousands of times and you're not getting away."
To see the process video for this image visit,
leatherwingsjourney.com/tutori…
Hello LaminIllustration

I like this image very much. The atmosphere suggests a greater background story. Excellent use of perspective as well.

The first thing that comes to mind are her eyes. They are not quite focused at the same point. The second thing is the gun barrel on her back. It looks like its sticking up without any attachments. Also its a strong vertical element that cuts the middle of the picture. My eye keeps going to it. Maybe make it shorter or eliminating it all together would keep clean the perspective line starting at the tip of the spear. Finally, a few more blocks of ice towards the right side of the picture to fill up the river stream would help.

That's it. These are more personal preferences that anything else. Keep up the good work.
The Artist thought this was FAIR
4 out of 4 deviants thought this was fair.