0.7 Ok, so I will be very busy this next saturday, so I decided to push the dedline from one week. LUCKY FOR YOU FOLKS!!


0.6 5 more entries!
0.5 More entries!
0.4 2 more entries, check them out


0.3 Our first entries!!
0.2 New prizes for the contest!
Take note that the drawing style of the artist providing the prizes must be respected while ordering the commission (:
0.1 The contest is officially open!!
Good luck!

_____________________________

Video Game inspired 

 Lara Croft. Mario Bros. Commander Shepard. Master Chief. Sonic... iconic characters that changed our life through the years, inspired us with their designs and created strong emotions out of their stories. By using my Stock as a reference, draw a character of your choice from a Video Game you enjoy.
o

Featured Examples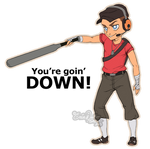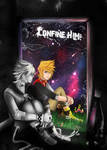 o

What can I draw? 
One or several Video Game characters in the environment of your choice.

You also are allowed to used Original Characters created in a role playing game such as Dragon Age, Mass Effect, etc...
Crossover is also accepted!
o
Need some game ideas?
Mass Effect. Dragon Age. The walking Dead game. Final Fantasy. League of Legends. Zelda. Diablo. World of Warcraft. Resident Evil. Street Fighter. Bayonetta. Mad Father. Far Cry. Metroid. Bioshock. Dead Space. Rayman. Pokemon. And so much more!!
o
Featured Stocks
Through May and June, there will be a lot of new Themed Stock Series.
Stay Tuned!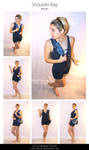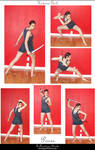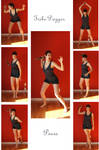 Remember that you can use any Stock from my gallery (: 
lalunatique.deviantart.com/gal…

Summer vacations are almost there! Time to have some fun with a new contest

Please, read this whole journal properly before entering the contest.
Prizes
The prizes may change depending of the available resources and the number of contestants.
Every contestant will be featured into this journal!! The winners will have a special feature at the end of the contest.


1st 500  
request a new stock series of your choice
digital lineart, cell shading colors
(1 character - no background) by
ShoyzzFanArt
digital drawing
(1 character + background)
bye
2nd 300  
colored digital sketch
(1 character - no background) by
ShoyzzFanArt

digital drawing
(1 character - colored) by
Lustanjo
3rd 100
non-colored digital sketch
(1 character - no background) by
ShoyzzFanArt

Digital drawing
(1 character - non-colored) by 
Lustanjo


Deadline

Saturday, August 9th, 2014
Two entries per deviant maximum
The deadline might change at any time
If you'd like to become a donator for the contest, I'll be glad to add your name and the prize you would like to offer! You just need to note me

 How to submit
1- Into the comment section of your deviation, you must write:

The name of your characters

The chosen Video Game

A link to the stocks you used as inspiration



2- Simply post the link of your finished deviation WITH the link of the stock (pose) you used into the comment section of this journal.


What will be judged 
It's not a contest about skills, but about creativity! I want to be impressed by something original. Take your time to add details or even a description. Colors is always a plus, and having more than one character in your piece can also help the balance.
TIP: Don't be afraid to see beyond the stock poses that inspire you. You could, as an example, use a pose of me holding my cat... and replace the cat by a baby dragon!

The judges


Prizes and Points contributors





 _________________________________________

RULES
If one of these rules is not respected, I will have to refuse the entry. 
Your work must be in the Fanart section of DA

Old submissions are not accepted. The opening date of the contest is May 24.

Do NOT trace over the stock. If I can prove it was traced, I might refuse the entry.

I don't accept photo-manipulation for this particular contest

No porn.

If you have questions feel free to ask!!



The STOCK folder: lalunatique.deviantart.com/gal…
_________________________________________
Entries