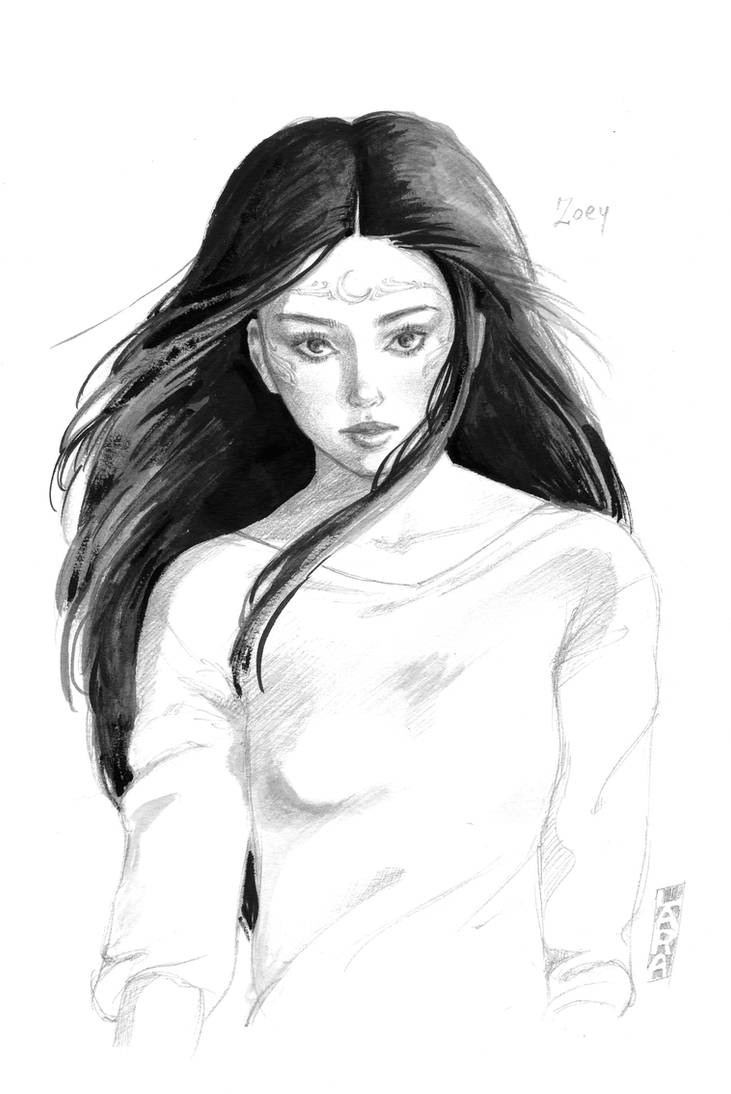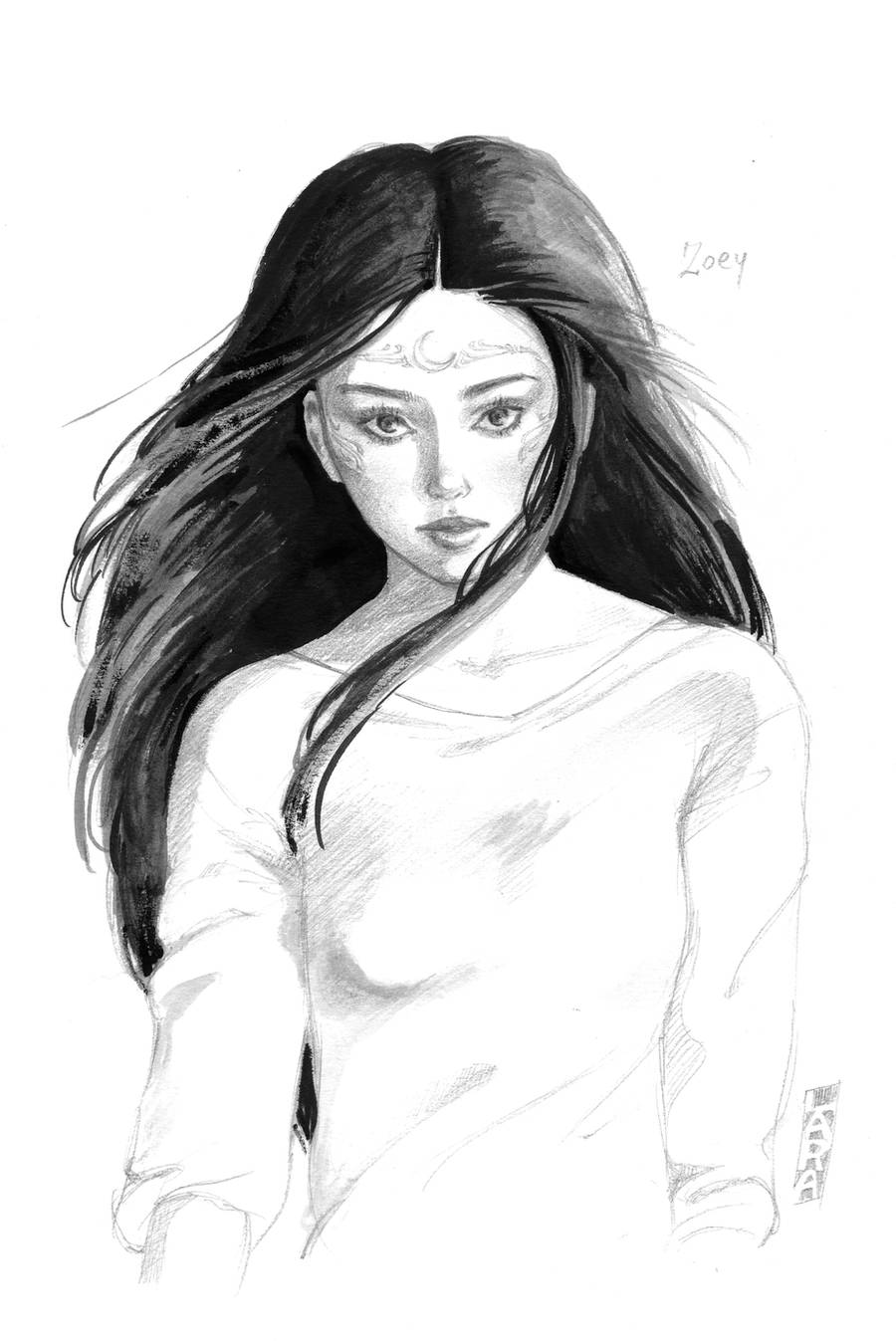 I've just finished "tempted" from the House of Night, and I can say that I really like this serie! It is my favourite with Night world and Vampire Academy! So here the heroine Zoeys Redbird while she has the head a little bowed like she is concentrating the magic of the elements.
I've seen a lot af other fan art, but usually they don't show a cherokeen girl, I've tried to put some native features in this Zoey. I hope you like it!
It's a sketch with pencil and china.