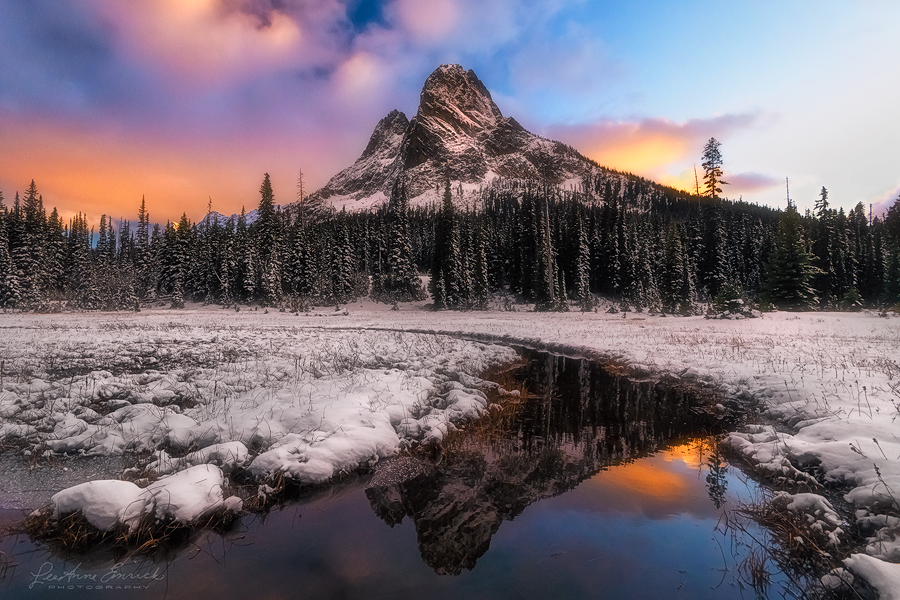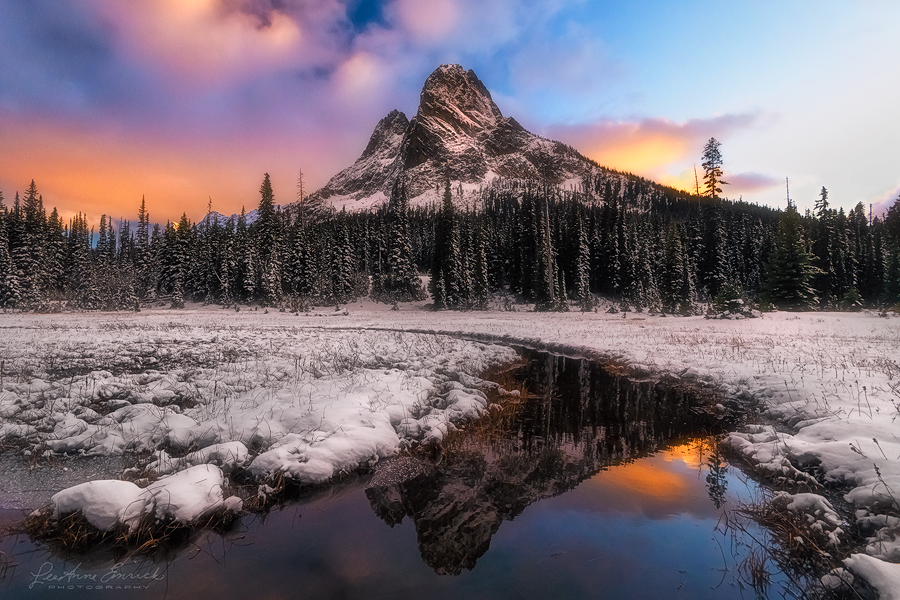 Watch
After a failed attempt to make it to this spot by sunset three days prior, we decided to head back for one more shot. To our shock, it had snowed since our last visit, and the landscape had completely changed. The dead grasses of the field were replaced by a fresh blanket of snow, and many parts of the creek had frozen over already.
We arrived just in time for a nice sunset, and stayed long enough for our toes to freeze!
Liberty Bell Group near Washington Pass
North Cascades Highway, WA
I also wanted to share Addam's shot from the evening...I was incredibly jealous because he was tall enough to jump the creek and get to this vantage point.

early winter
by
NWunseen