Hello There!

Welcome to my page!
I'm LalaNorisu (Michelle) but please just call me Lala

''I am a shy girl who Love draw,sing,write stories in English and Spanish and make new friends"
Thanks you for stopping by and supporting my art



My Faves Cartoons and Animes:















My Faves Ships Couples:






X


x



My Faves Flowers: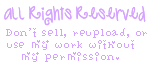 Favourite Visual Artist
Arrival- layne, Chihuahua Rocks, Dylexa,Ball-jointed-dragon,Comic001, rosewitchcat, Sketchylicious66, Anastasia-kunningham,other
Favourite Movies
Hotel transylvania,Dispicable Me,The Incredible,Moana,
Favourite Bands / Musical Artists
Tori Kelly,Halsey,Selena Gomez, Daddy Yankee, Zendaya,Taylor Swift,Katty Perry.
Favourite Books
Anime Mange, Comic Book
Favourite Writers
Chihuahua Rocks, Arrival-layne,Ball-jointed-dragon,Rosewitchc at, Sketchylicious66, anstasia-kunningham, Comic001,other
Favourite Games
Sonic,Mario
Tools of the Trade
Mechanical Pencil,paper,easer & other.
Other Interests
Making necklace & other stuff.