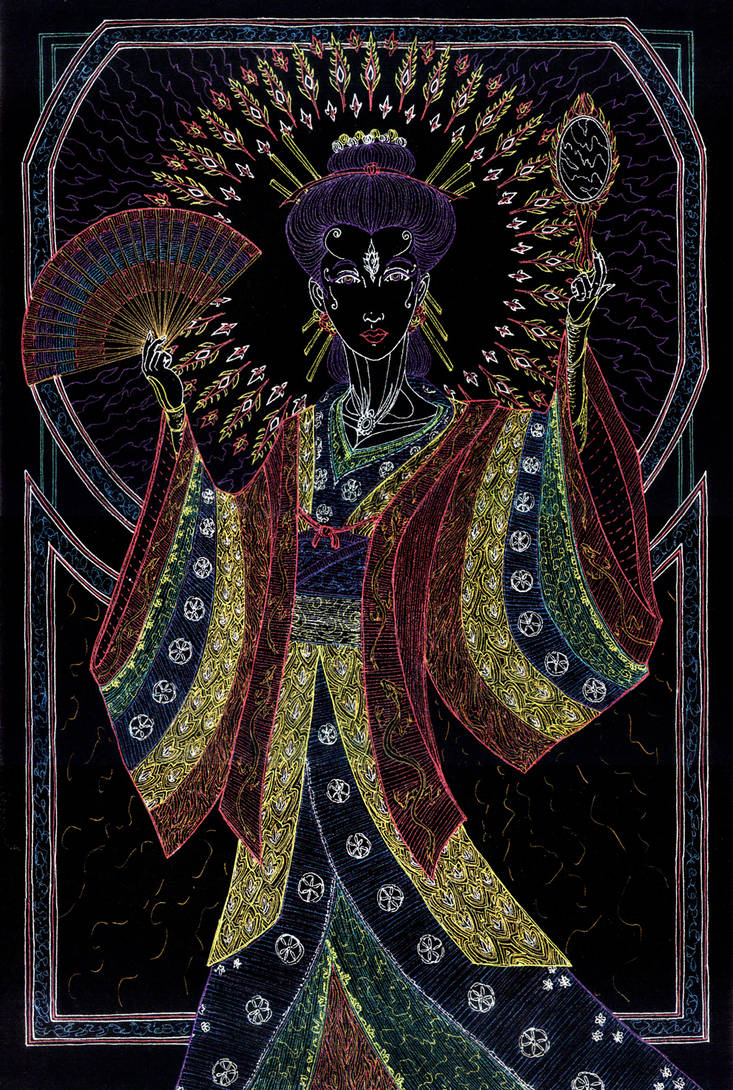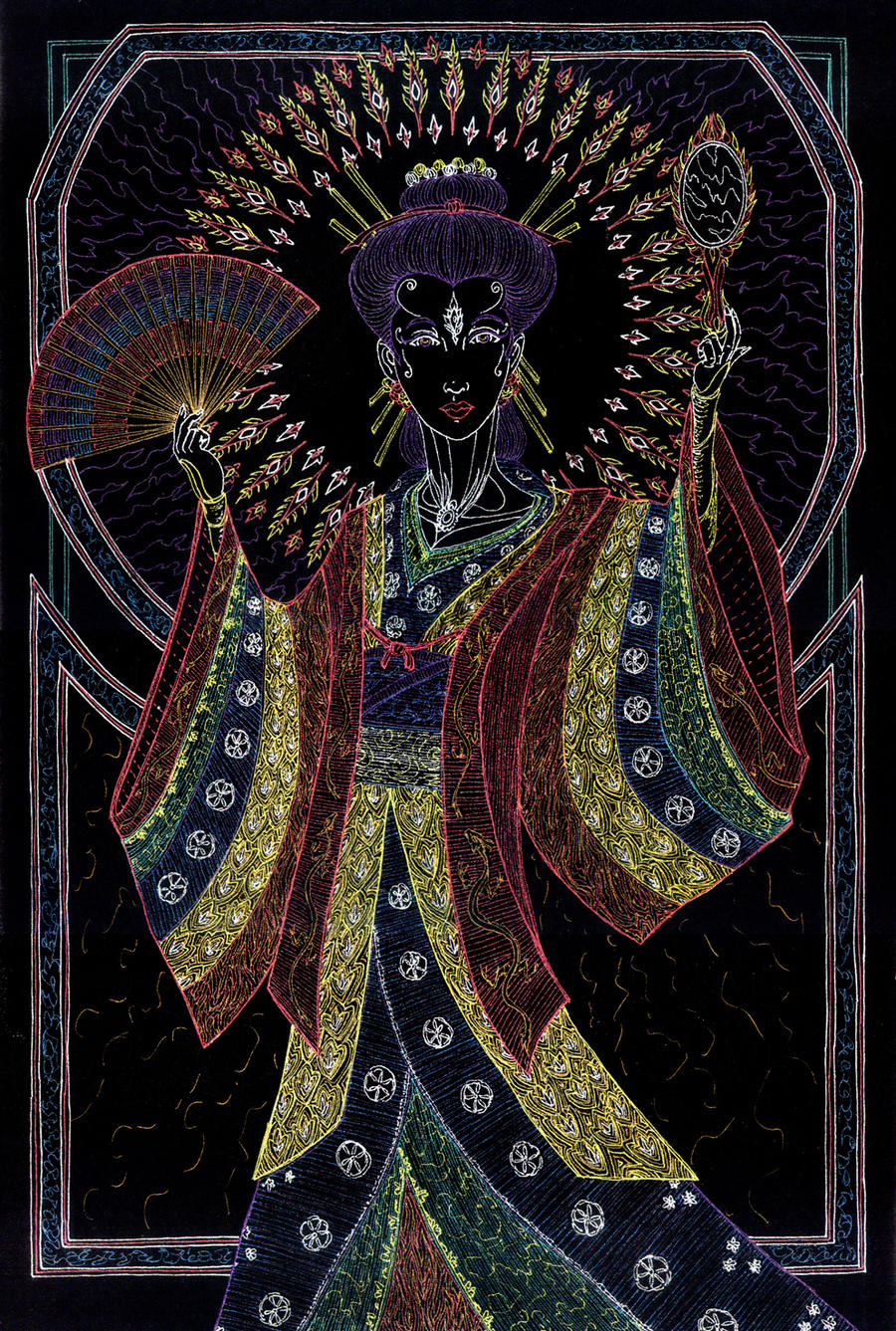 Watch
Amaterasu Hi (Fire)

2011-12

Metallic Gel Pen on Illustration Board

I love the exquisite detail on her kimono and fan. And I love too the vast Knowledge of mythology that you have.
Reply

Greetings Avengium
Yes I have been studying ancient cultures and mythologies ever since I was a child, yet still I keep discovering more all the time. That I thank the internet, unlike the time when I have to travel to different libraries just to read

Salamat (thanks) at samuli (and until then)
Lakan
Reply

One of the things I love about mythology and cultures is the neverending source of Knowledge, I never stop to discover things.
Reply

I am in awe of the exquisite detail on her kimono and fan. Amaterasu has had a special place in my heart ever since playing the game Okami, where you play Amaterasu in the form of a white wolf.
Reply

Thanks

I in turn have always had a resonance with Amaterasu since my study on Budo and its Shinto links
Reply

What intricate lines! I absolutely love the fan! Great Job!

Reply

Awesome details on the robe!

Reply

Reply

What magnificent colors! The colors look especially bright and clear on this drawing. I really enjoy all of that texture on her robe.
Reply

My great thanks Rachael,

I have such regards towards your works, and thus this compliment does mean much to me
Reply