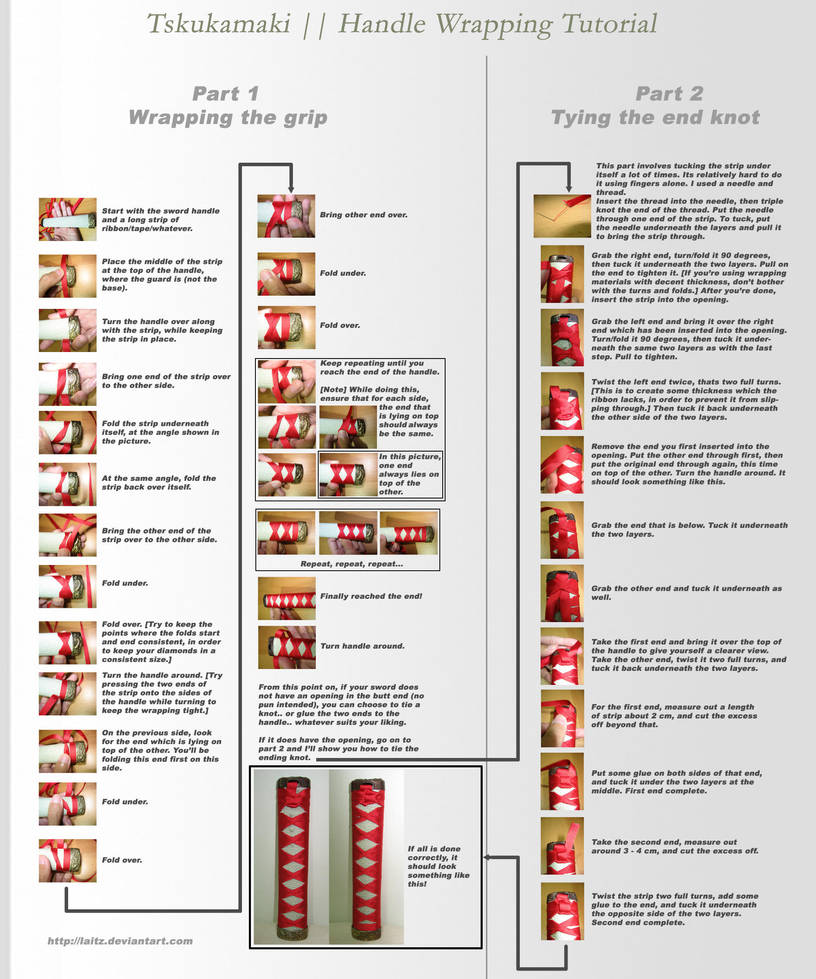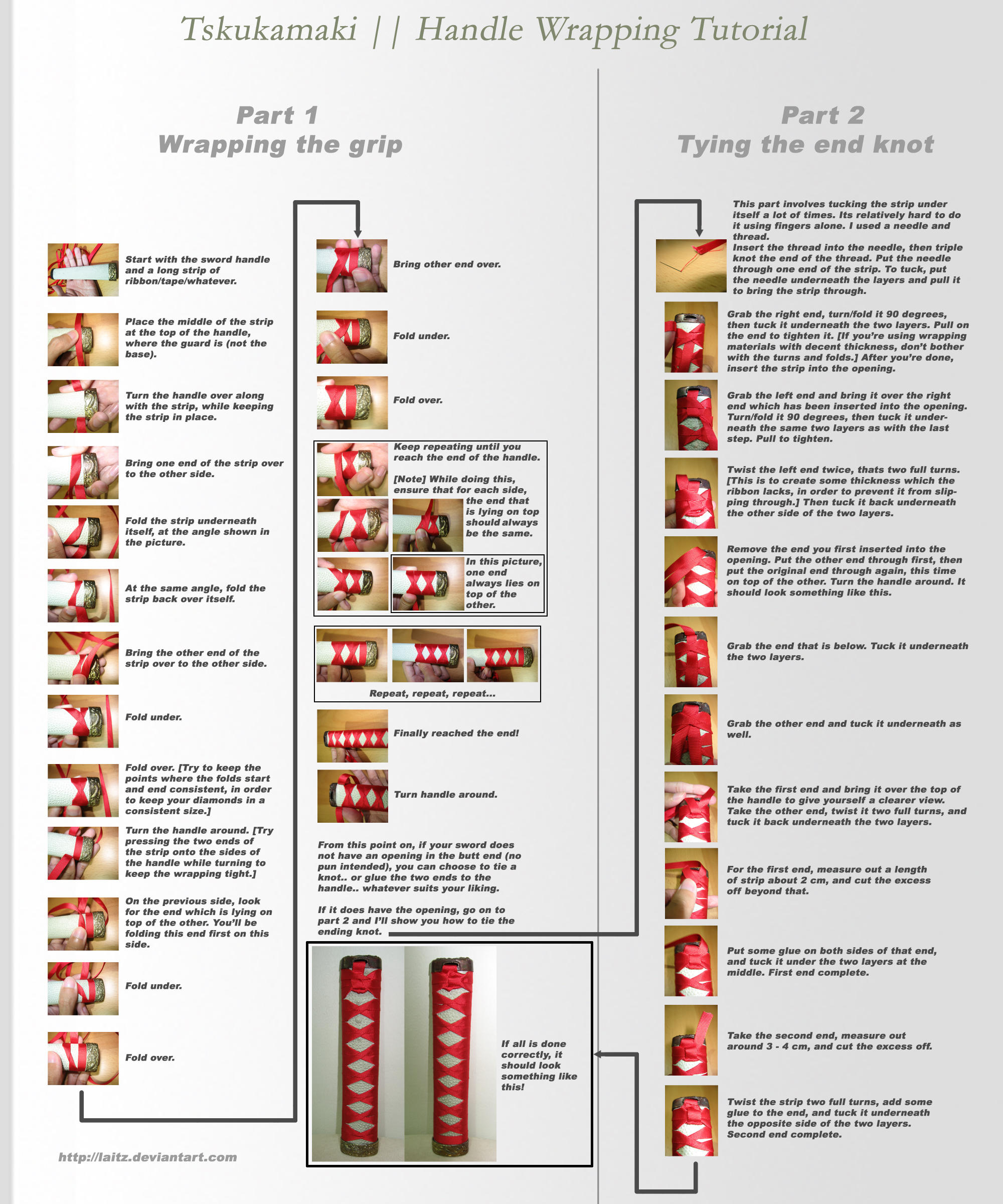 Watch
The revised handle wrapping tutorial. This time, you can learn how to do the ending knot too, just like in actual japanese swords! Recommended for swordmakers, duh.

The wrapping material I used here is craft ribbon, 9mm wide. It can't compare to the proper handle wrapping tape, but it still has a great feel and an authentic look. My advice, if you're looking to use ribbon: get the textured ones instead of the smooth ones for a better and stronger grip.
Daily Deviation
Given 2010-03-16
Tsukamaki is a Japanese tradition of wrapping a silk braid around the hilt of swords.
Handle Wrapping Tutorial v.2
by ~
Laitz
is a lovely tutorial that will guide you step by step in the techniques needed to achieve one of the many styles of wrapping. This is perfect for custom and decorative props for themed character venues. (
Suggested by OneFreeInternet and Featured by znow-white
)