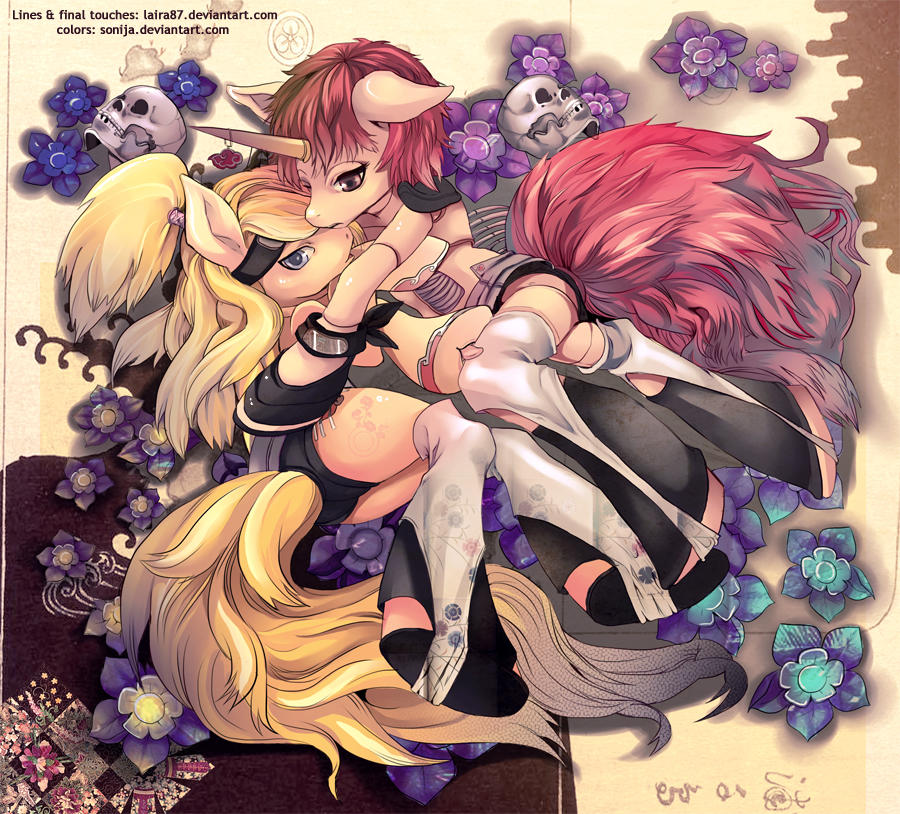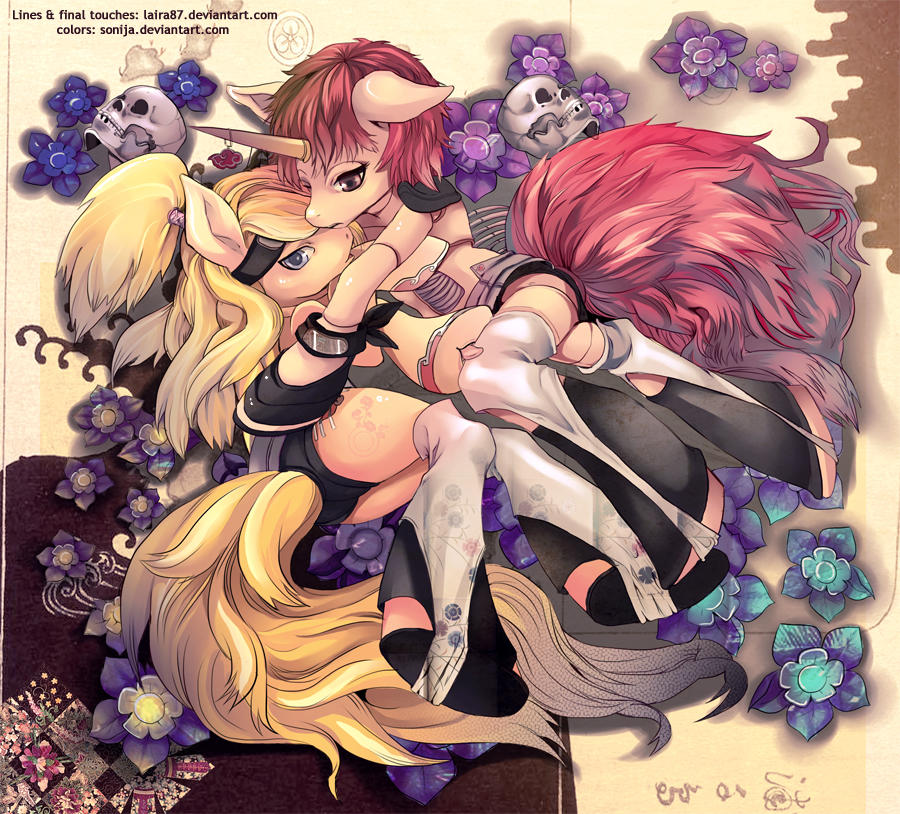 Watch
This is a collab with the awesome

she did the coloring, I made the lines & the final touches.
I'm not one hell of a My Little Pony fan, actually I just wanted to give it a try and draw ponies....XD It's been rather funny. But it's all gonna end here. It's just CUTE CUTE CUTE

Plus ~
Sonija
started to like MPL and she's been dragging me into it. -.-; Blame her!
o_o its extremely cute and i must say O_O HOW IN BLOODY HELL DO YOU DRAW LIKE THIS!!! its amazing one of the best ive everseen the way the color meshes together looking perfectly normal its adorable the tails are so bushy and you have all the complections perfectly matched this must have taken you days but i will say it is amazing and just so i use up the rest of the words Wow wow wow wow wow wow wow wow wow wow wow XD Adorable pretty breath taking gorgeous and wow wow woah whoo whoo whoo whoo

And there XDD sorry bout that
The Artist thought this was FAIR
38 out of 43 deviants thought this was fair.
It's quite creative and appealing to the eye. I love what they are wearing and I love how you did Sasori. The background is also really cool and appealing. I want to draw like you so bad but I cannot I am afraid. Keeping the mouths on Deidara's hands-hooves- is unique and interesting. I really cannot stop looking the the picture and its cute and original details. The way you make your art is quite nice and I hope you keep up the good work! This is making me want to draw, a lot, right now and I wish I could draw like you so bad it's not funny! It makes me wonder if you are in an art career! Hopefully you are, and someday I will read some original mangas from you!

The Artist thought this was FAIR
21 out of 25 deviants thought this was fair.