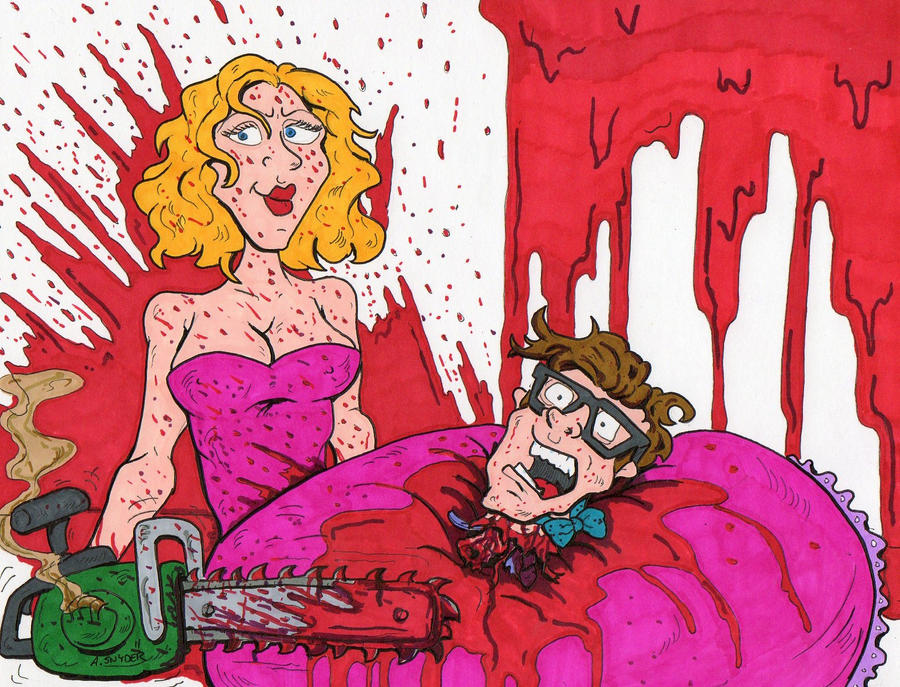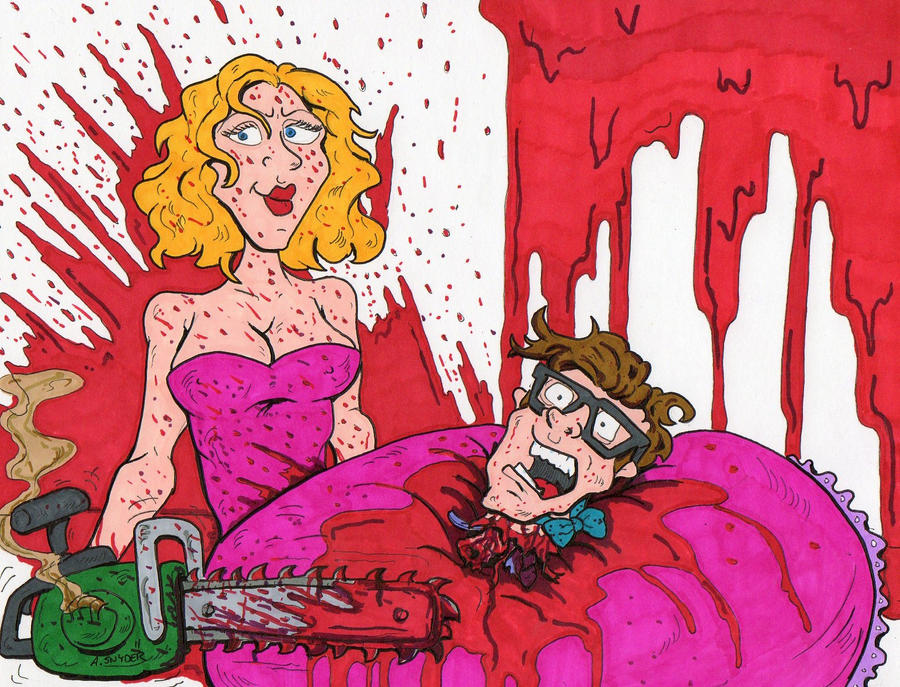 Watch
Went to a 'Dr.Sketchy's Anti-Art School' here in Grand Rapids Michigan. One of the poses the model did inspired me to make this.

Reply

*sings ala Buddy Holly* Mary Lou, Mary Lou, that chainsaw sure works for you, oh Mary, oh Mary Looou hoohoo. well you chopped off my head, but I love you Mary Lou.
Reply

Oooh... Nasty

Reply

Fantastic. Love what you've done with this. That's my problem at the Dr. Sketchys, I don't think outside the box enough. I usually just draw the pose as is.
Reply

Thanks man! To be fair I did get help for this inspiration through their "draw from the hat" suggestion of drawing her with a chainsaw. I saw her ballgown, thought about the chainsaw, and brought it to it's logical conclusion.
Reply

He isn't the first guy that lost his head over a girl!

Reply

Really cool job! Nice cartooning indeed!

Reply