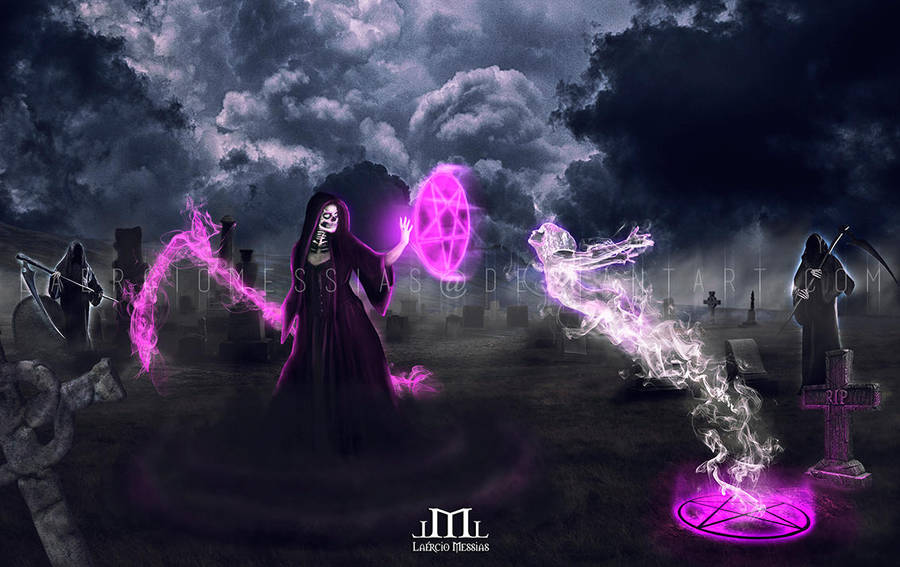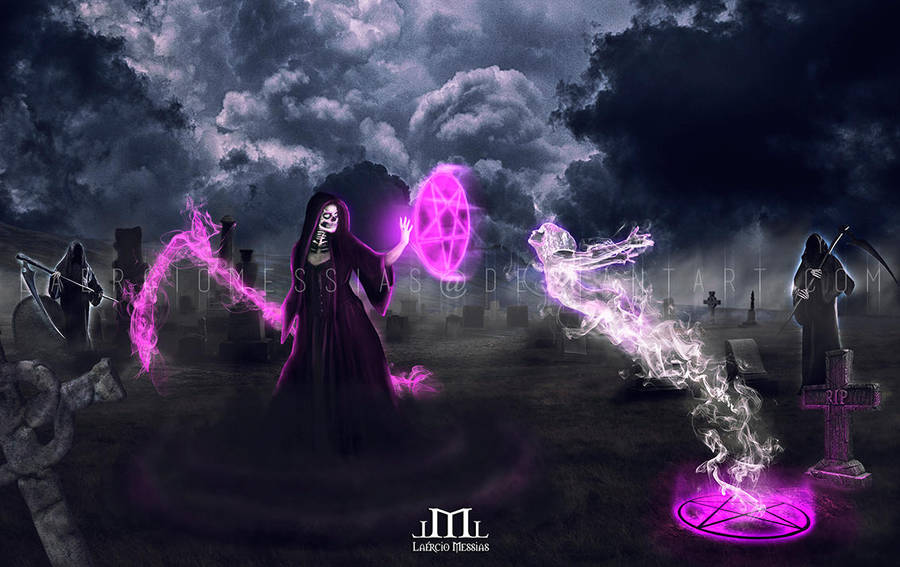 Watch
my entry:
Short Challenge #13 - Special Halloween
model:
Lady Death 4 - female stock
model2:
Art nudes - Y - 1
reaper1:
www.shutterstock.com/pic-60761…
,
reaper2:
www.shutterstock.com/pic-61226…
landscape:
Iceland Photos 156
cemetery:
Stock Photo - Foggy Cemetery 1
sky:
cloud castle stock
tombstone1:
tombstone png
cross tombstone:
Cross Set 02
brush smoke:
,


the clothing to model, pentagrams and sickle were painted


FanPag

:www.facebook.com/La%C3%A9rcio-…
Wow fantastic work on the ghost! She really stood out to me. I guess if you want constructive criticism for this piece though, I would suggest zooming in on the action between the main reaper and the ghost. At the moment all the other background details aren't really adding to it and in a way pull the viewer away from the main action. Alternatively I think another angle might make this a bit more interesting instead of the front on view. Other than that, I think you did an excellent job with the lighting and painting. I hope you find this critique useful!
The Artist thought this was FAIR
2 out of 2 deviants thought this was fair.