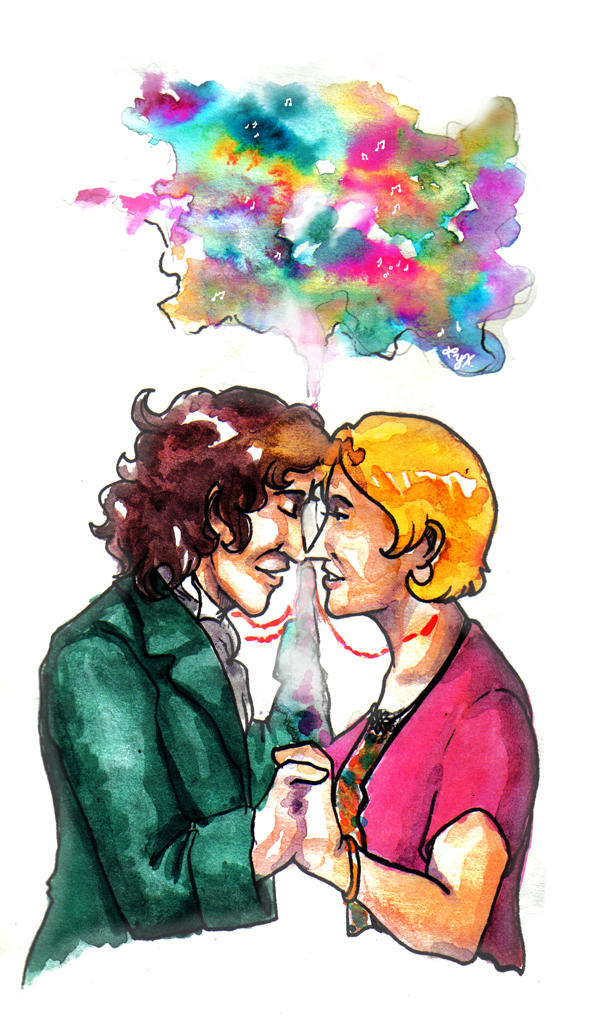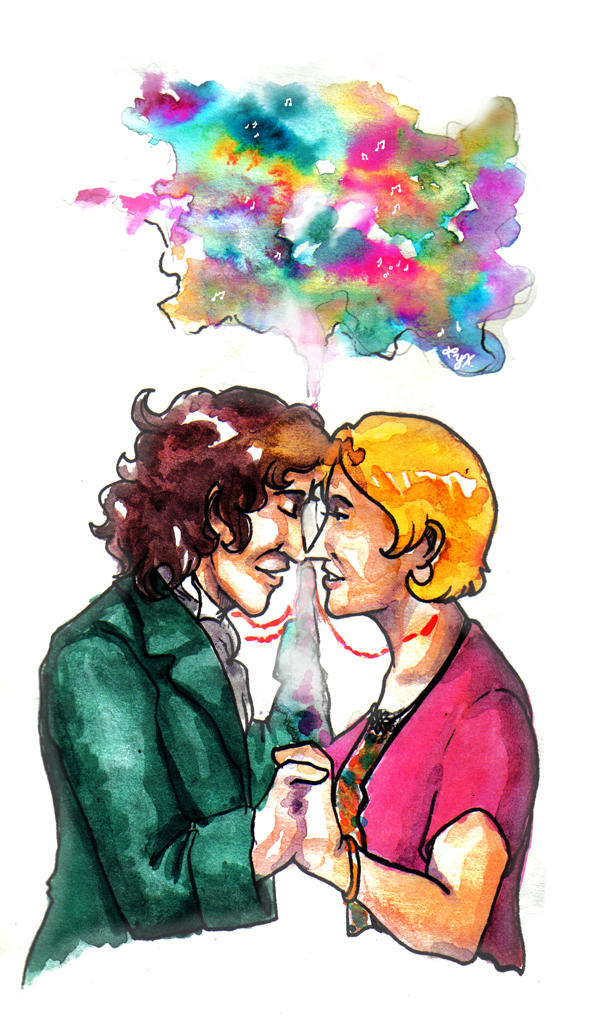 Watch
Eighth Doctor and Charley Pollard begin fusing themselves together and evolving into something new in the Big Finish Audio Scherzo. It's a bit of a mashing of moments, really, but I kind of dig that idea as far as Doctor Who fanart goes.
I'm afraid my storybook style took over here. I may go for another attempt at this to make it as creepy as that prior sentence and the event itself probably should be. In the meantime, I thought this was sort of pretty, so it's being submitted anyway! Since

is having a Big Finish contest, this was where I headed.