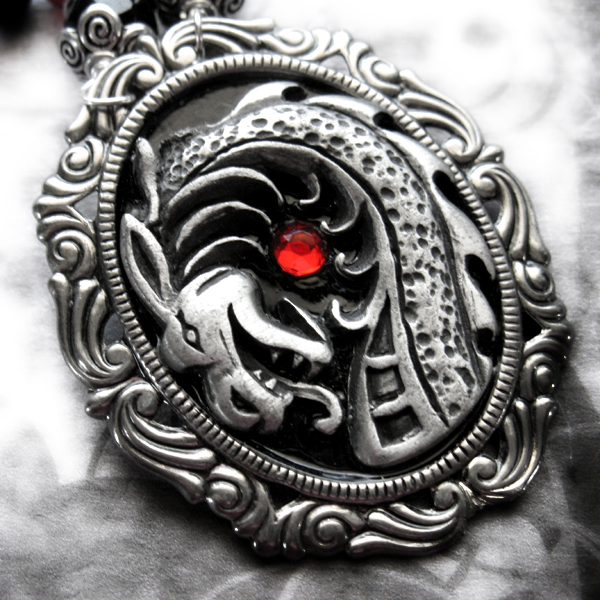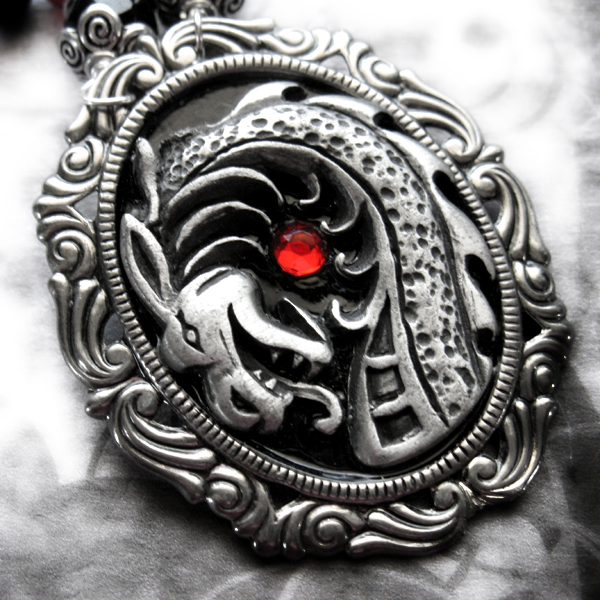 Watch
...:
The Bloodstone Guardian
:...
A nice little combination of Gothic Victorian and fantasy, the bloodstone guardian is a one of a kind creation featuring a hand made pendant of a Celtic dragon guarding his bloodstone.
This necklace is a hand crafted creation, designed, and created by a Gothic Jewelry Artisan, Lady Starrlight of
Starrlight Jewelry -&- Designs
.
This item is 100% hypoallergenic.
Handmade in Hawaii, USA.
This creation is composed of: ornate silver filigree setting, rhinestones, silver plated stainless steel, pewter, brass, and imported Czech multifaceted fire polished glass.
This necklace is 17.5 inches in length with a 2 inch tall pendant.
Photographer: Lady Starrlight
Photo Editor: Lady Starrlight
♥ Find me on Facebook ♥

WOW this is so mazing, beautiful, great and COOOL! Did you make this pic ?
Reply

I did, I made the picture and the necklace + pendant

I took the picture with my little powershot and then did a little bit of blurring and color enhancing in adobe.
Reply

Reply

Beautiful dragon, so celtic looking!
Reply

Beautiful

Reply