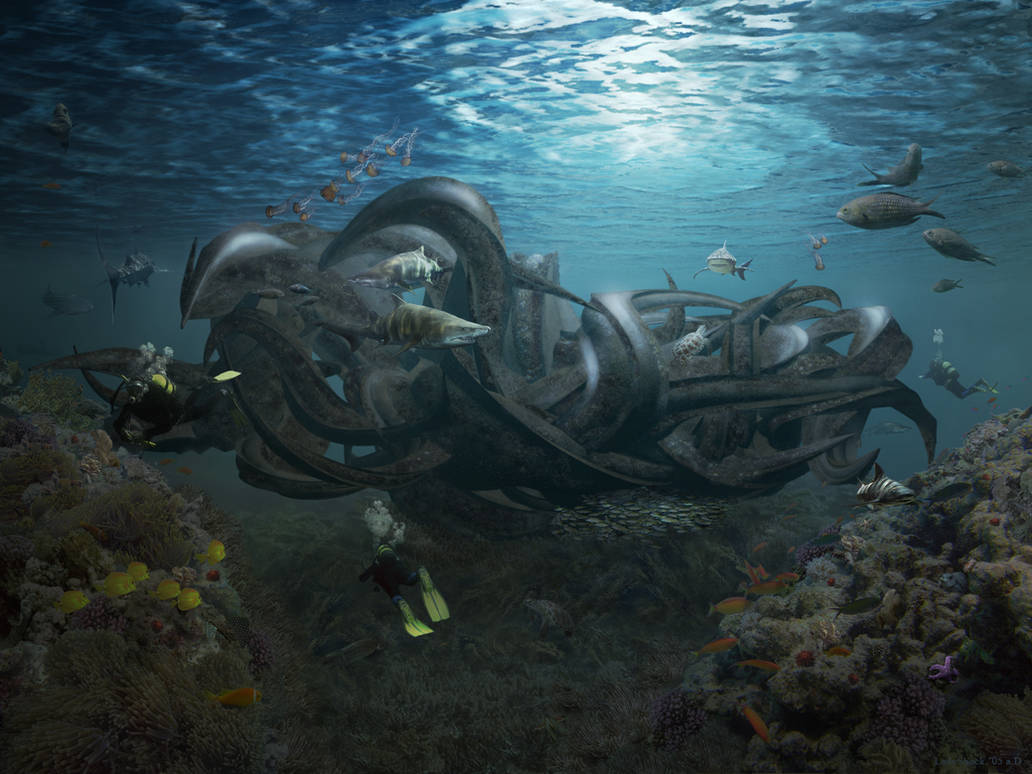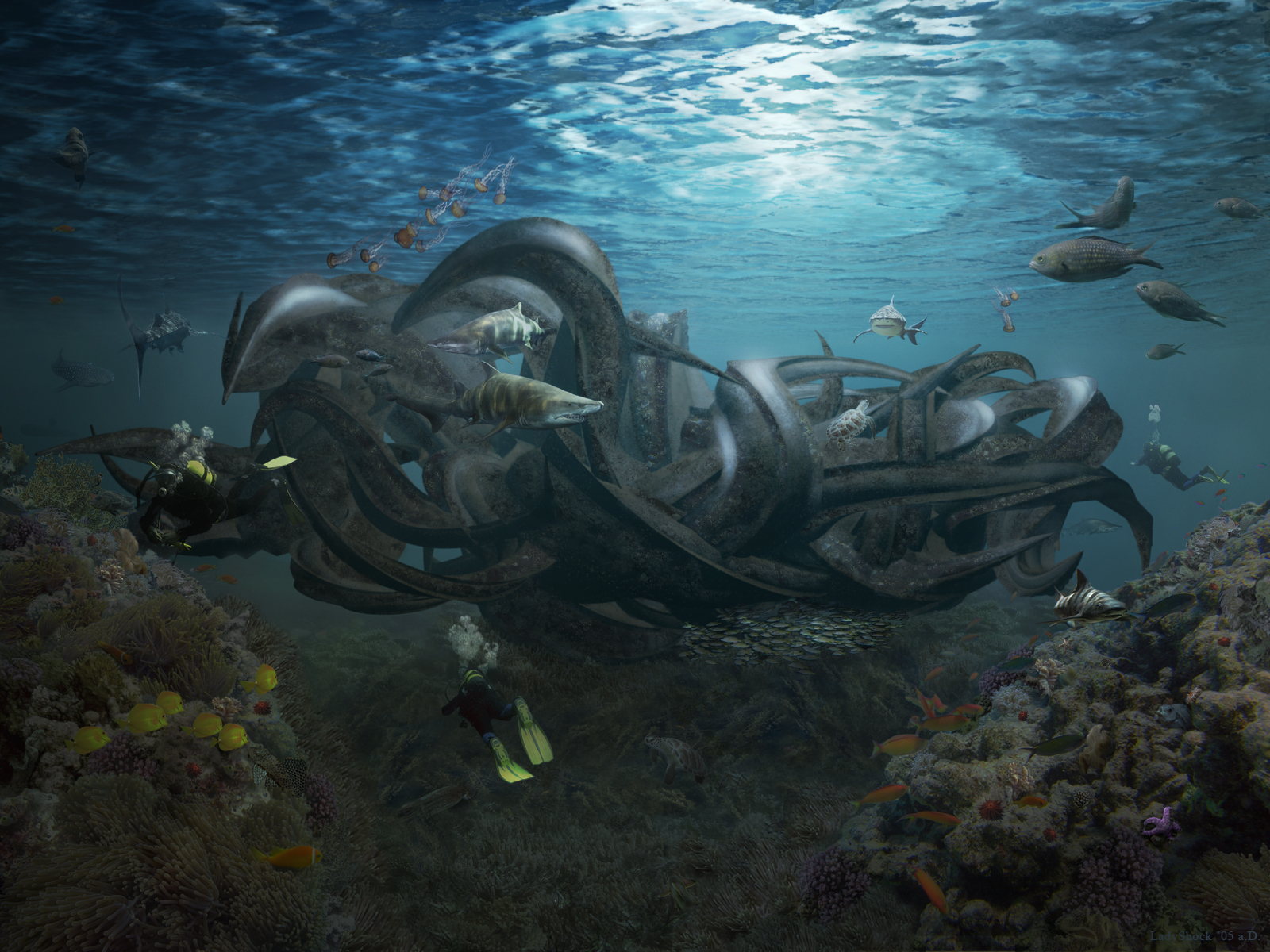 Watch
this pic is based on the "underwater world" but this time with more details and in large size
the photos are from stock.xchng, flickr and morgueFile
waterscene and abstract object are made with max
photomanipulation with PS
have a nice day
[link]
small version 1024x768

Reply

First of all i love this picture but what is the thing in the middle suppose to be?

Reply

thank you very much
to answer your question.. its the x factor for everything unknown that might be in the sea
i think there is still a lot to explore..

Reply

Fantastic underwater scene...makes me wanna grab sum scuba gear and go for a dive

Me------->


<--------You
Reply

amazing work

all the elements were nicely put together.
interesting underwater life, it is great to look at

Reply

I might remove some of the fish or sharks, or at least have them all headed in the samw direction. I don't think they'd be swimming toards that thing lol.
Reply

i know that there are too much animals than in reality but i do like the sharks and fishes so you can find a lot of details.
it gives also more perspective and action to the pic i think

Reply

WOW!!!!!!! Amaizing monipulation!!!!!!

.....Love the fishes and the Huge creature, the whole peace is profesionaly done!!!! Love it

XD!
Reply

Reply