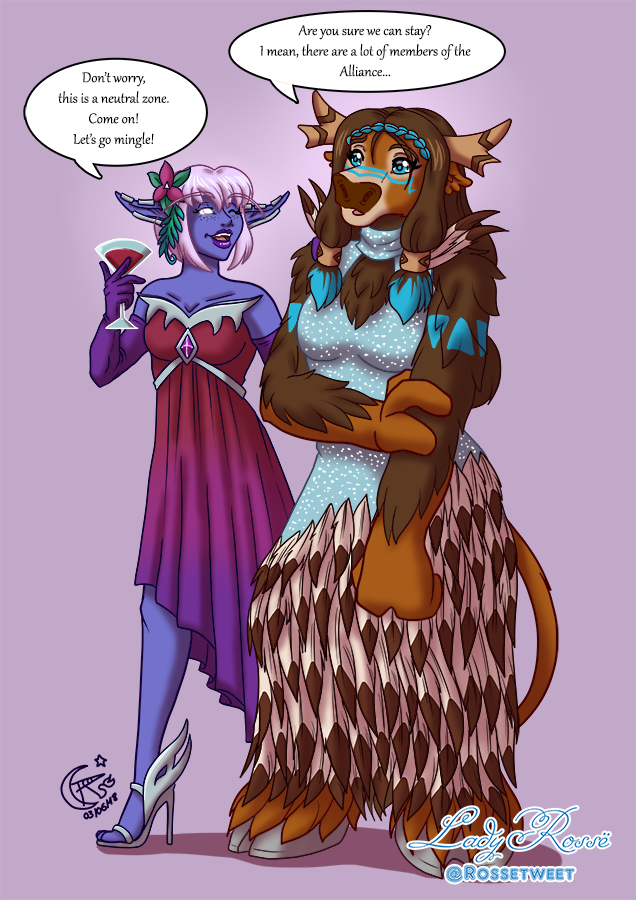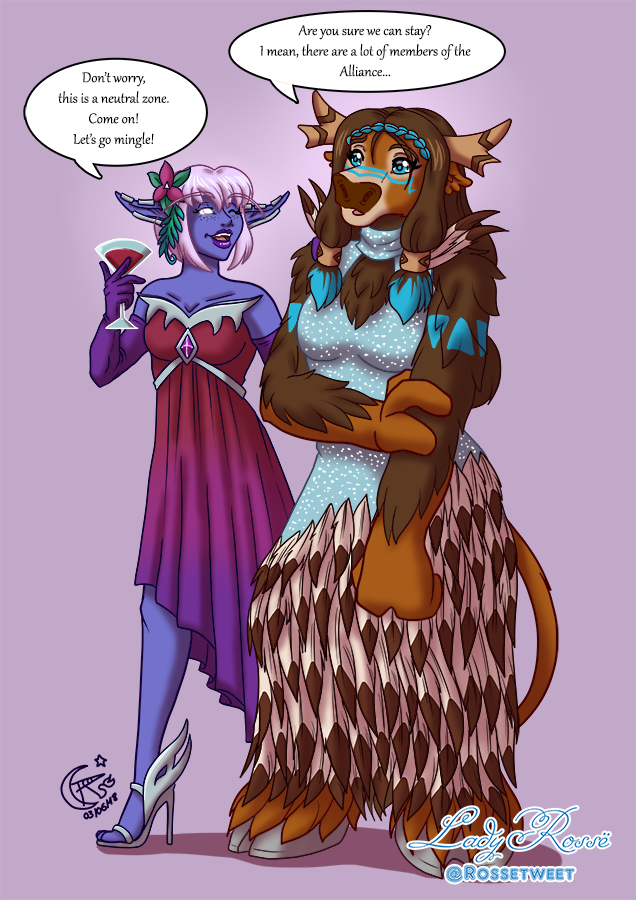 Facebook

Tumblr

Twitter

Patreon
Faebelina started to draw her characters dressed for a ball and at the end the twitter community started to make it too! I couldn't help myself and I jump into the wagon too XDD My characters dressed for the
#warcraftball

Lineart, colors and characters by me.
World of Warcraft belongs to Blizzard Entertainment.


If any Alliance man tries to take advantage of that poor young Tauren, I swear by the Light they shall feel my blade.
Reply

Sylvanas Windrunner: I look forward to how they will pummel the Alliance dogs.
Reply

so cute

Reply

Reply