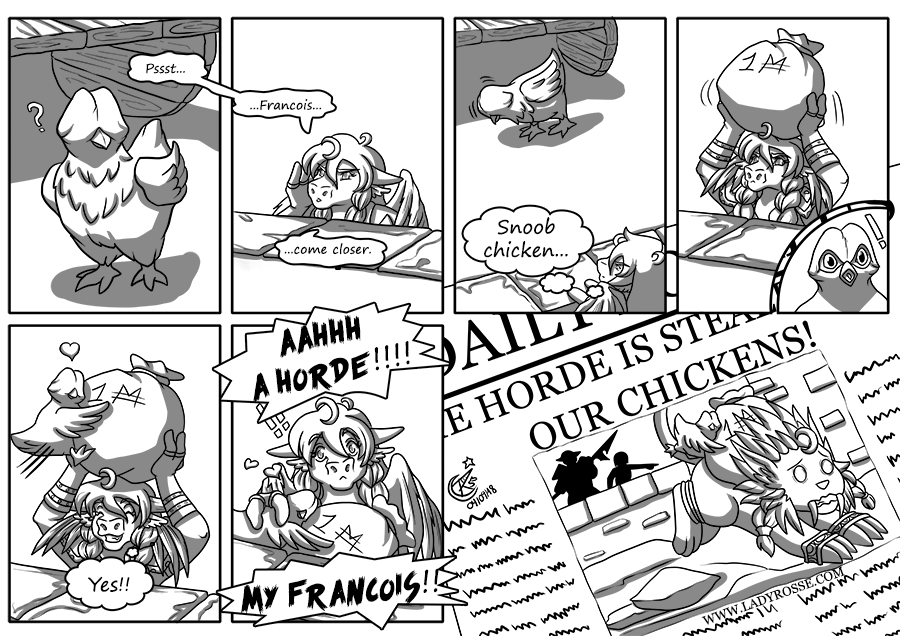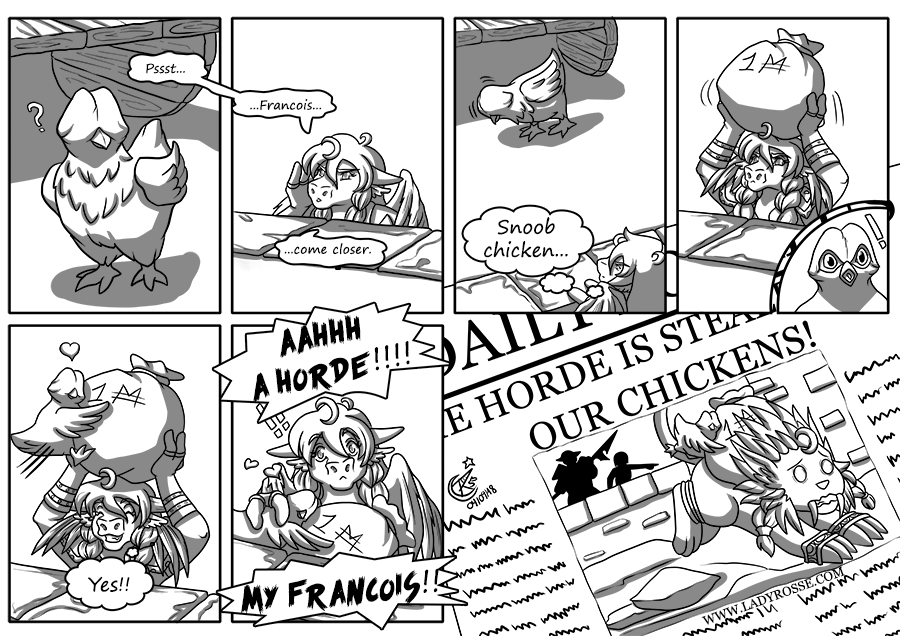 Facebook

Tumblr

Twitter

Patreon
Sooo I probably got chased by Alliance NPCs a little before I escaped XDD Francois is not in a friendly spot XDD (If you don't know the pet will only accept you if you have a 1 million of gold on your inventory)
It was a funny scene so I wanted to make it

The colored version will be for my patrons on the reward of this month, if you like my works consider to take a look to my Patreon:
Lineart and colors by me.
World of Warcraft belongs to Blizzard Entertainment.


Reply

Aah congrats on the chicken! I'm way too far from the 1M to get him but hopefully one day...
Your comic is very funny, love how you drew the expressions

Reply

Thanks! I reach 1M the last week but I already down it because I had to buy a lot of things to level up the professions XD
The thing I'm not sure if I will ever buy is the 5M mount XDD

Reply

Reply