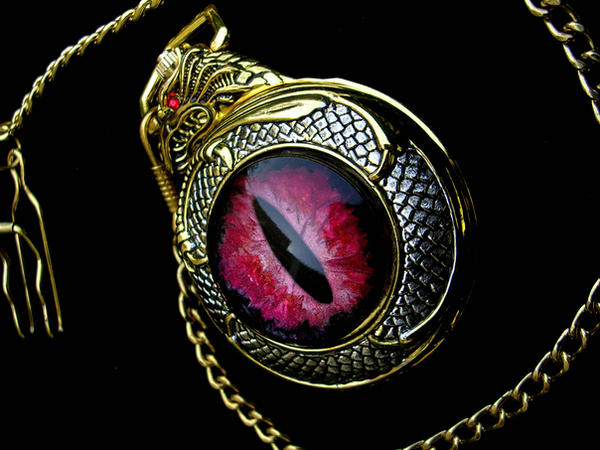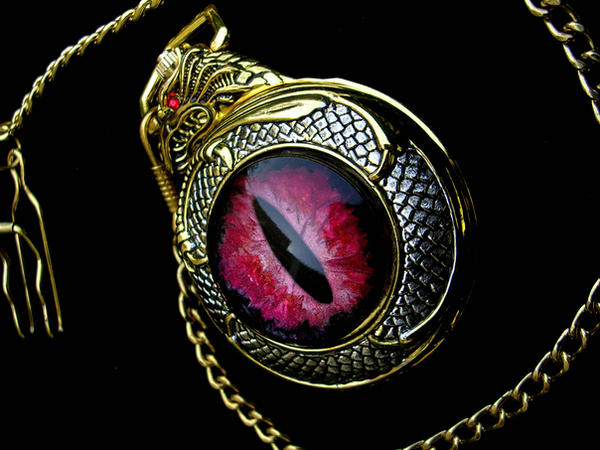 "Dragon's Slave"
Golden wings wrap around silver scales which hold a 28mm fiery eye! The back of the watch also has the dragon's other wing and wonderful detail. Inside you have a black face with white numbers. The eye glows a soft red for about 20 minutes after charging! Beautiful, mysterious and down right draconic!
Curious to see the other features?
Want to know if it is still available?
Check Here ~~~>
[link]