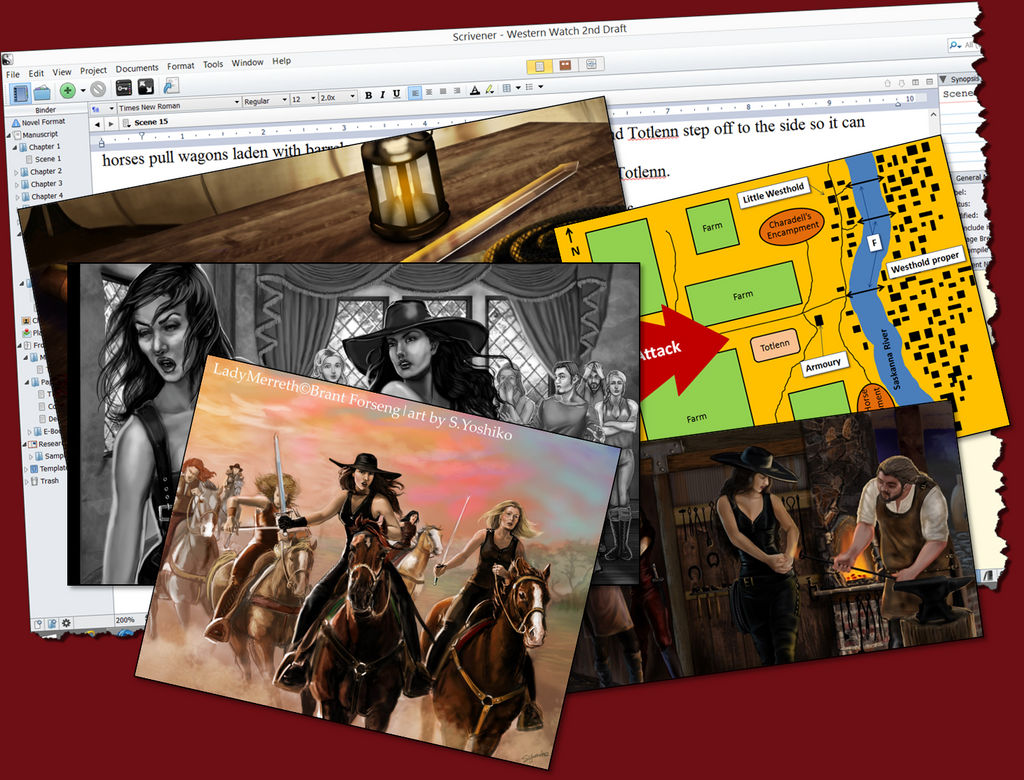 Wow. It has been a while. Apologies to all of you who keep stopping by for something new (Hi mom!). I've been busy with work and my writing projects.
I have now edited the first seven chapters of Western Watch. I am uncertain whether I can truly call this a second draft. From what I have read what i am doing is creating a cleaned up first draft. Having said that I have also got about 1/2 of the sequel plotted out. Some of the other writing related things I have been pursuing:
I wrote a series of blog posts on creating a book trailer using very simple tools. You can see the PowerPoint only version of the
Western Watch book trailer on SlideShare
. It very, very, basic, but will be used as a basis of more advanced versions when I get around to it.
I'm thinking of commissioning some more art. If I do, will show up on DA, of course.
Speaking of art, several of the images above are done by the incomparable

,