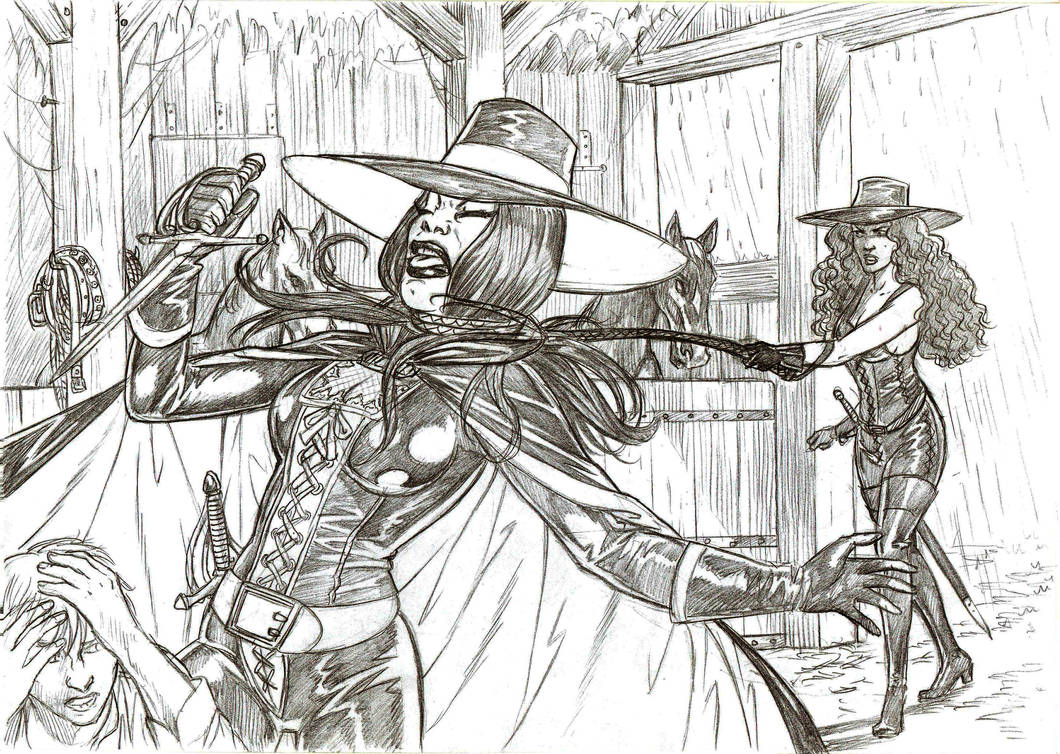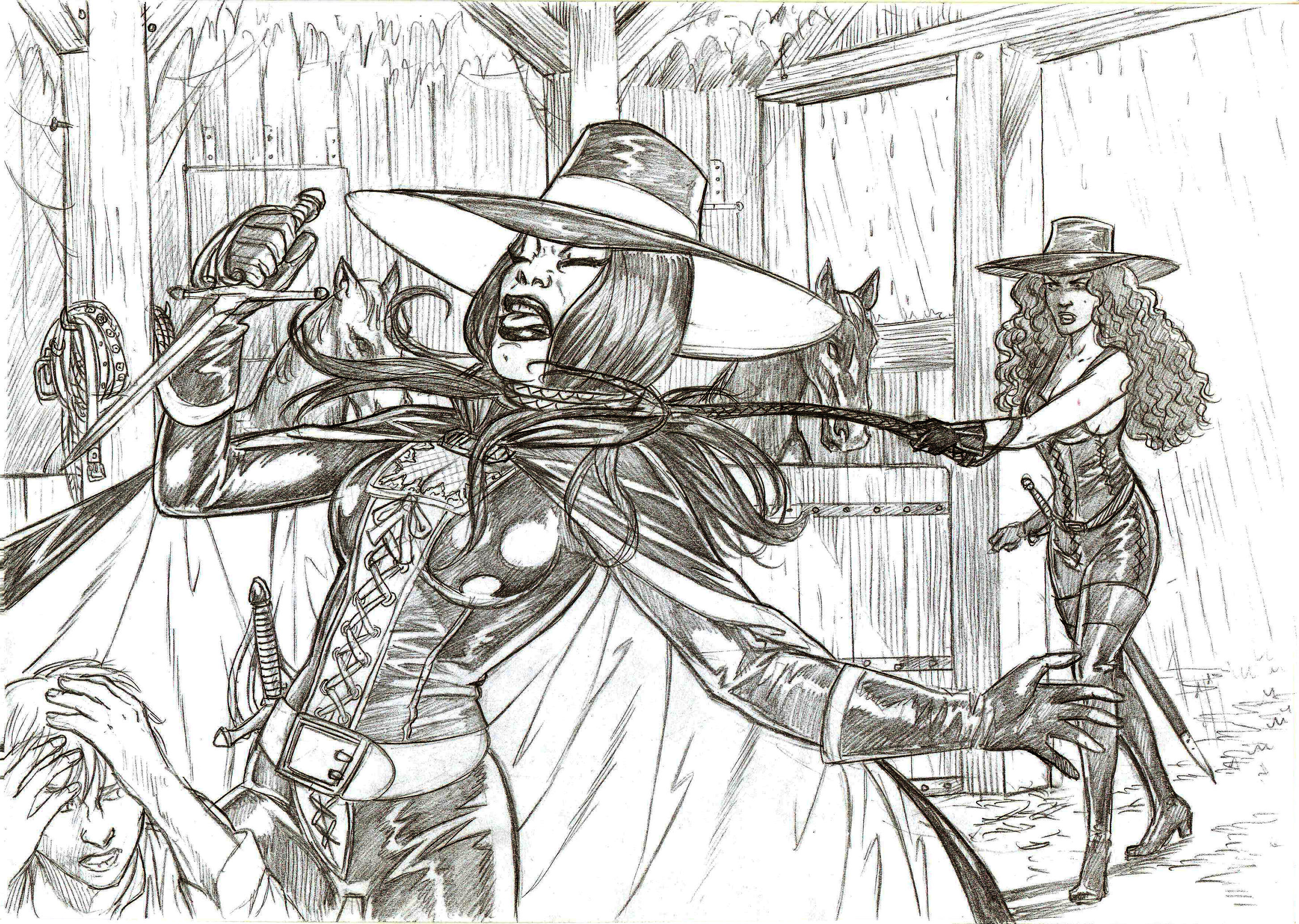 I wanted to leave a comment with him but I couldn't find it. I don't suppose you have linky. its ok if you don't
Reply

this is such an epic picture. I love the outfits and he really nailed Merrith's look. The action is awesome aswell as the concept. I will leave a comment with him also. lol glad to see you are getting more pics of your beloved Merrith.
Reply

Reply

Yeah he makes them looks awesome and puts them into awesome action scenes. He should think about animating lol. he would be good at it.
Reply

Thanks ! I will give a think about animation. I thought we did'nt get to see Lady Merreth using her whip in an illustration; the bounty huntress seemed just like the good target .
Reply