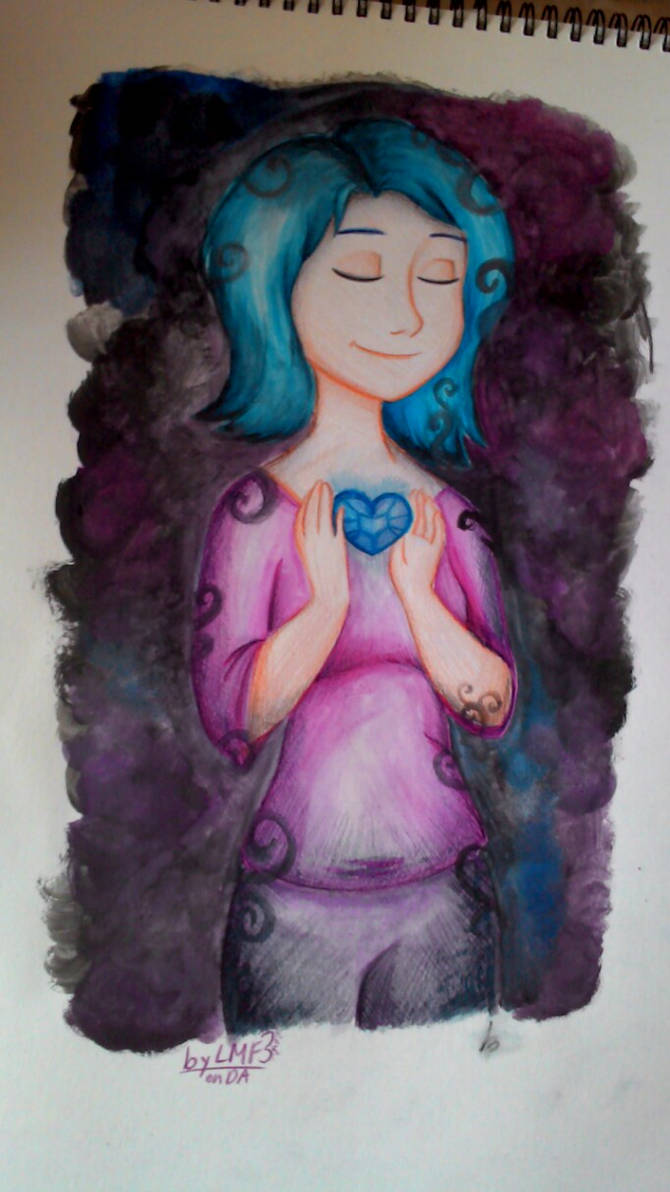 Watch
"Hope is being able to see that there is light
despite all of the darkness."
-Desmond Tutu
DestinyBlue is a very famous artist on DeviantArt which I admire.Her artworks are extraordinary and so beautiful and every each has its own message.Sadly,I found that she is having problems with mental health the recent months but I`m glad that she`s getting better now and I decided to make something little.
We love you,DestinyBlue!Be strong and never give up!
destinyblue.deviantart.com/

This is adorable

Reply

Sorry for not commenting sooner! I didn't see this

It's so beautiful and the message so strong! The darkness can't get in if you're holding hope

It really means a lot that you draw this charming piece for me. Things are getting better for me, thank you, and people like you keep me going! So thanks! I just hope I can stay as at peace as I am in your drawing! I especially like how you did the black swirls

Much love xx
Reply

Oh my goodness,she saw it!She knows I exist!!!Sorry,just give me a second to take a breath.
Anyway,I'm glad you like it! And that you managed to find some time for it.I thought it was one in a million since you're busy with traveling and all that and you have so many followers who probably send thousands of things.
I love you too!Take care and have a nice day

<3
Reply