A big thank you to all that took the time to enter our little contest. We loved to see all creations made with LLF Products and the stories you tell us with your images.
After some serious thought between the judges we had finally came up with our 1st Place Winner and Honorary Mention. Please help me congratulate the following:
1st Place winner is: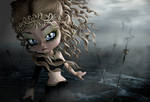 , Lost at Sea by
LeAndraDawn
Honorary Mention to: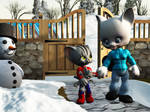 , Winter Walk by
5cat
Winners, you will be receiving a note with instructions on your prize(s).
CSS by
Hilaya