To BUY the CALENDAR at Deviantart:

AMAZON:
www.amazon.co.uk/dp/1325407003…
Book Depository:
www.bookdepository.com/search/…

Virgo ♍️ - Maiden (Bee) // Earth //
Mercury
• August 23 - September 22
Inspired by Western astrology I designed a humanized version of
Virgo
.


Why did a choose a bee to represent the maiden?
Bees are one of the animals that represents Virgo. They are hardworking and practical, and like Virgo, they are governed by rules of communication, service and organised work. They work as a united community to achieve a common good, being very protective of their allies.
• Character:
She's Virgo, a human-like woman with bee and fairy features (her pair of antennae on her head, her ears and her wings), related to Nymphs.
She's analytical, kind, hardworking and practical. She's ruled by Mercury and her element is Earth, known for her intellect and enjoyment of arts, literature, writing, mathematics and being skilled at completing detailed work.
She's the smaller in size of all 12 sisters, and to them she's modest, faithful and quiet, they think she tends to worry often and that she's very persuasive, hating being the centre of attention, thing that she usually achieve because of her small size.
With a good sense of reasoning and memory, she uses her magic to create magical orbs out of rain drops. Contrary to her sisters Cancer and Leo, she doesn't own a single orb, she can create them spreading the fairy dust from her wings over fresh rain drops, those that still hasn't touched the earth. Once they fall to the earth, the mirror like surface of those rain drops orbs, breaks, reflecting its surroundings in a million different ways, allowing her to see all the small details around her. Because of her own magic, she's the only one who doesn't reflect on those orbs, so when she has finished her work, she turns them again into water, being finally able to watch herself on the water they left behind.
• Background:
Because she's ruled by Mercury and her element is Earth, I placed Virgo on a forest, over one of her Rain Drops Orbs, watching her surroundings on its surface. I wanted to show her smaller size, trying to paint the piece with the perspective of a macro photography. I used colors both from her planet and from her element, and gave her the power to create Rain Drops Orbs, bigger than herself, to show her dedicated and hardworking nature, and obsession for the details.
• Colors:
pure white, light blue and pastel colors.
• Gemstones:
pink jasper, jacinth and topaz.
• Metals:
platinum.
• Trees:
cherry trees, cotoneaster and birches.
• Flowers:
alpine and rock plants.
Disclaimer: This character and design was created by me (LadyKraken)
>Important Links:
⚫ Tutorial:



Patrons will Get with March 2018 Rewards:
⚫ Step By Step JPG Complete Progression Pictures

March 2018 Rewards will be send between days 3-5 of April 2018, once the pledges are processed.

Patrons will Get with December 2017 Rewards:
⚫ HI-RES .png 3000px 300ppi
⚫ Support me on Patreon to get NEW rewards: www.patreon.com/ladykraken
⚫ Purchase PAST rewards in Gumroad: gumroad.com/ladykraken

Related Content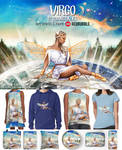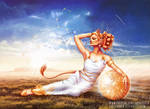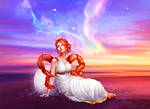 <da:thumb id="716243014">


Image details
Image size
900x654px 1.04 MB