⚫ Tutorial:


This commission was done to be a present to
FMTFluver

This is an example of a
1
Character
Full Body
/
Digital
/
Complex Background
Painting
(
LadyKraken
Commission
Info
).
Disclaimer: Original character created by LadyKraken based on the mythology creature Sphinx and Griffin.
About this painting - This painting can be shared with credit (without removing signature or links).
Patrons will Get with November 2018 Rewards:
⚫ Sketches + Line Art + Base Colors
⚫ Step By Step JPG Complete Progression Pictures
⚫ HI-RES .png 3000px 300ppi
November 2018 Rewards will be send between days 3-5 of December 2018, once the pledges are processed.
These are from a commission I've done, I've been given permission from my client to share them with my patrons

Thank you!

⚫ Patreon: www.patreon.com/ladykraken
⚫ Gumroad: gumroad.com/ladykraken

Commissions



Related Content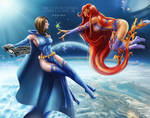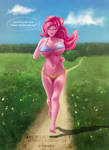 Image details
Image size
900x654px 960.94 KB