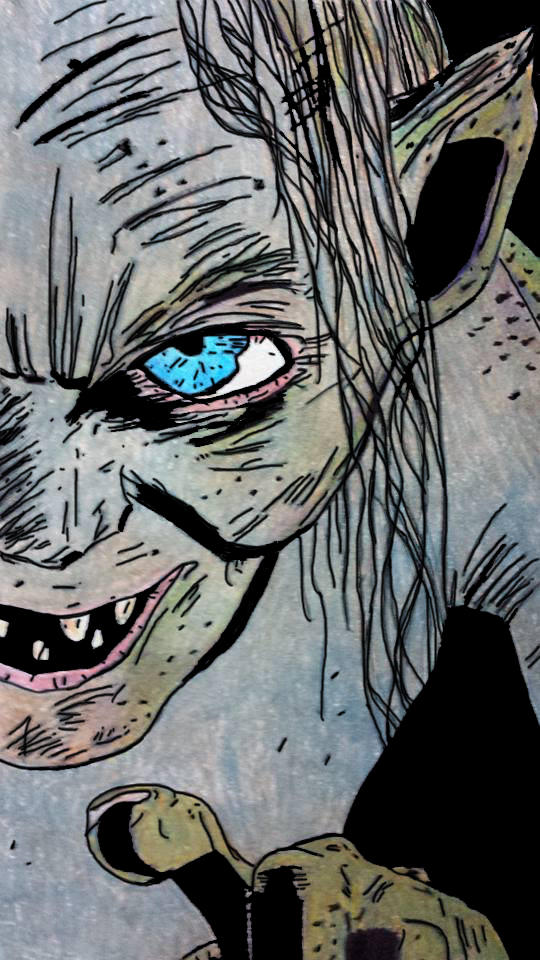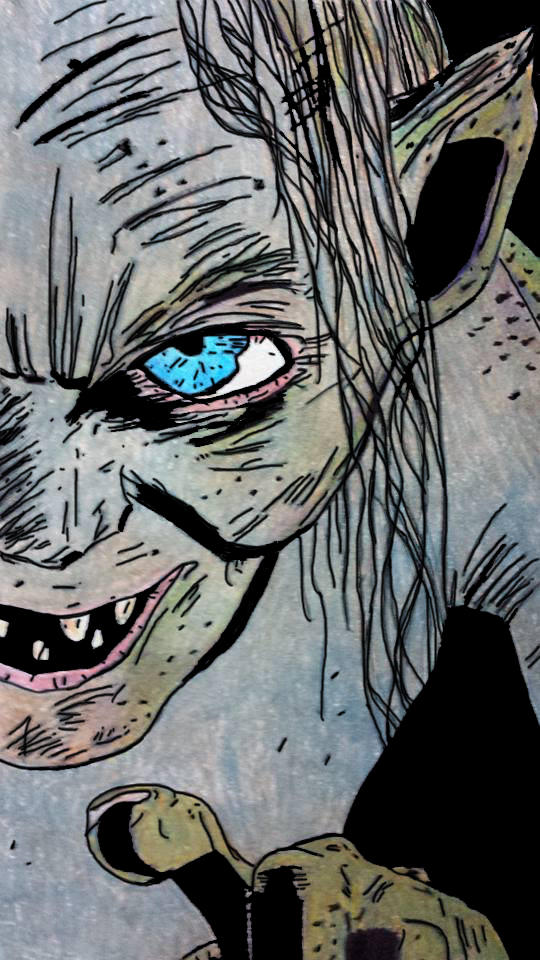 Gollum off of the Lord of the rings..
Done with Sharpie marker and Colored pencils..
5Hrs
Enjoy
Overall, this is an effective work, eliciting what I am sure is the intended reaction of the viewer... a sort of inner "EEeeek!". The cropped composition suggests that the viewer is peeking through the crack of a door and Gollum has come up close to point and say menacingly, "I ssssee you!"
The only area I think lacking is your technique. The likeness is spot on, and in every other way a great drawing. But the lines in this drawing, as opposed to many of your other works, has a rather haphazard appearance. I really think the addition of colored pencil is the culprit here. You work on smooth card stock for good reason, it is the best ground for the sharpie markers, but conversely, it is the worst ground for colored pencil. If you want to colorize these kind of drawings, you should invest in some art markers designed to be used on this sort of paper and that blend: Prismacolor art markers, or Copic markers. They are spendy, though! Perhaps as an alternative, very
light
washes of watercolor, but not too much water, as it buckles card stock. A very striking way to use color on an otherwise pure black-and-white drawing is a single color to highlight a feature. In this case, I think just the shockingly blue eye would be best.
You're a very talented artist! Keep up the great work and never stop learning!

The Artist thought this was FAIR
2 out of 2 deviants thought this was fair.