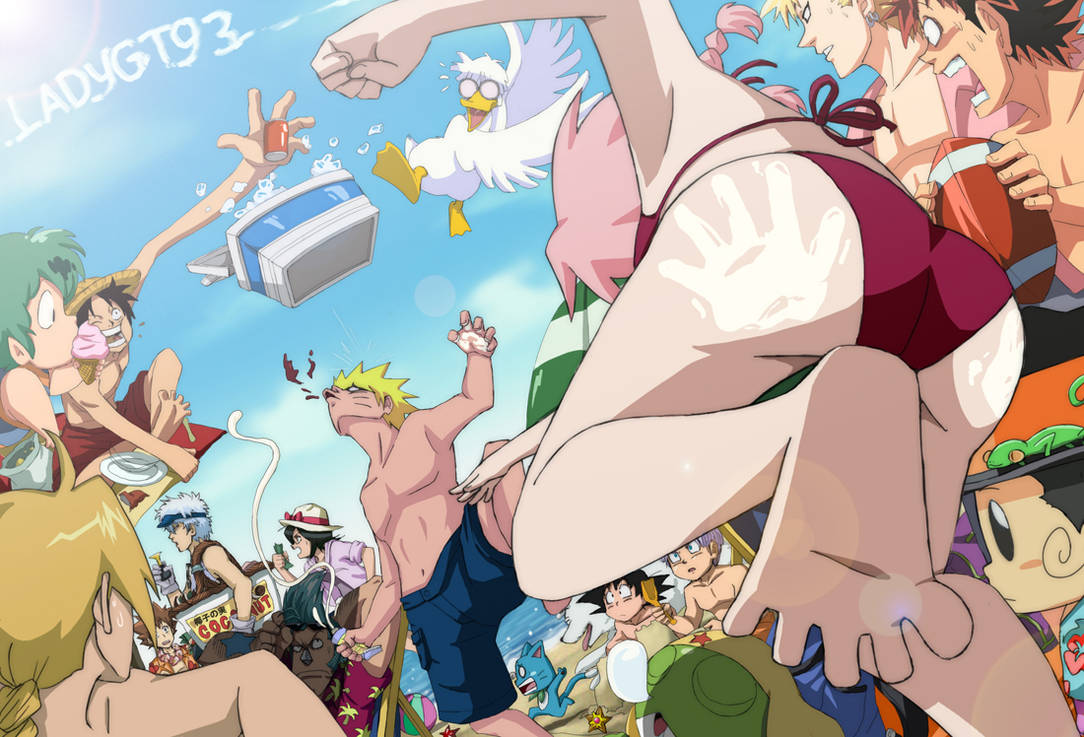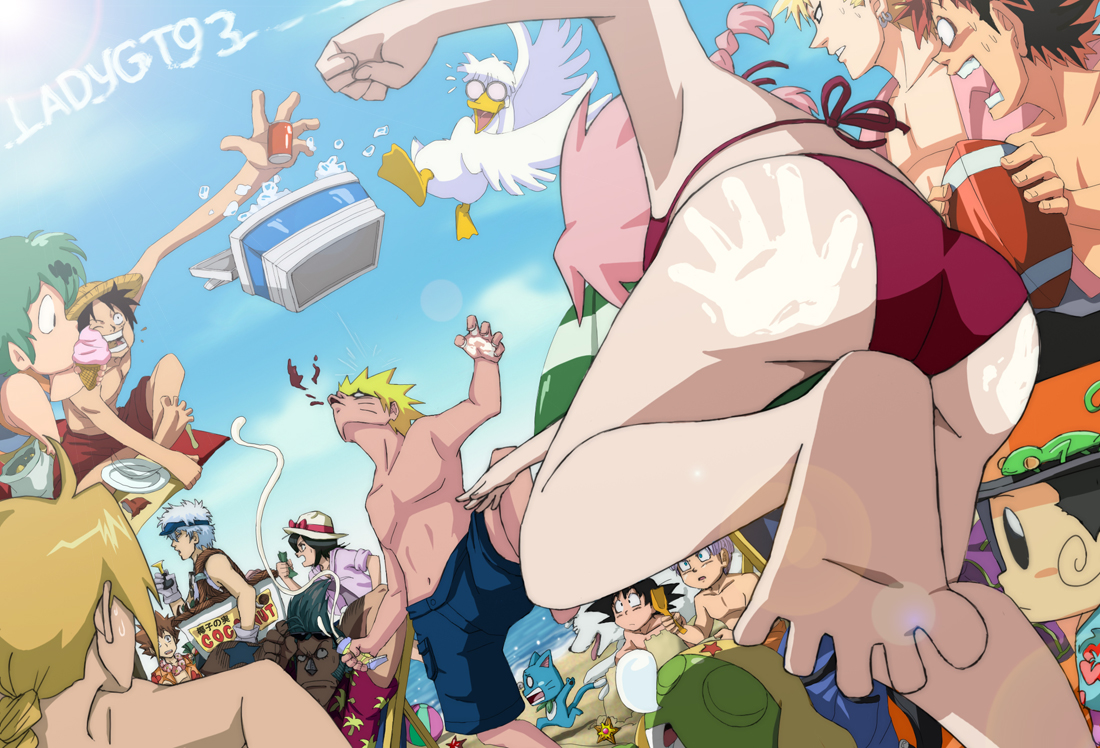 Watch
okay...I know what are you thinking right now...
but I need to explain something first...
This was for a contest. At first I wanted to do a little comic but I couldn't finish it because I'm moving to Sydney in Australia and I was too concentrated on the moving that I couldn't draw a thing.
I was in a sort of shock for all this time, I was happy and sad at the same time but now I can't wait to get there

Finally I'll learn english! yay!!
So before moving to Australia, I wanted to post something here on deviantart, and I thought it was a pity to not continue this fanart. At first It was a Naruto comic and I wanted to add in the beckground some Naruto's random characters, but then I said "mmm what if I add other manga characters?? it could be cool"
so here it is.... A BIG MESS! this pic has no meaning, it's more like a "Brain-Storming" thing, and an usefull practise on other styles, and I have to say that I enjoyed doing it!
There are a lot of characters I've never drew before like Gintoki, Franky, Sena, Tsuna, Reborn, Mousse, Happy, Ten , Soichiro and Keroro... and I'm sad I couldn't add others like GTO, satan 666, Death Note ecc... I have so many crossover ideas uff
Anyway I hope you like it!
enjoy!
Naruto, Naruto (c) Masashi Kishimoto
Sakura, Naruto (c) Masashi Kishimoto
Trunks, Dragon ball (c) Akira Toriyama
Goten, Dragon ball (c) Akira Toriyama
Edward Elric, Full Metal Alchemist (c) Hiromu Arakawa
Sena, Eyeshield 21 (c) Yusuke Murata, Riichiro Inagaki
Hiruma, Eyeshield 21 (c) Yusuke Murata, Riichiro Inagaki
Luffy, One piece (c) Eiichiro Oda
Franky, One piece (c) Eiichiro Oda
Rukia, Bleach (c) Tite Kubo
Gintoki, Gintama (c) Hideaki Sorachi
Tsuna, Katekyo Hitman Reborn (c) Akira Amano
Reborn, Katekyo Hitman Reborn (c) Akira Amano
Mousse, Ranma 1/2 (c) Rumiko Takahashi
Soichiro (dog), Maison Ikkoku (c) Rumiko Takahashi
Ten, Urusey Yatsura (c) Rumiko Takahashi
Happy, Fairy Tail (c) Hiro Mashima
Keroro, Keroro Gunso (c) Mine Yoshizaki
Staryu, Pokemon (c) Satoshi Tajiri