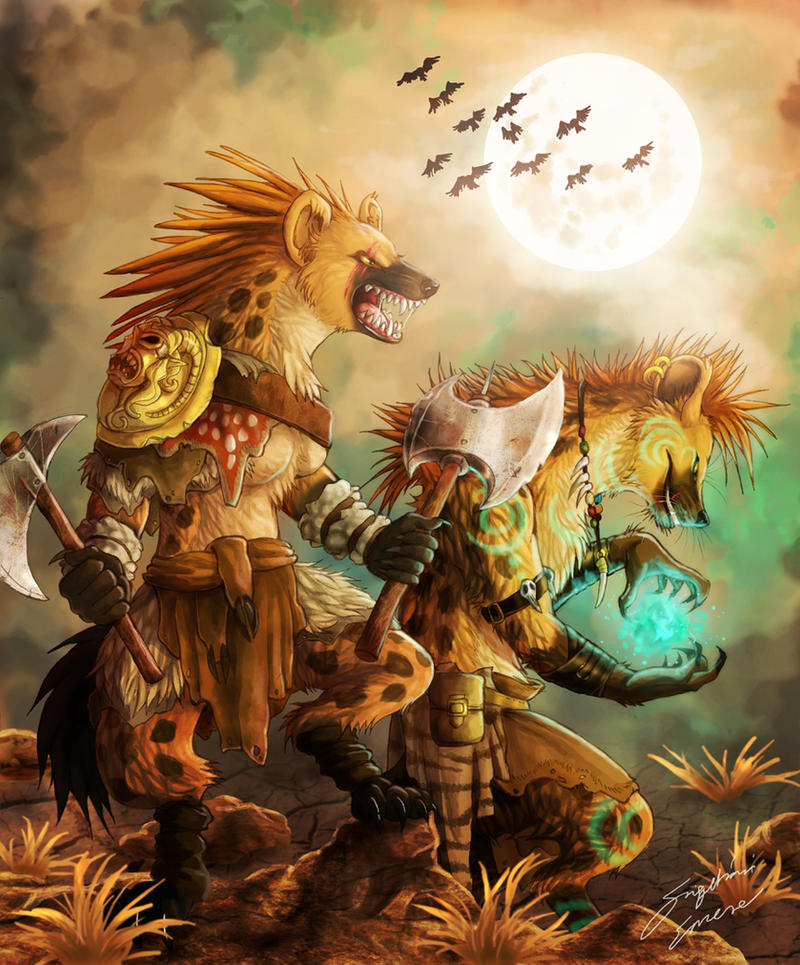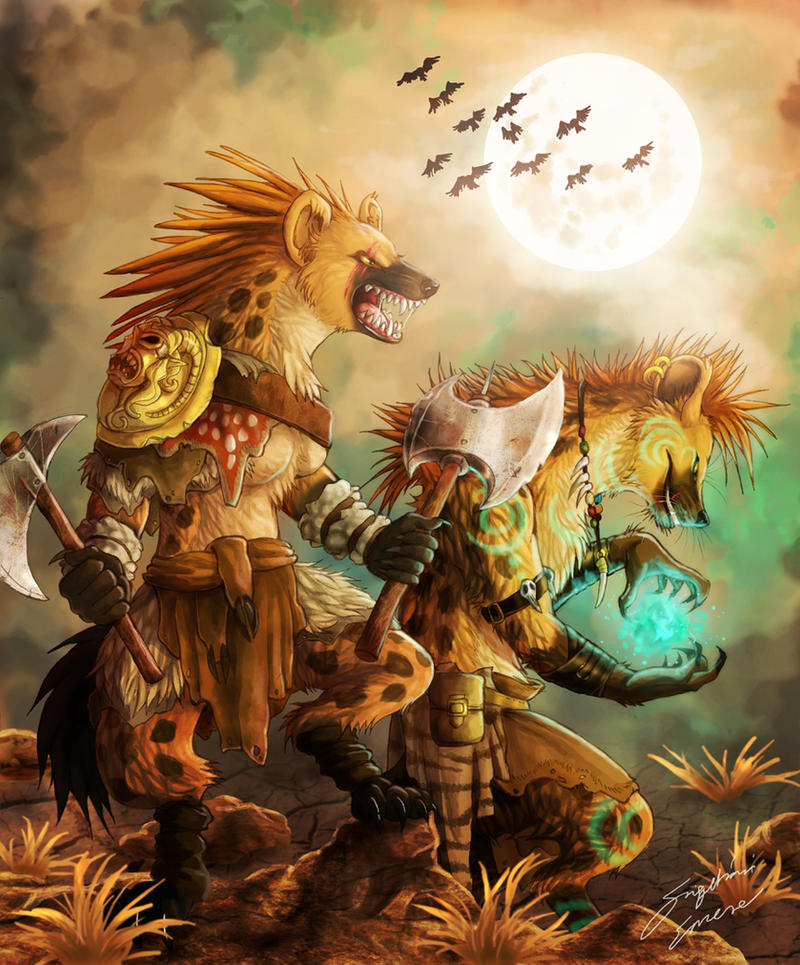 Two gnolls I made as an illustration,
commissioned for the Adoran World-book (work in progress).
It took me ages... but I really like them!
The female hyena is a barbarian warrior, the male one is a wizard. It would be so great if there will be a game with a customizable fantasy hyena race...
At the height of Bloodmeet, gnoll war band camps stretch across the hills for miles in each direction. Each war band marks its camp with talismans of their conquests. One group might have the altar of a Calendral Tribe; another might have the skeleton of a giant. With the coming of the Orcan Wars, the latest status symbol might be a gate from some fortification of the Rolling Hills or a red orc supply wagon. The more daring the retrieval of the totems, and the more unlikely their presence here, the greater the status of the talisman. While a talisman is supposed to be a symbol of a war band's prowess, merchants know the gnolls will pay dearly for artifacts from far and wide, and an underground market thrives for these talismans, known derisively as "a weakling's honor".
Edit: thank you so much for the DD! My first one <3