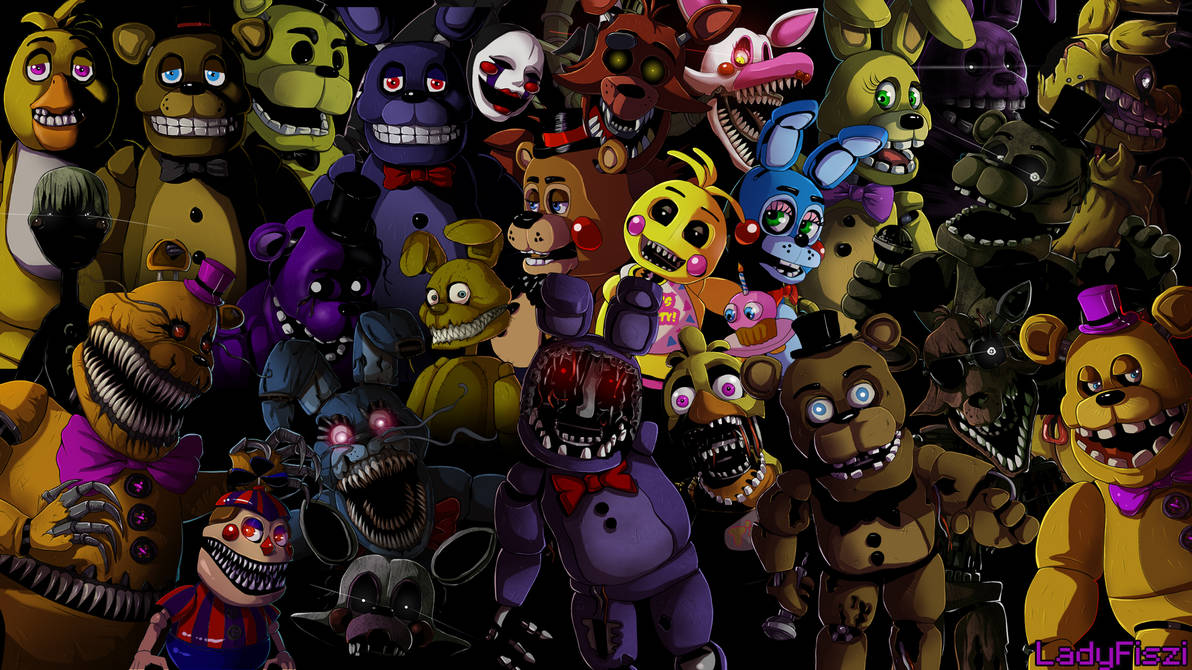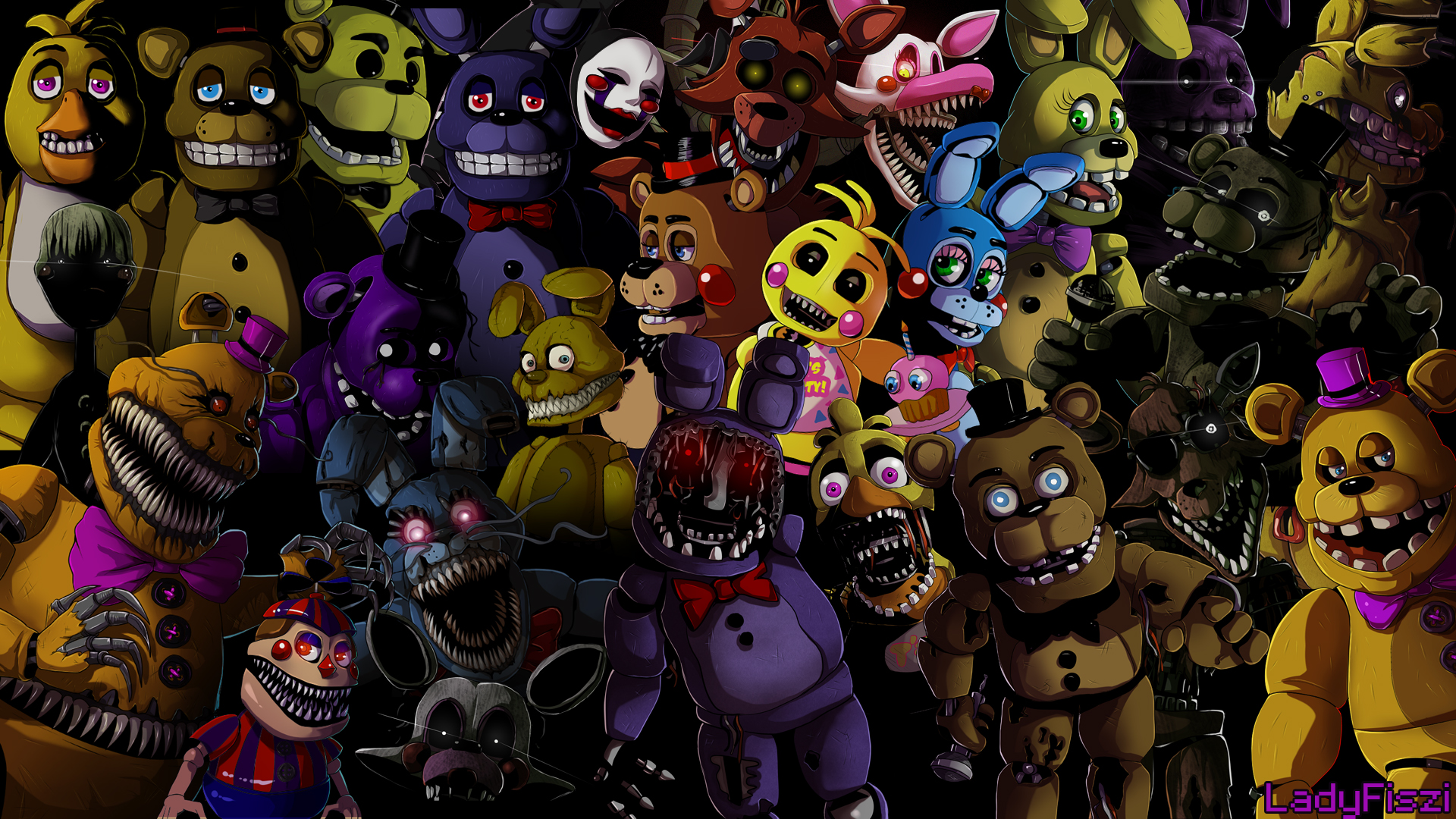 FNAF wallpaper, including as many animatronics from my earlier drawings as I've drawn already

It's pretty far from all the characters from the game, but I think it is plenty. Download for fullsize, and check my gallery to see them as separate images!
If you like my art and want to support me, you can
visit my Redbubble webshop

I also made this as a thank you image for Scott Cawthon, author of the Five nights at Freddy's series, which made me drawing again after two years of hiatus! Also I celebrate with this image that I became a fan of FNAF almost exactly a year ago (I can't tell this for sure of course).