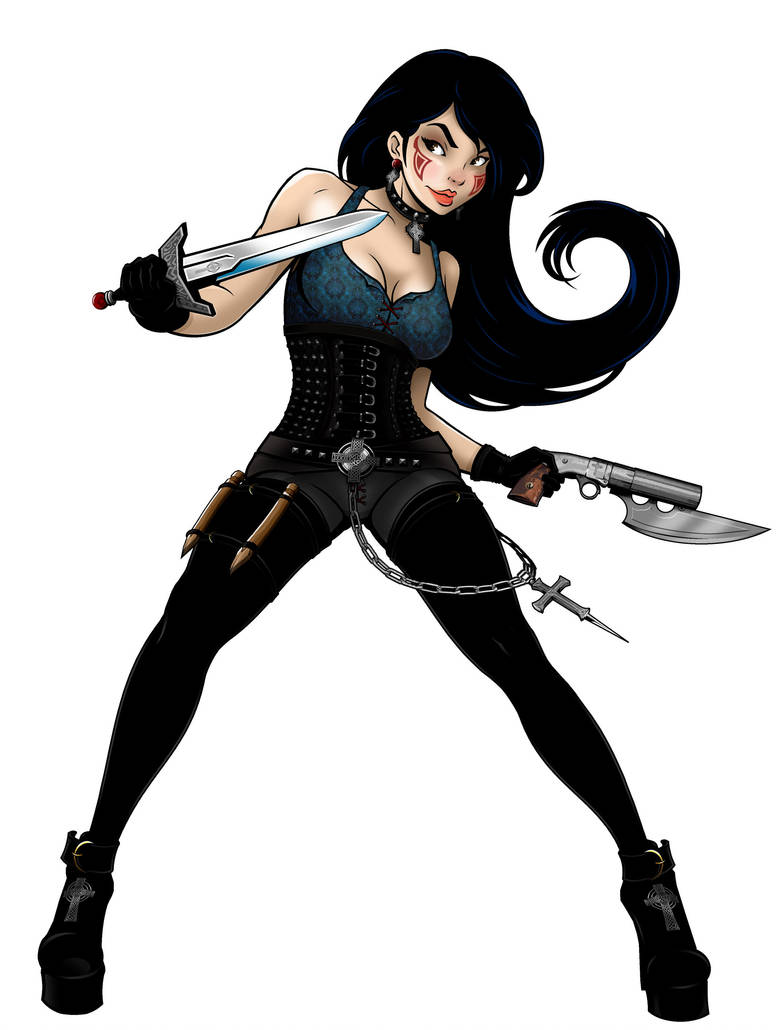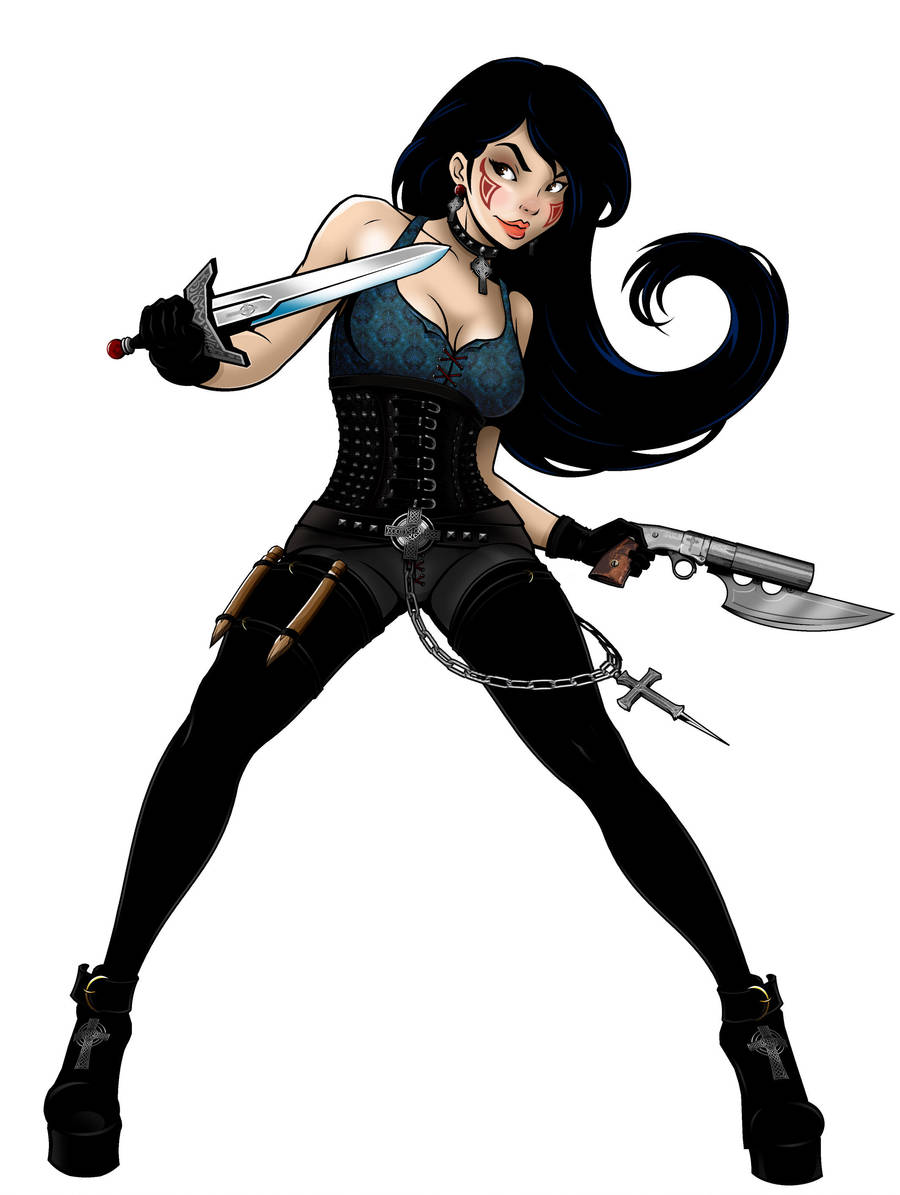 Watch
From the halloween pic here is Naomi with her Vampire Hunter costume. I am sure that she will do a great job like a vampire killer.
Halloween pic:
More of Scarlet Lotus:
Art done by

©
Loto Escarlata/ Naomi Sakurai
es mi personaje y solo debe usarse con mi permiso
©
Scarlet Lotus/ Naomi Sakurai
is my character and should only be used with my permission

Aquella noche de luna llena tendi una emboscada a la cazadora . Avance transformado el olor a su flora íntima había producido una enorme ereccion que marcaba el momento de saltar encima de la guerrera , al hacerlo extendí el brazo izquierdo para alcanzarla pero como un rayo atravesó mí garra. . Tras lo que exclamó "no es buena noche para lobos " , justo después clavo un crucifijo en mi oído y me corto superficialmente en el hombro derecho. Avanzó hacia mi con cara de satisfacción y percutio el cañón del arma de fuego y con un brazo mantenía el agarre , apuntó con el ejecutor sonriendo mientras analizaba mi poderoso cuerpo apenas estaba consciente pero pude ver su sonrisa al apuntar entre mis piernas. .. BLAM . Nunca sentí algo así. Una bala de plata explotó en mis testiculos llenando a Naomi de fluidos . Hoy día sirvo de esclavo pues nunca me regenere del todo la plata nos destruye de verdad y Naomi destrozo mi naturaleza masculina necesaria en la licantropia
Reply

Excelente

Reply

Nice work, she is awesome hunter

.
Reply

She better be careful. Her neck is exposed. A hungry vampire might want a nibble.
Reply

That is what she want... allure vampaires... be the bait... that make easy her hunt

Reply

Well Bianca would not be easy prey. In fact that allure would be a reason Bianca would seduce her and then feast like there is no tomorrow. Wouldn't you agree?
Reply

Naomi would no be a piec eof cake too. (Also this one is a "what if" because the real OC is a ninja in modern age) She know the vampire tricks and weaknesess. Also she is straight so Bianca will need use her "charisma" I don remeber how you call it XD To can seduce Naomi. But first she will need disarm her and remvoe her protection to can do it.
Reply