Journal Entry:
Sat Jul 31, 2010, 2:59 PM

Links ||
My Deviantart
My Dragonadopters Dragons
|
My Dragcave

Stamps ||
:thumb79997002:

Credits ||
Layout & graphics ©
Kezzi-Rose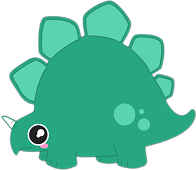 Hey guys want 1000 free points and a 3 month sub? ||UPDATE! Ok so I know a few people are running a little behind on their contest entries, so I am putting in an extension. You have until the 6th at midnight to get the entries in! (This extension is so I can finish gathering up the point prizes and also because I am out of town and wouldn't be able to judge them right away anyways) I will not be extending it a second time so anyone who can't get me their entry by the 6th won't be allowed to enter. Thanks again to everyone and good luck!
So heres the rundown, I want you guys to design a carnivorous creature. Something really unique! It will also need a fairly good description of its basics (temperament, prefered habitat,sentient or not, whether or not it lives in packs or alone ect..) and I will be using this creature in my rp. I want you guys to go wild!! Only 2 entries per person please. Also, I would prefer colored entries but if not that is fine, just indicate what colors you think it would look good in XD.
Also I've added an extra judge



Best of luck to all contestants! I can't wait to see what you guys come up with!
The contest will open today and close August 1st at midnight mountain time.
1st place will receive a 3 month membership and 1000 points
2nd place will receive a 3 month membership and 500 points
3rd place will receive 500 points
If you have any questions feel free to message me.
*p.s, Sorry for the all caps but I figured it would get more attention*
Listening to: The Dirty Heads - Lay Me down
Reading: The Sword of Maidens Tears - Rosemary Edgehill
Playing: Mass Effect 2
Eating: nothing but im hungry :(
Drinking: h2o

Watch