Realms of Fantasy and Myth: Week 3 - Eastern Dragons
Welcome to the second issue of a new weekly news article! I hope you enjoy it, and please, show the featured artists some love and recognition through pageviews,

's and

's!
*****************************************************************************************************************************************************************
This week's creature feature is: Eastern Dragons.
Eastern dragons differ so much from western dragons, they have their own separate category. Within that category are Chinese Long or Lung, Japanese Dragons, Tibetan Dragons, and several others. Unlike the typical western dragon, eastern dragons are usually kind and wise. Often representing or controlling the elements and weather (especially water), and being credited with teaching humans the art of language, eastern dragons hold a power stronger and farther reaching than most mythical creatures.
From Wikipedia
en.wikipedia.org/wiki/Dragon
:
The dragon is a legendary creature with serpentine or otherwise reptilian traits that features in the myths of many cultures.
The two most familiar interpretations of dragons are European dragons, derived from various European folk traditions, and the unrelated Oriental dragons, derived from the Chinese dragon (lóng,龍,龙 ).
In many Asian cultures dragons were, and in some cultures still are, revered as representative of the primal forces of nature, religion and the universe. They are associated with wisdom—often said to be wiser than humans—and longevity. They are commonly said to possess some form of magic or other supernatural power, and are often associated with wells, rain, and rivers. In some cultures, they are also said to be capable of human speech.
Chinese dragons, and Oriental dragons generally, can take on human form and are usually seen as benevolent, whereas European dragons are usually malevolent though there are exceptions.
Dragons are particularly popular in China and the five-clawed dragon was a symbol of the Chinese emperors, with the phoenix or fenghuang the symbol of the Chinese empress. Dragon costumes manipulated by several people are a common sight at Chinese festivals. Chinese dragons can also develop wings over a life span of 3,500 years.
Japanese dragon myths amalgamate native legends with imported stories about dragons from China, Korea and India. Like these other Asian dragons, most Japanese ones are water deities associated with rainfall and bodies of water, and are typically depicted as large, wingless, serpentine creatures with clawed feet.
Some "facts" about Eastern Dragons:
Eastern dragons are almost always shown carrying or chasing a pearl-like object. This is sometimes referred to as the "Cosmic Pearl", and is rumored to contain or enhance the dragon's powers.
Koi fish that have survived a long life and achieved intelligence are rewarded by being transformed into an eastern dragon.
The eastern dragon was often chosen as the symbol for the Emperor throughout many Chinese Dynasties.
According to Chinese lore, each of the four directions has a guardian. West is guarded by a Tiger, North by a Turtle, South by a Red Bird or Phoenix, and East by an Eastern Dragon.
Eastern dragons who are skilled in magic can temporarily take the form of humans. There are even tales of such dragons mingling undetected among humans for periods of time.
Now, for the features! Works are featured from various categories, in no particular order: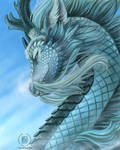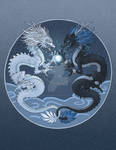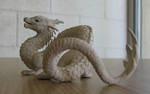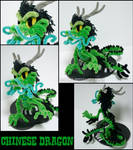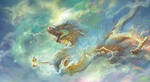 :thumb48561152: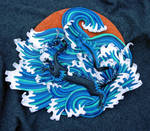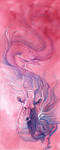 :thumb79770235: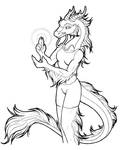 :thumb121602186: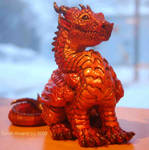 :thumb97422340: :thumb107385359: :thumb113412111:
:thumb101016576: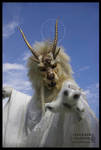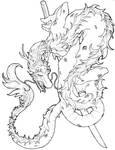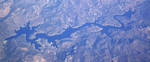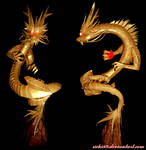 :thumb85425721: :thumb59209467: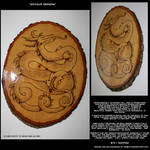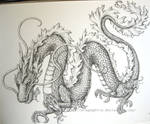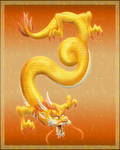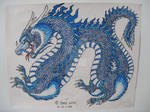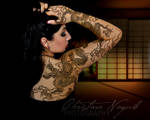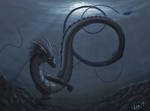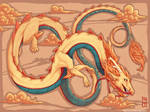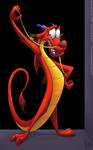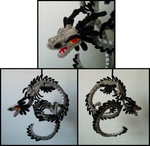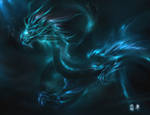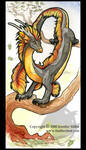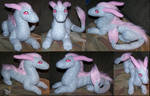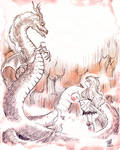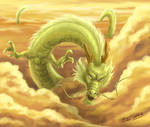 :thumb32578786: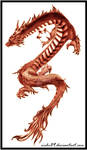 :thumb110041732: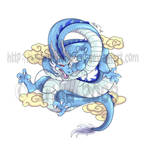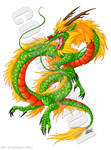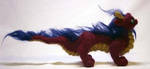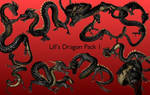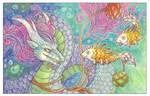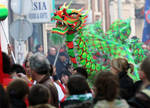 :thumb60990244: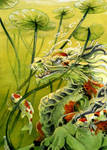 *****************************************************************************************************************************************************************
Thank you so much for viewing, and come back next week for a different inhabitant of the Realms of Fantasy and Myth!

~Arah