Realms of Fantasy and Myth: Week 21 - Selkie
Welcome to the twenty-first issue of my weekly news article! I hope you enjoy it, and please, show the featured artists some love and recognition through pageviews,

's and

's!
If you like this article, please show support by clicking the heart icon on the left to add it to your favorites. Thanks!
*****************************************************************************************************************************************************************
NOTICE: I NEED YOUR IDEAS!
Do you know of an artist with amazing fantasy art (or are you one)? Read on!
I've been having some health issues over the last few weeks, and I haven't had as much time as I'd like to work on these articles. So here's the deal: I'm planning on doing a "Reader's Pick" article, with a bunch of fantasy or mythical creatures combined into one feature. The only rules are these: No nudity (just no naughty bits showing), no excessive blood or gore, and they MUST COME FROM A CATEGORY I'VE ALREADY DONE. These should be the ones I've "missed", if you will. All visual media. Just leave a comment on this article with a link to your favorite deviation or deviant, and I'll pick out the ones that really stand out to me to feature next week! Of course, if I don't have enough, I'll wait until I do.
Also, do you have a favorite fantasy creature that I haven't covered yet? Leave a comment suggesting which ones you would like to see!
Thanks!
I now return you to your scheduled program

This week's creature feature is: Selkie
From Wikipedia
en.wikipedia.org/wiki/Selkies
:
Selkies (also known as silkies or selchies) are creatures found in Faroese, Icelandic, Irish, and Scottish mythology.
Selkies are able to transform to human form by shedding their seal skins, and can return to seal form by putting it back on. Stories concerning selkies are generally romantic tragedies. Sometimes the human will not know that their lover is a selkie, and wakes to find them gone. Other times the human will hide the selkie's skin, thus preventing them from returning to seal form. A selkie can only make contact with one particular human for a short amount of time before they must return to the sea. They are not able to make contact with that human again for seven years, unless the human is to steal their selkie's skin and hide it or burn it. Examples of such stories are the ballad, The Great Silkie of Sule Skerry and the movie The Secret of Roan Inish.
Male selkies are very handsome in their human form, and have great seduction powers over human women. They typically seek those who are dissatisfied with their romantic life. This includes married women waiting for their fishermen husbands. If a woman wishes to make contact with a selkie male, she has to go to a beach and shed seven tears into the sea.
If a man steals a female selkie's skin, she is in his power, to an extent, and she is forced to become his wife. Female selkies are said to make excellent wives, but because their true home is the sea, they will often be seen gazing longingly at the ocean. If she finds her skin again, she will immediately return to her true home, and sometimes to her selkie husband, in the sea.
Some stories from Shetland have selkies luring islanders into the sea at midsummer, the lovelorn humans never returning to dry land.
Now, for the features! Works are featured from various categories, in no particular order: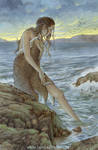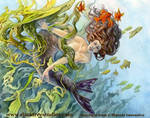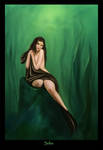 :thumb88025657: :thumb110811120:
:thumb45515391: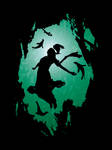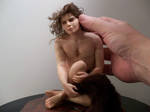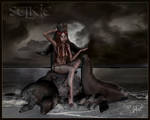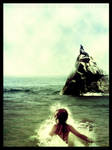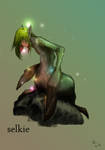 :thumb56425692: :thumb85241707: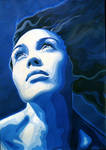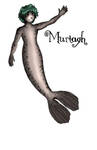 :thumb131054611: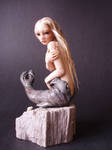 :thumb139965048: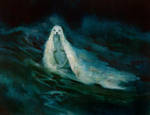 :thumb124850729: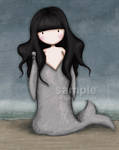 :thumb122324615: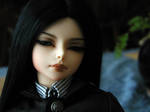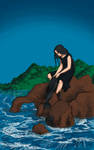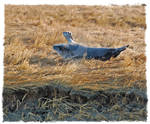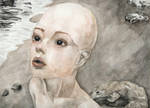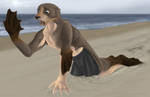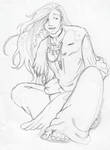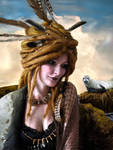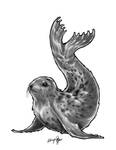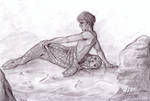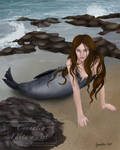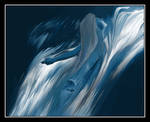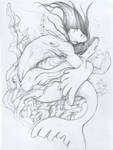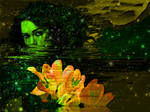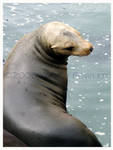 :thumb87790012:
:thumb67745827:
:thumb102860835: :thumb108905571: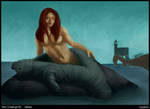 :thumb63488611:
*****************************************************************************************************************************************************************
Thank you so much for viewing, and come back next week for a different inhabitant of the Realms of Fantasy and Myth!

~Arah