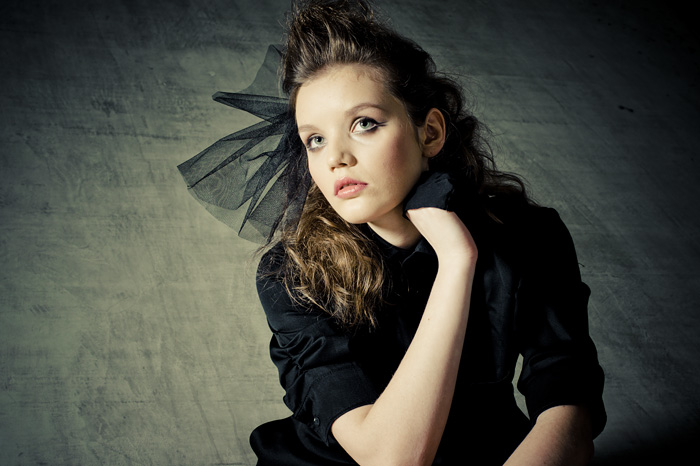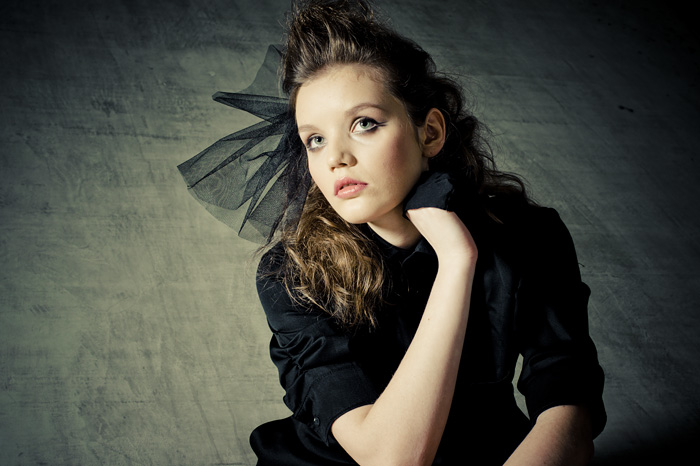 This is sweet. Love the headpiece!
Reply

wow....nicely done

Reply

I like

Reply

Hi Agata.... overall this is a good-ish image.

Personally I dislike the very tops of heads/hair cut off this close, it looks like poor framing rather than intent. Similarly the right elbow disappearing out of the bottom leads the eye out of the picture.

On the positive side, the strong lighting on the model and softer lighting on the background works for me. you have managed to retain some detail and form in the shadow side of the image, particularly through the material of the dress.

The diffraction grating pattern in the headpiece nicely emulates the wood-grain pattern of the plywood background.

I wouldn't put this into the 'featured' category of the Alpha Mount club. I'll happily put the other one of this same series in though
Reply

OK, I understand

. I know that frame could be good, I thought about it when I watching thic pic before i uploaded it here but I like it.
So... I'll put a lot of pic of this girl so, propably you'll like something

.
Thx for honest opinion!

Reply