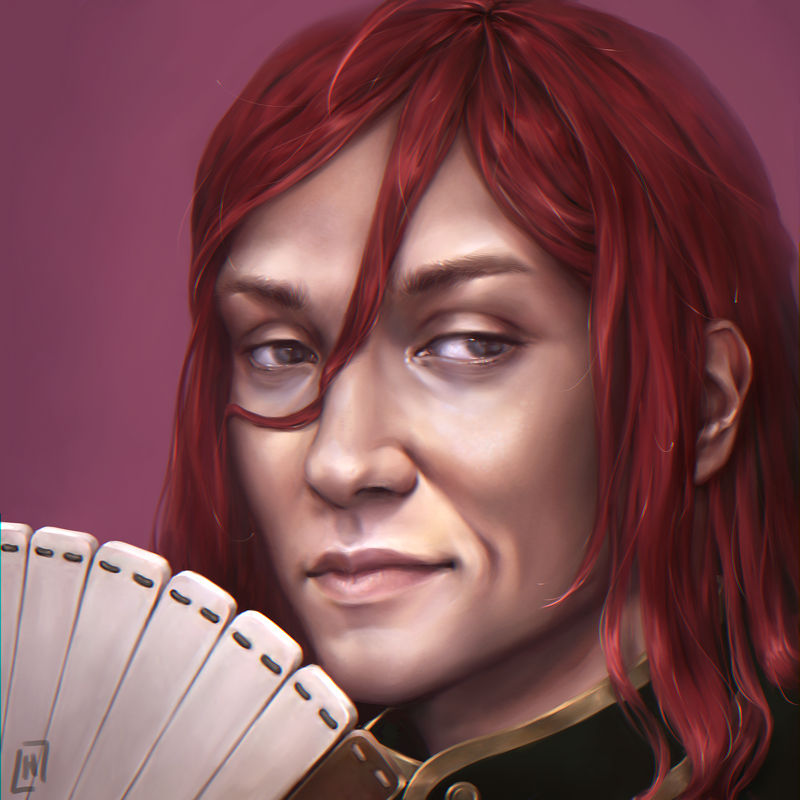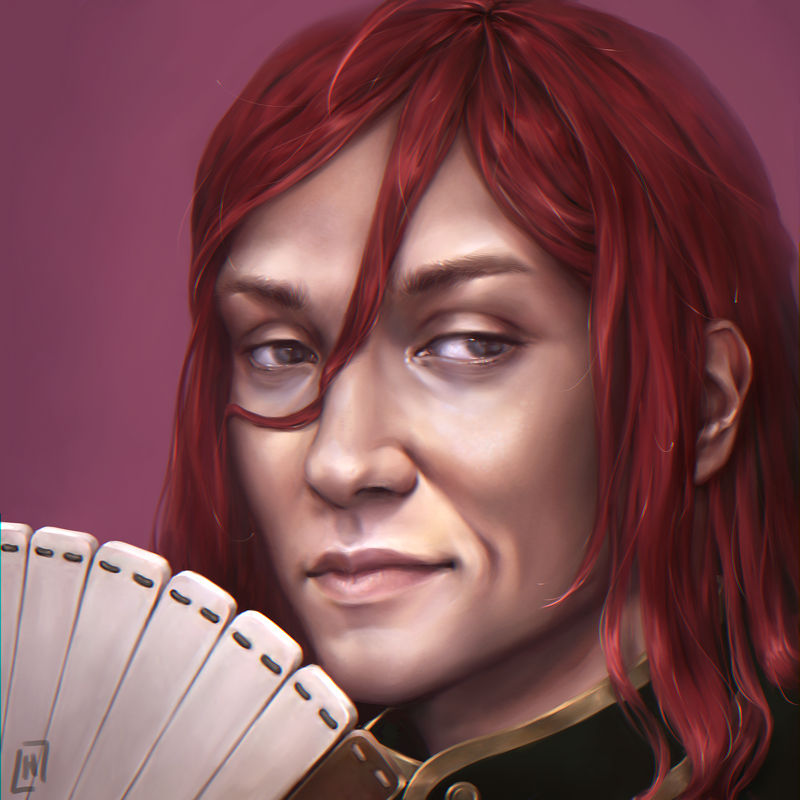 Watch
Another reworked fanart from an old set. This one was quite fun and made me realized how huge progress I made since I first started the Pandora Hearts fanarts set an how proud I'm of myself because of it

Cheshire:
www.deviantart.com/lady-werewo…
Original ugly postcards:
www.deviantart.com/lady-werewo…

Aaaaa,
Pandora Hearts
, uwielbiam!

Włosy i wachlarz wyszły prze-super

Reply

Moja ulubiona manga, choć muszę ze wstydem przyznać, że niestety nie skończyłam czytać :< Anime też dobre, szczególnie muzyka.
Bardzo dziękuję!

Reply

Ja zaczęłam od anime, które pochłonęłam w 3 dni. Tylko ostatnie odcinki zupełnie mi nie pasowały do reszty, więc zaczęłam drążyć temat... i tak trafiłam na mangę. Przeczytałam do końca, acz chyba musiałabym przeczytać ją raz jeszcze, żeby sobie to wszystko poukładać

Też uwielbiam muzykę z anime

Reply

Jeśli o mnie chodzi, to w tamtych czasach nawet nie próbowałam oglądać żadnego anime, bo internet miałam taki, że nawet filmików na YT nie dało rady obejrzeć. Temu dopiero potem odkryłam, że jest anime PH

Ach, żeby doba miała 48 godzin, tyle by się zrobiło, tyle mang i książek przeczytało! :<
Reply

Tak... Wciąż mam nadzieję, że w zaświatach pozwolą mi spędzić chociaż część wieczności na czytaniu, oglądaniu i uczeniu się wszystkiego, czego nie zdążyłam zrobić za życia.
Ciekawe, czy kiedyś zrobią anime z całej mangi. Bo to obecne anime obejmuje ledwie ułamek całej historii, bardziej nazwałabym je teaserem skłaniającym do przeczytania mangi. No i to koślawe zakończenie, którego nie umiem mu przepuścić. Ale w przypadku Fullmetal Alchemist zrobili drugie anime wierne mandze, więc może i PH będzie miało to szczęście?

Reply

oh, ja bym się nauczyła WSZYSTKIEGO *_*
Byłoby super, ale koniecznie z muzyką yuki kajiury też! Tyle że, niestety, manga chyba nie jest na tyle popularna

Reply

Ja TEŻ! I w ogóle żeby zrealizować wszystkie moje plany, to bym tak pół wieczności potrzebowała.
Tak, muzyka Yuki Kajiury pasuje idealnie! Ale rzeczywiście, mało kto o tej mandze / anime wie... Wielka szkoda. Ale fanarty na pewno pomagają

Ja właśnie dzięki fanartom natrafiłam na PH.
Reply

This is a really great artwork but will you kill me if I say I like the old one much better? It has more resemblance to the original manga character. I can tell you improved a lot - the colouring, the shading, the detail work and overall realism is outstanding! But while this one is a fantastic portrait of a man, he looks nothing like the character in my opinion. (I do realize it's extremely difficult to depict a simplified cartoon/manga character as a real person, I guess I just always imagined Rufus as a young man with a soft feminine face and Far-Eastern features.)
Reply

Why would I kill you for that

I know he's less similar now, but the old version was too horrible for me to even think it was out there and I had to redo it

As for his actual appearance I always imagined all the characters as European looking because of the world setting. Plus, his name doesn't suggest he'd look more Asian than the rest of the characters. But then it's a Japanese comics so all of them could look Asian. That's the beauty of interpretation

And the feminity - I was asked several times who is SHE so I had to make him look slightly more masculine to not kill the askers (or myself) XD
Thank you very much for the comment hun!
(also, your avatar is BUGGING me

)
Reply