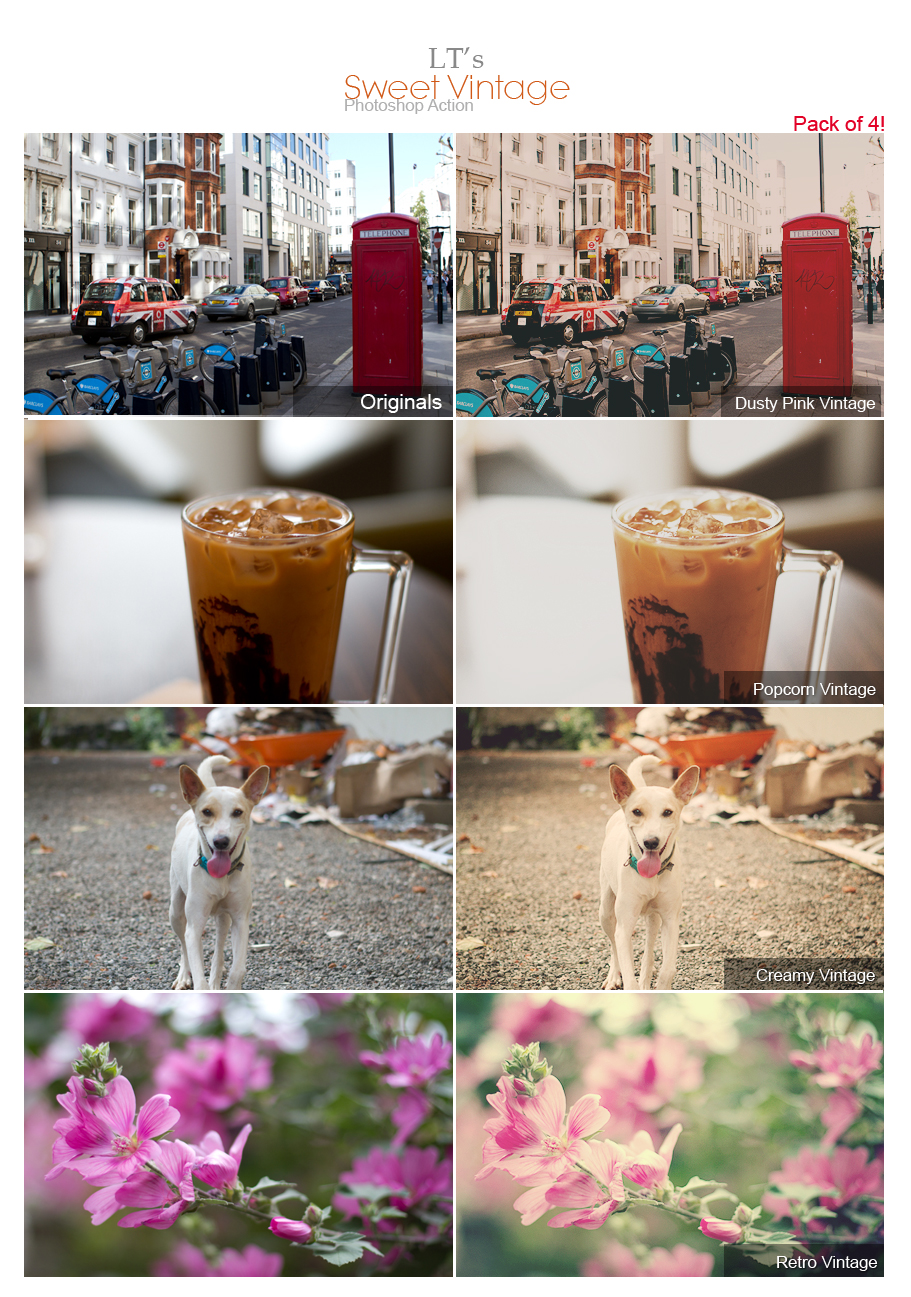 Watch
I know I haven't made a PS Action in ages but at the moment I'm obsessed with different types of vintage. So here it is, 4 different types of vintage processing. All layers are fully adjustable to suit your taste!
TO PURCHASE:
lt-photography.org/sweet-vinta…
Pictures with these actions applied:
Day Ninety-Six
-
Creamy Vintage Action Applied
London
-
Dusty Pink Vintage
The owner of this deviation has disabled comments.