Hello, my dear followers, this is Lady Scorpion and once again I'm here to present you theories about Miraculous Ladybug (Part 2) and this might show spoilers and if you don't like spoilers, I don't suggest you to read this.
So people, since I like to talk about the characters in particular, this time I'm going to talk about not just one character but two this time.
Yes, this time is a bonding theory between Marinette
and Chloe
So far I watched the episodes about Chloe's redemption, for those that see the two episodes 'The Origins' in the first part before how little Kitty or better Adrien
gets to school, we get to see that Marinette already guessed that Chloe were going to be in her class already for the fourth time, now one thing that we knew about Chloe already is that Chloe is a spoiled brat that uses her dad's powers as the mayor to get what she wants, now there's one thing about them we should know before I started this theory.
Just like Marinette said, Chloe have been in her class for three years before Adrien gets to school.
So before Marinette gets her Miraculous, there's this rivalry between them, which means that's not just because of Adrien but there's this thing, where this rivalry comes from to begin with? Well people, I manage to get a few that might be true or not, I also want to check on a few points about this two characters.
First let's check Marinette's personality before she gets the Miraculous.
Marinette Dupain-Cheng:
- Talent girl but yet shy and clumsy
- Barely stands up for herself and push-over
- Coward but nice and ready to helps the others
In other words, Marinette doesn't like to get into fights, meaning that whenever Chloe shows by saying her full name:
Marinette simply goes with whatever Chloe targets her, she barely have any confidence in herself. But when she meets her BFF Alya (I love this scene by the way)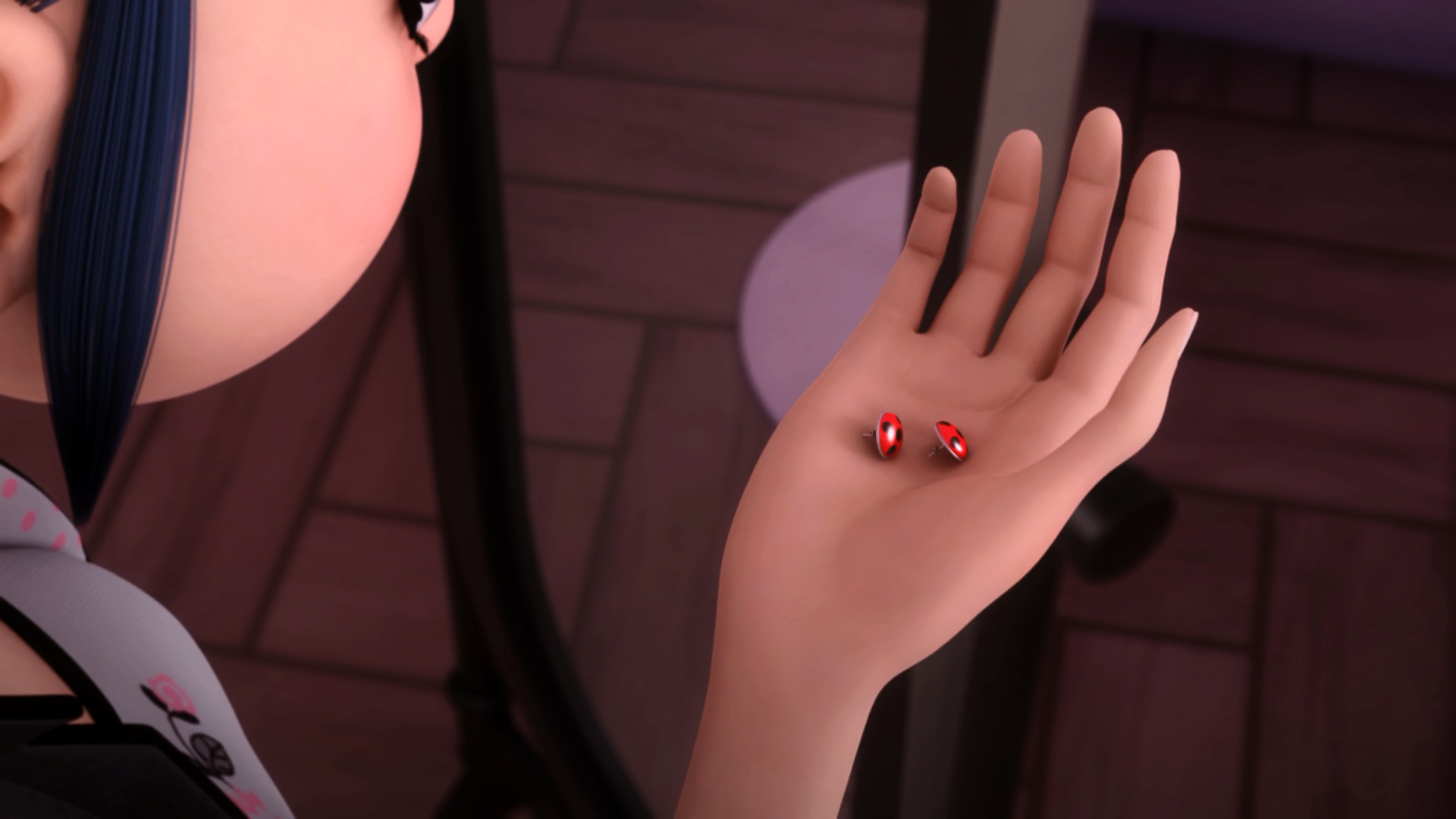 Marinette seems to be surprise to see someone standing up to her, and after she gets her Miraculous she started to realize that she needed to brave and don't get people to tell her what to do.
Now let's check on Chloe thru this two seasons so far, remembering that will be spoilers ahead so please don't get mad at me for this.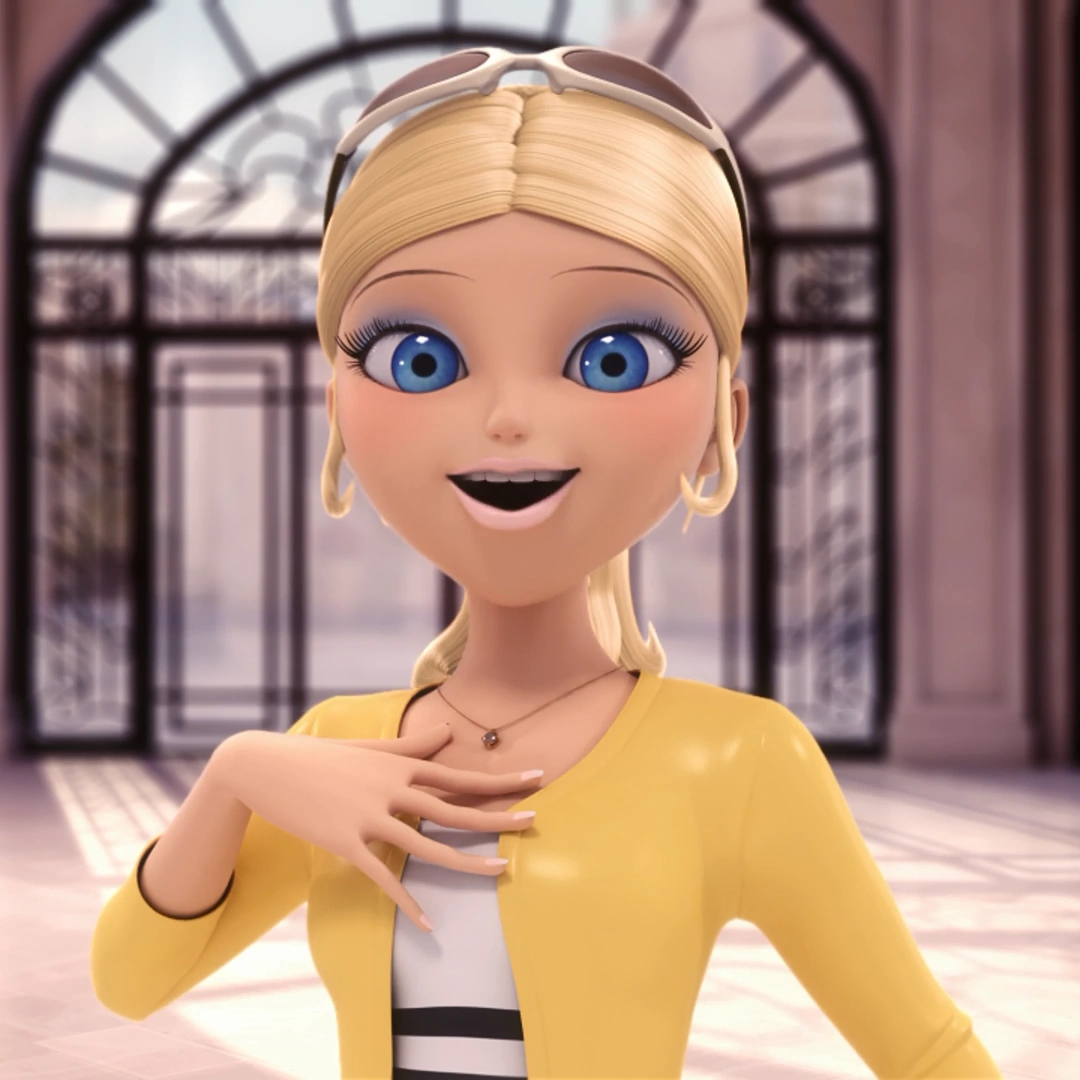 Chloe Bourgeois:
- Spoiler brat and a bully
- Never admits when she's wrong no matter how big that damage is
- Daughter of the Mayor of Paris
- Mother's issues
- See herself above the others
- Does anything to get the things she wants.
So people Chloe is the typical rich spoiled brat that uses her father's power to get everything she wants but that's the thing, clearly she have something against Marinette during the whole two seasons, but what could it be? Now I gather a few theories that might be the correct ones for me, remembering that is just theories so maybe we get to know on the episodes about to come or even on a third season of the series:
First Theory:
- So far, Marinette is talent is terms of Fashion, she's extremely nice and have parents that support her and make sure to cheer her up, she's friendly and easily make friends, now Chloe, is bossy rude and spoiled which means that she doesn't know how to make friends. So by watching how easily Marinette makes friends and how talented she is, she gets jealous and does her best to bring her down, which might make Marinette thinking that if she gets out of Chloe's way, she won't get any trouble. Which makes her an easy target.
Second theory:
- There's a lot of people thinking that Marinette and Chloe use to be friends when kids but then what could possibly happen? Well, I like to think that before Sabrina, Chloe and Marinette were extremely close, playing together and sharing hopes and dreams but then for some reason, Chloe's mom goes to New York and doesn't back until the 'Battle of the Queens' episodes, Chloe started to feel isolated when her father start to get too busy with work, Chloe notices how Marinette is still happy with her 'perfect life', Chloe gets angry at Marinette and she breaks their friendship without any explanation, Marinette started to think she did some wrong and gets lonely and tries to not get on Chloe's way. But Chloe could easily uses her dad's power to make Marinette going to other class, but she doesn't do it because somehow she still have hope that she and Marinette could be friends again
Well, it's only two theories people but I hope you enjoy it, if you have any other theories, put on the comments and stay Miraculous everyone.