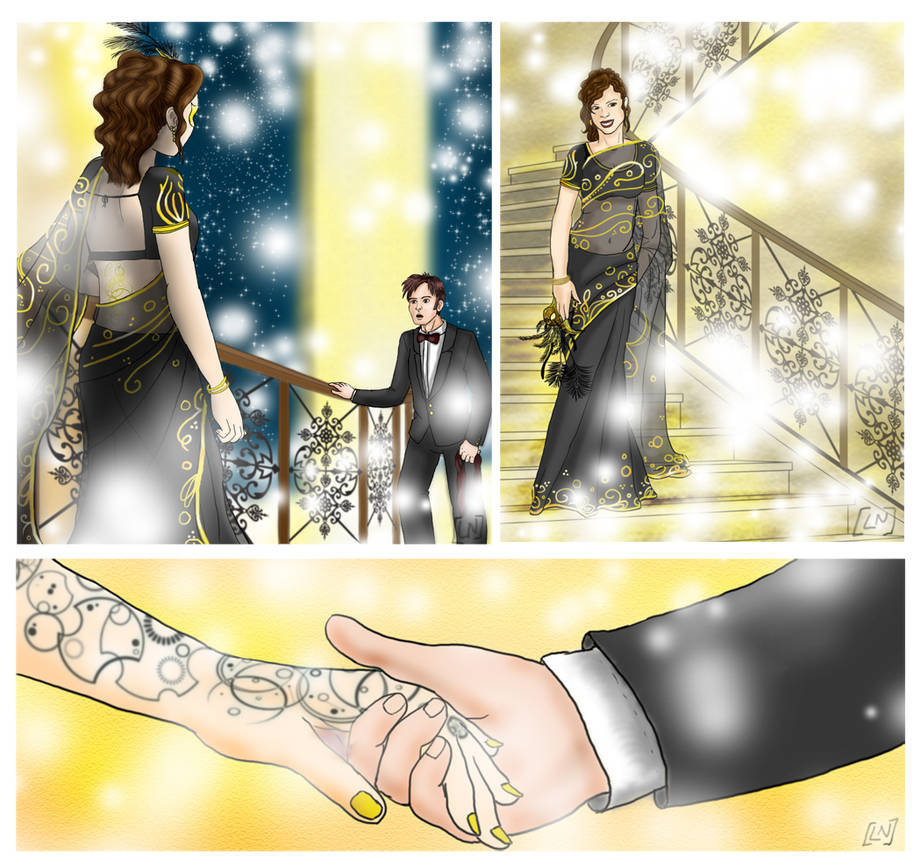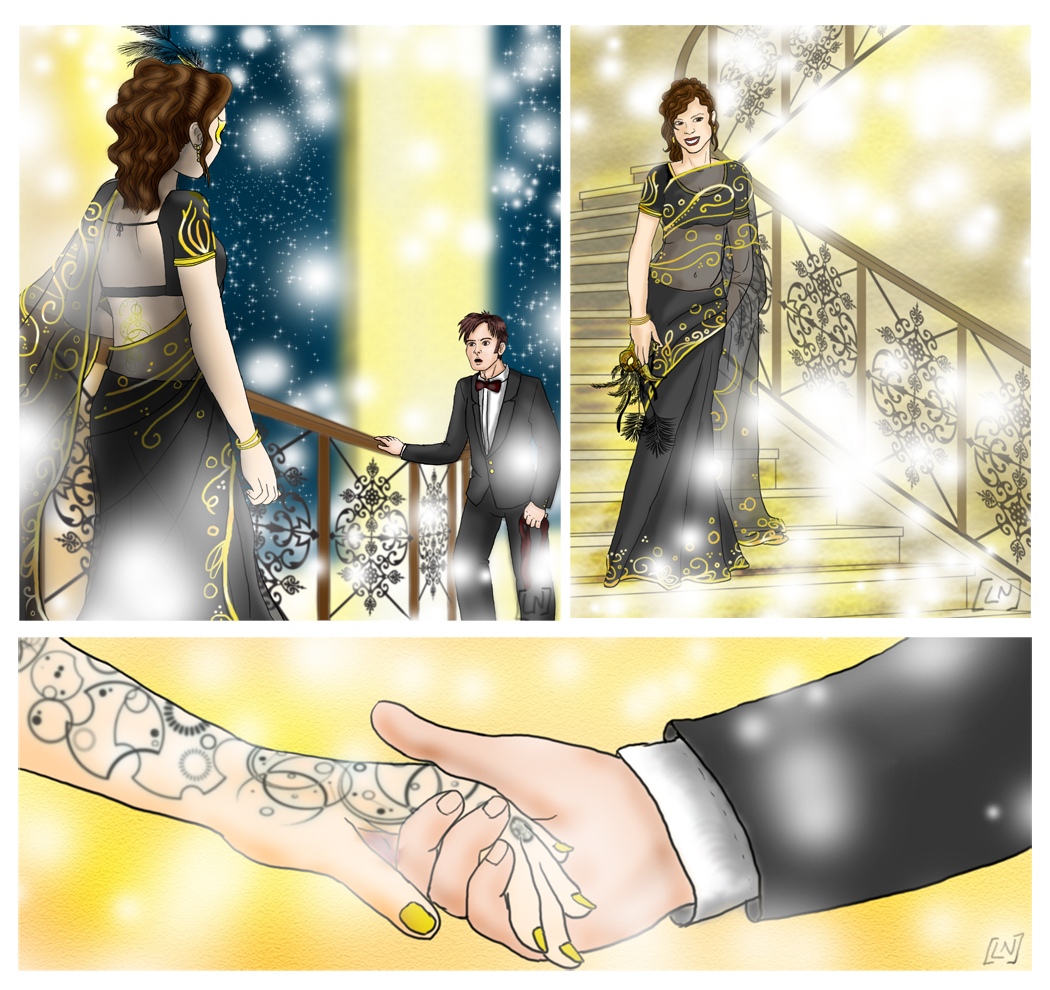 Watch
This is the finale work I'm doing of Lo_aenaria who is writing a fantastic 10/Rose fanfic called Mysterious Ways, part of her Sonnet's Written in Skin series. This is part one of 2 panels I did as intensive to her to stay on track because the story is getting to a crucial point and she is know for her cliffhangers.
My favorite part of this little project was Rose's sari, I'm glad I had a reference image the Lo was able to send me. I was fun working on it and getting it to almost glow.
Gallifrey symbols came from
here
Lo_aenaria's Sonnet's Written in Skin series can be found
here
Hope you all enjoyed!

This is perfect! And so beautifully done!
Reply

Reply

This is beautiful and exactly as I imagined Rose would look in her Sari.
Reply

I'm glad the author sent me the image she based the sari off of, it would have been a little more difficult to up with it myself without it.
Thanks forthe

I'm glad you like.
Reply

Reply